The pandemic has seriously escalated social media use in the world.
While many tap different social media platforms to keep in touch with their loved ones and friends, more turn to the likes of twitter and Instagram to get updated on their fave celebrities.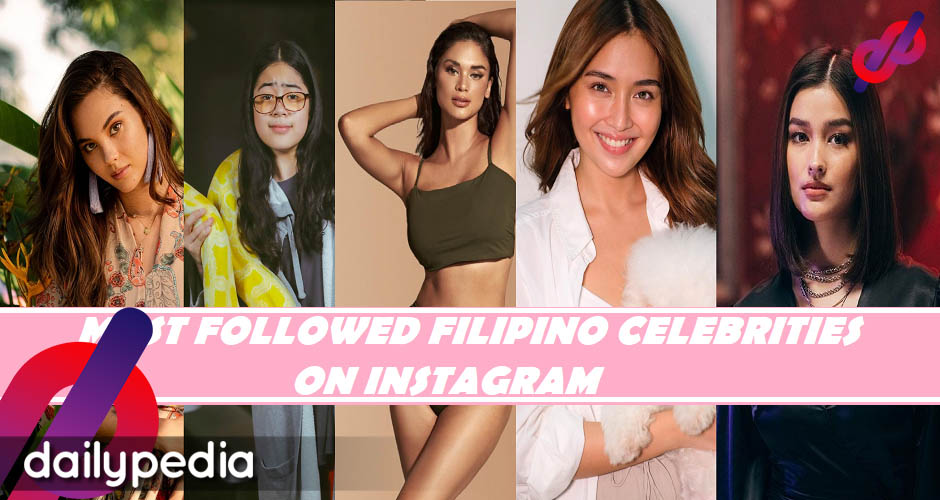 In the Philippines, Instagram remains one of the most popular social media platforms, which many Filipinos use to follow their favorite personalities. Many celebrities saw gigantic leaps in their official pages' stats, including likes and followers. As these figures suggest popularity, we look upon the Instagram accounts s of Filipino celebrities to find out who among them have the most followers.
As of July 2021, the following are the 10 Filipino celebrities with the most Instagram followers:
Anne Curtis.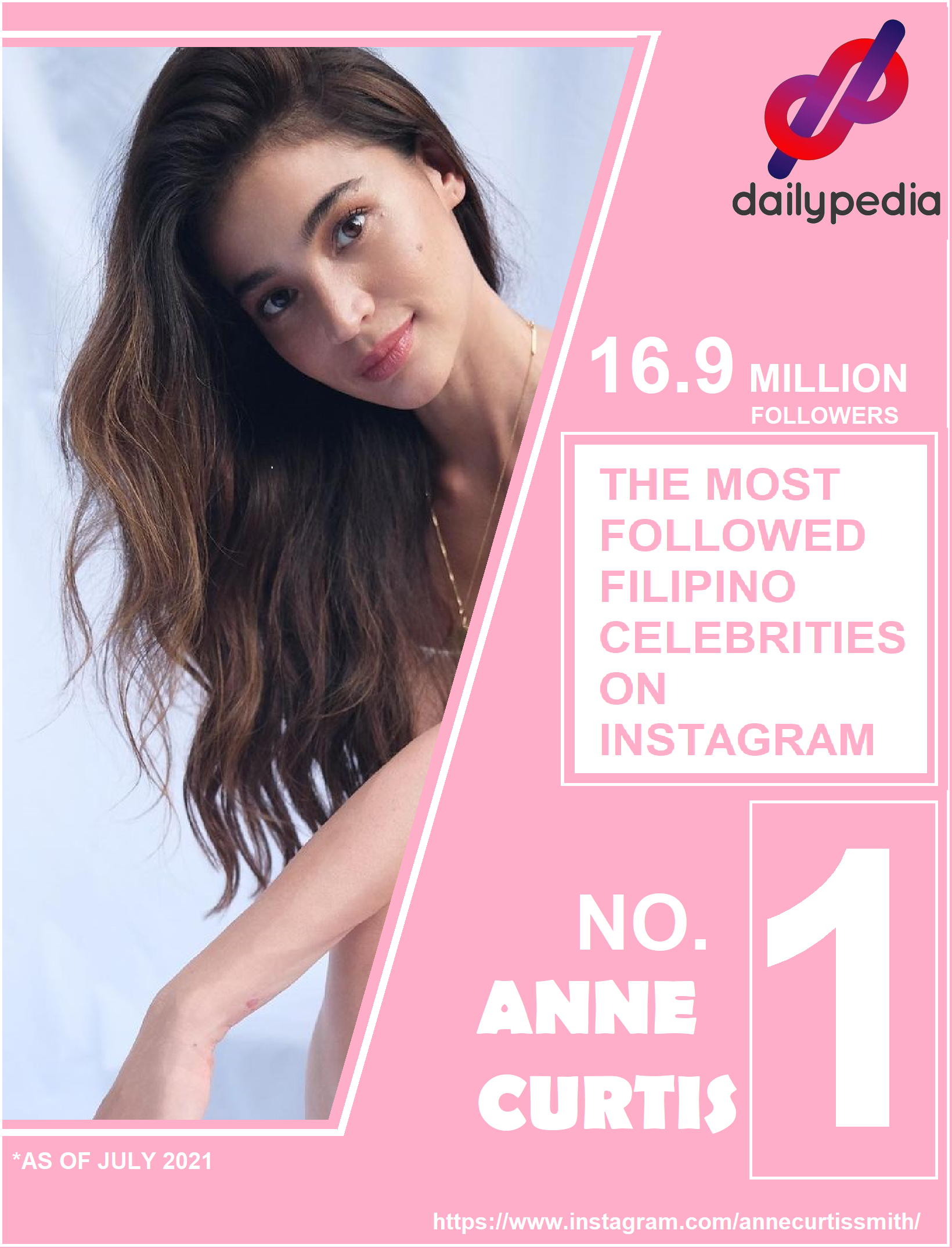 Anne Curtis has nearly 17 million followers on her Instagram account.
She regularly posts photos of her and her family, as well as updates on her showbiz career. She also uses the platform to promote brands she endorses.
She has been keeping her place as the most followed Filipina on the platform for years.
Liza Soberano.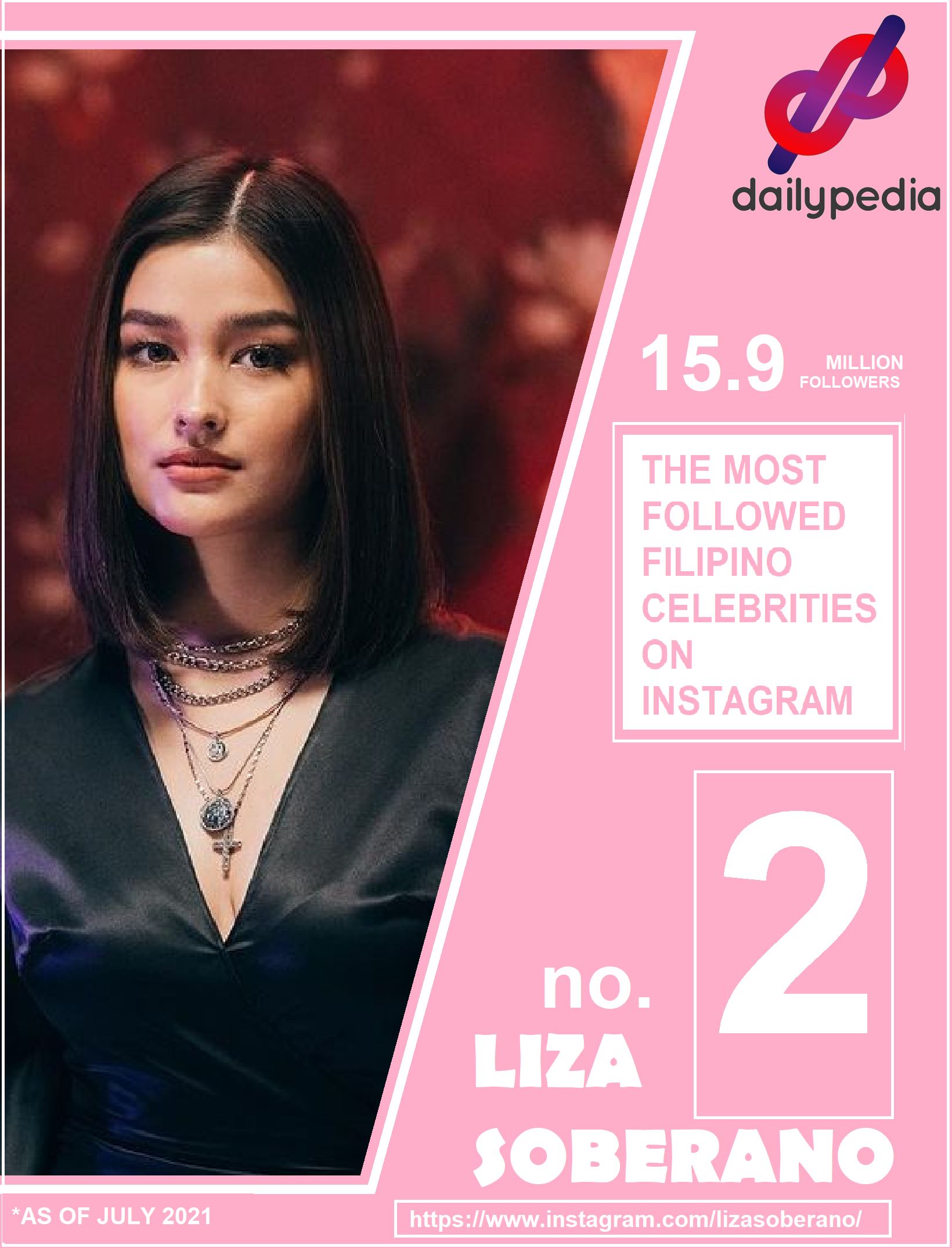 Liza Soberano's beauty has been enthralling fans for years all over the world.
Her massive popularity reflects her millions of followers on her various social media accounts.
On Instagram, she has nearly 16 million followers, who regularly update themselves on the actress's daily life. Soberano updates about her endorsements as well as her career, especially upcoming TV shows and showbiz engagements.
Kathryn Bernardo.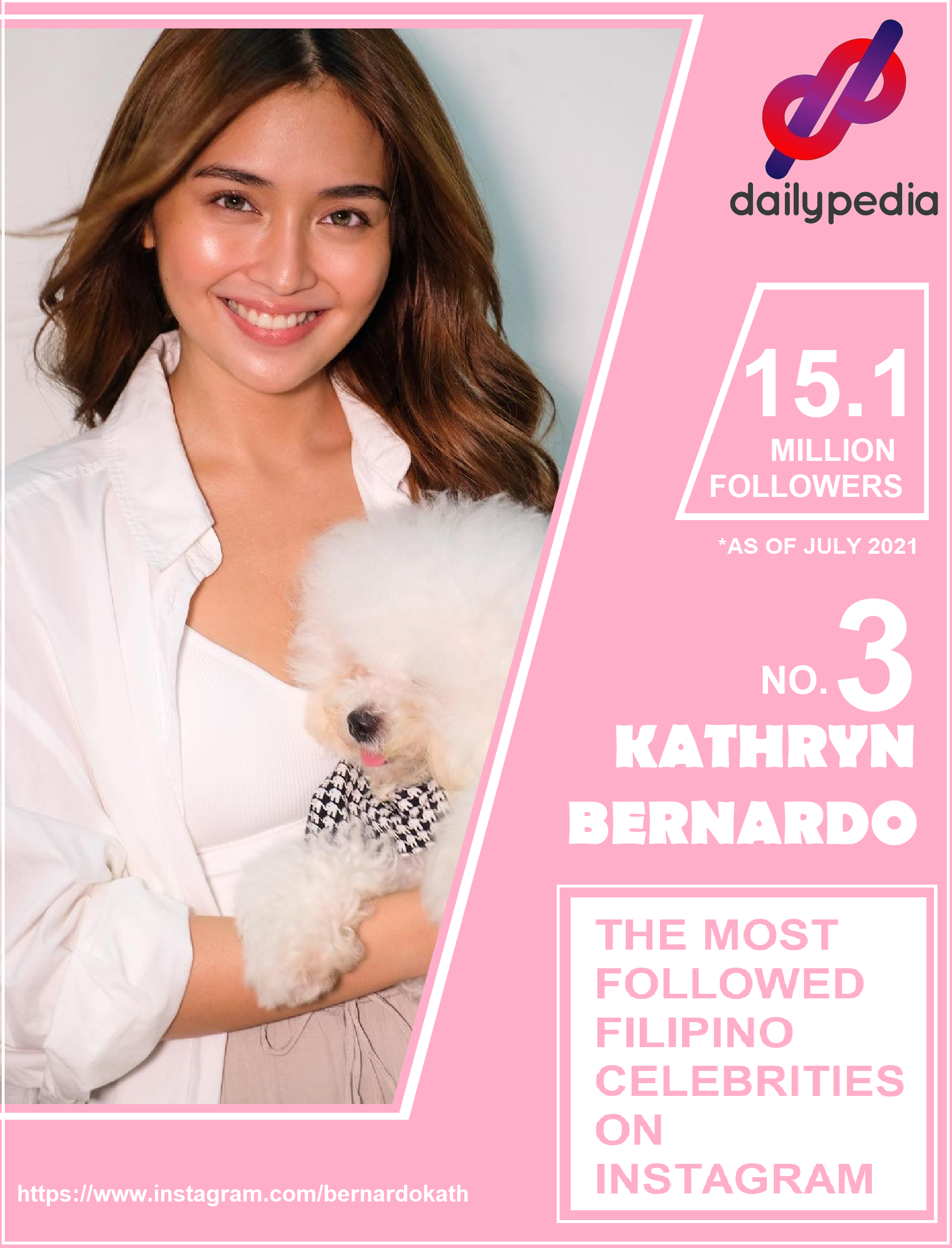 As television and movie queen, Kathryn Bernardo certainly has a lot to share with her fans.
The Kapamilya actress uses Instagram to share news and updates on her ongoing and upcoming projects.
She posts stunning photos of herself, as well as of her loved ones too. Her various endorsements are also regular features of her page.
Niana Guerrero.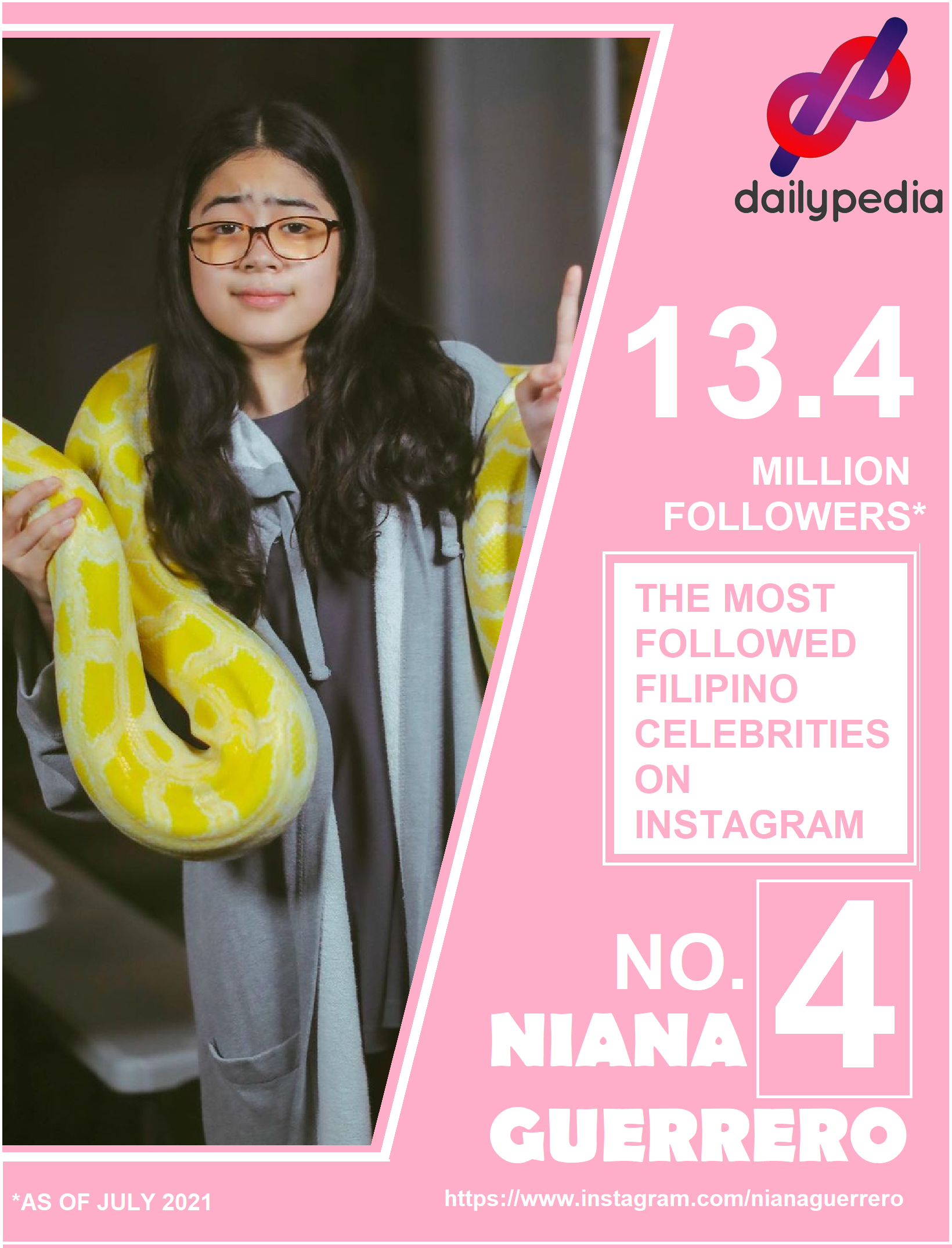 Niana Guerrero, only 15, but she is undoubtedly one of the most popular and most influential social media personalities in the Philippines.
On Instagram, she has more than 13 million fans subscribed to receive regular updates on her busy celebrity life.
She has endorsements and many showbiz engagements, which she shares with her eager fans via the platform. She is also currently the most followed Filipino on another popular social media app, Tiktok.
Pia Wurtzbach.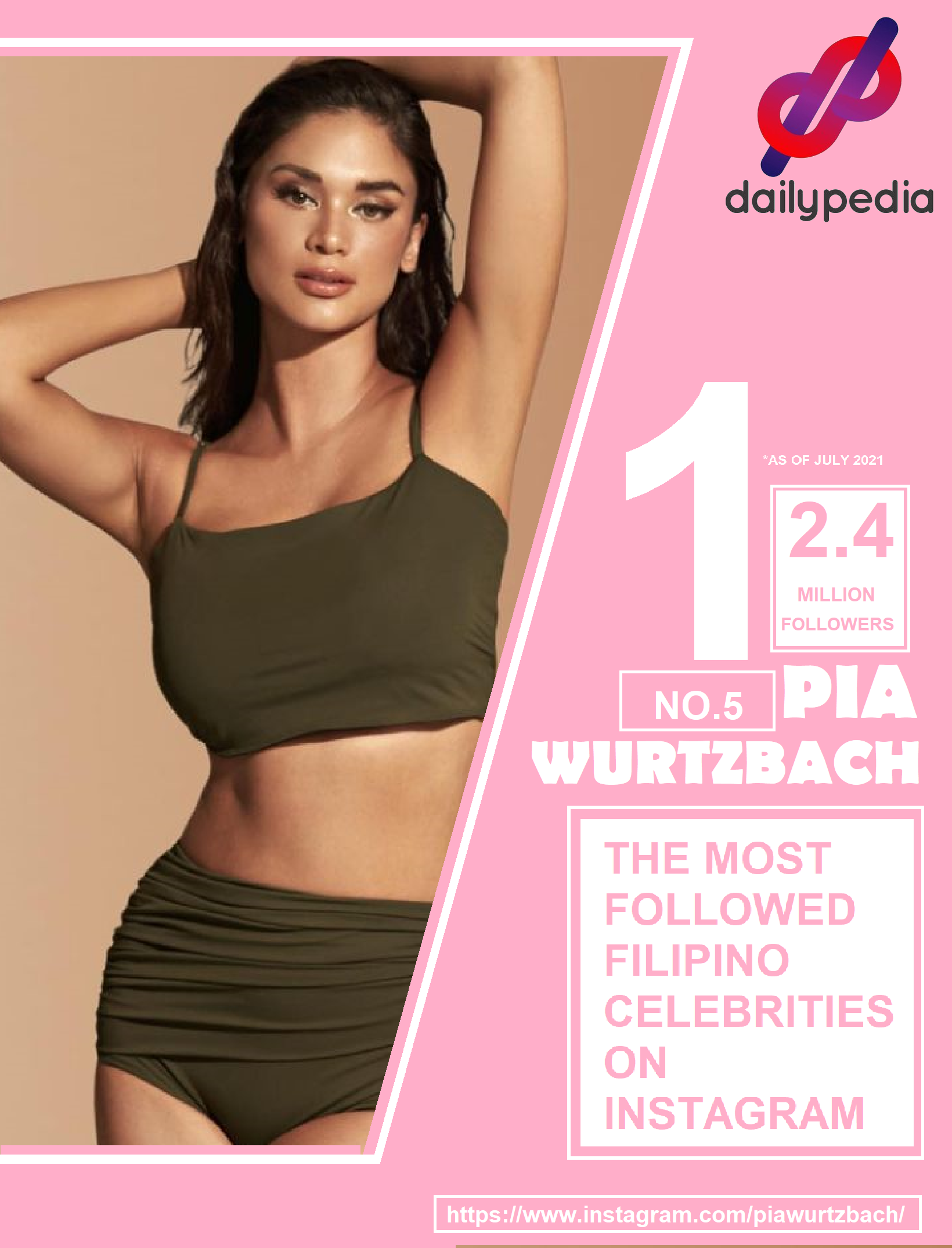 Being a Miss Universe certainly has perks.
That's evident in Pia Wurtzbach's legion of fans who religiously follow her on various social media platforms.
She is currently the most followed beauty queen on Instagram, with 12.4 million strong followers, getting updates on her daily life and burgeoning showbiz and modeling career.
Catriona Gray.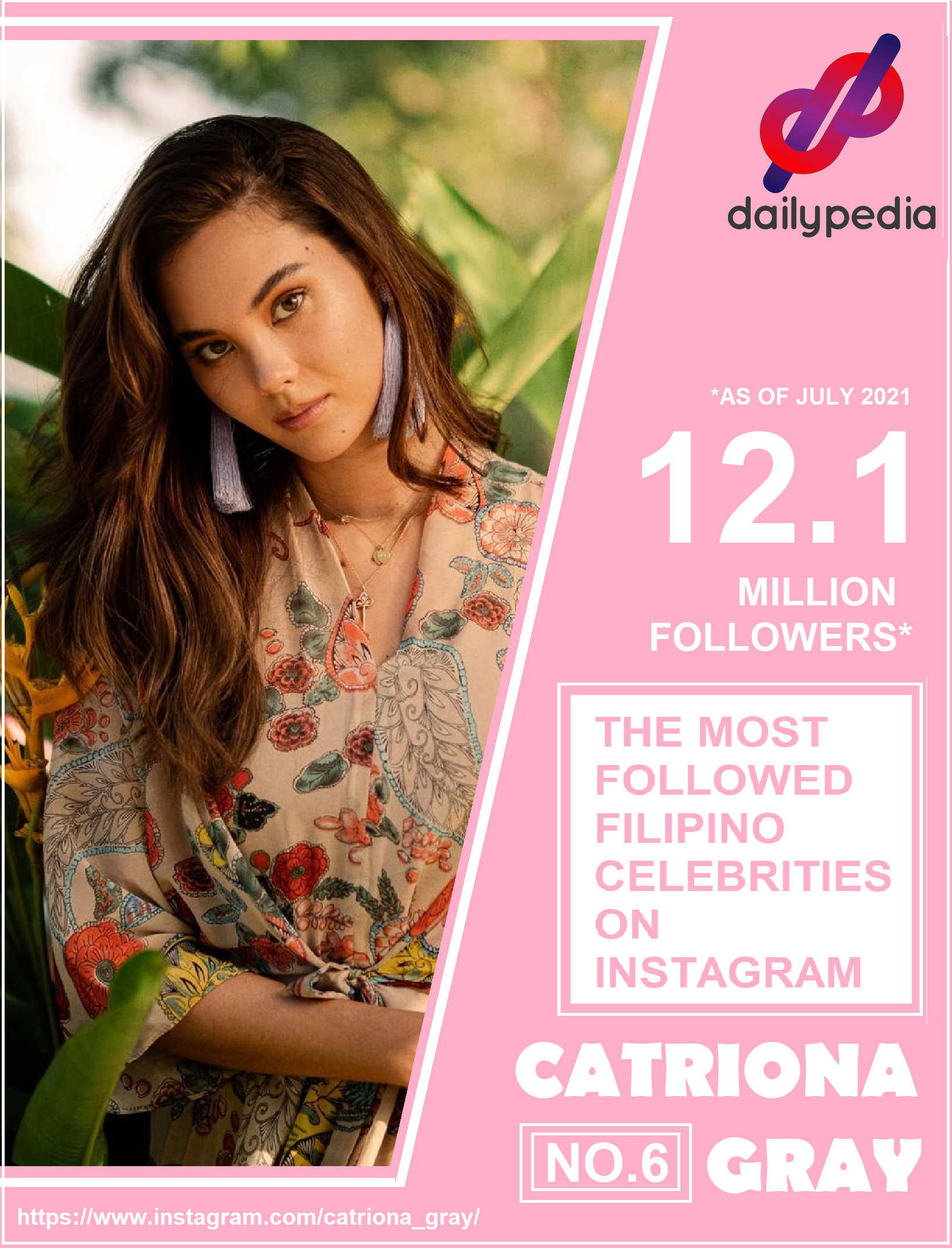 You can't say becoming the 2018 Miss Universe didn't earn Catriona millions of fans because her social media accounts only started to draw massive attention when she got crowned.
Now a budding singer and a performer, Gray has hurdled her transition from a beauty queen to a showbiz personality quite well.
Her millions of followers on various social media accounts are screaming proofs of her being a powerful social media influencer. She now uses such influence to keep her advocacies continue beyond her reign as a Miss Universe.
Alex Gonzaga.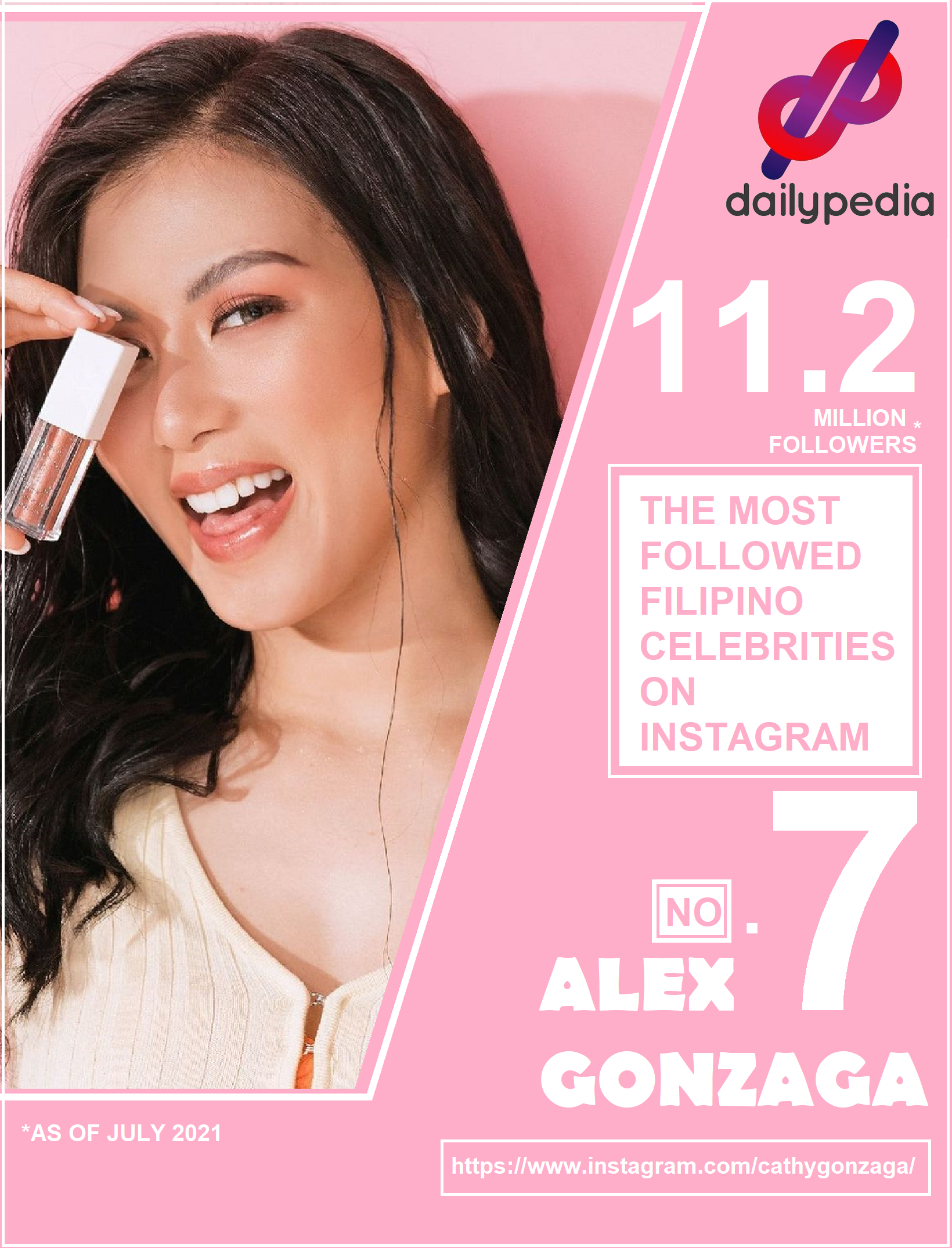 Alex Gonzaga's massive influence over her fans is pretty well-reflected by her millions of fans on various social media platforms.
She is a popular Vlogger whose videos earn millions of views in a very short of time, which makes guessing how much she earns by sharing stuff to her fans, really easy.
On Instagram, she regularly shares updates about her career and ongoing and upcoming projects, as well as her multiple endorsements.
Marian Rivera.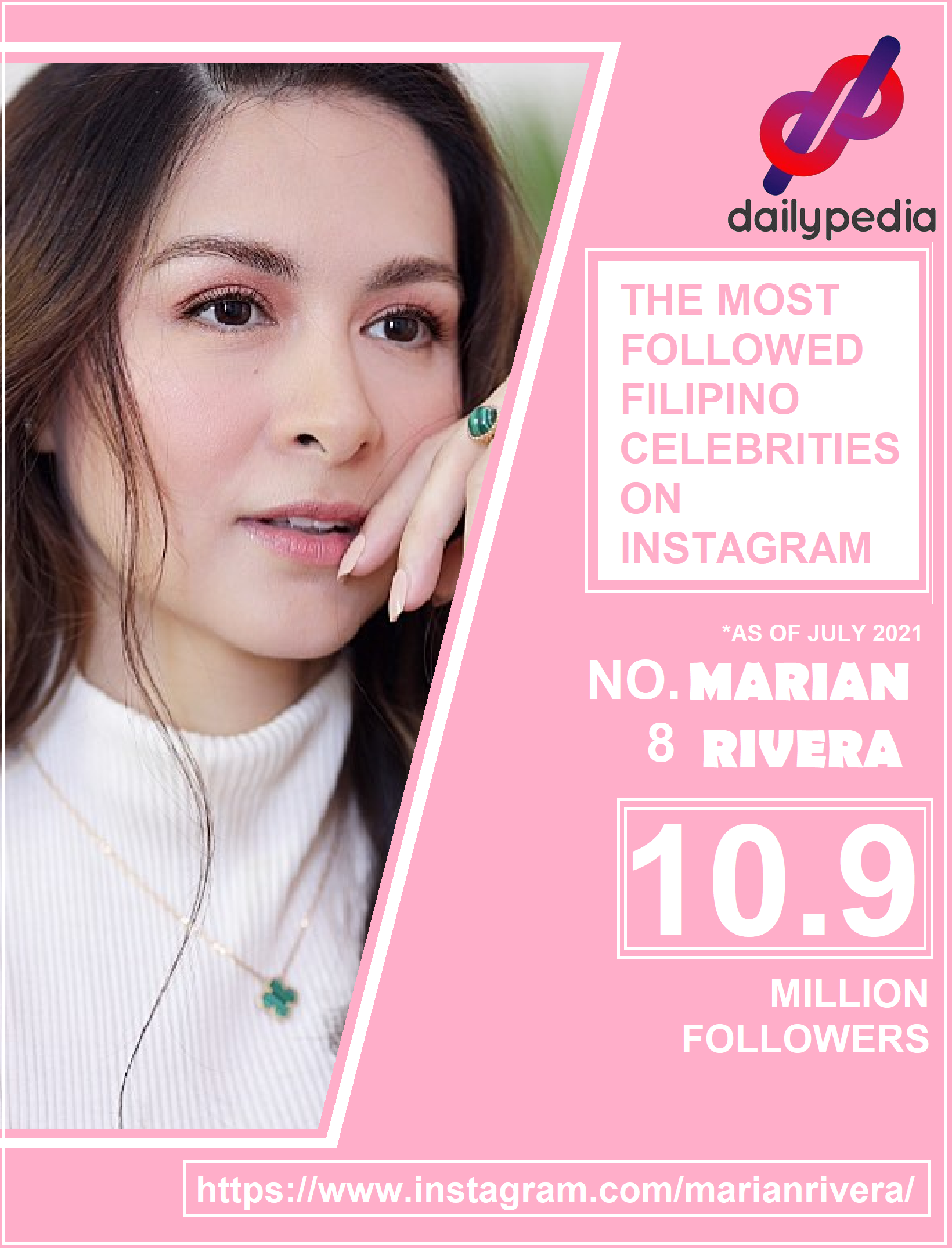 GMA Network's Primetime Queen, Marian Rivera, is currently the most popular Filipino celebrity on facebook.
She duplicates such popularity on Instagram, whose number of followers now stands at nearly 11 million.
She updates her fans about her ongoing and upcoming showbiz engagements through the platform. She also regularly shares personal stuff, including stunning photos of herself and her lovely family.
Kim Chiu.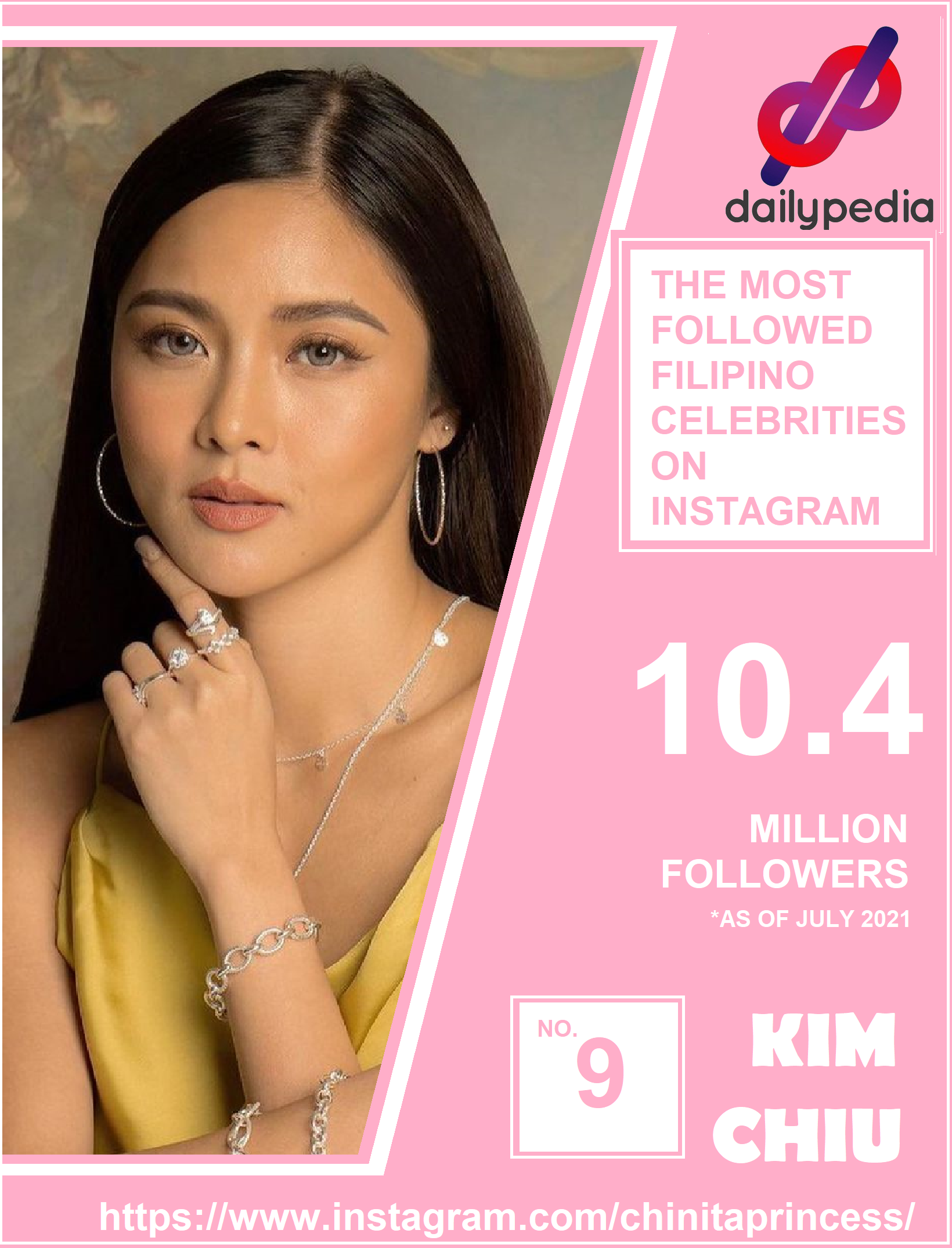 Kim Chiu has lots of things to share with her millions of followers on her social media accounts.
Through her Instagram page, she is able to do so, by sharing beautifully shot photos of herself.
Updates on her career, endorsements, and other personal details, are her profile's regular contents.
Julia Barretto.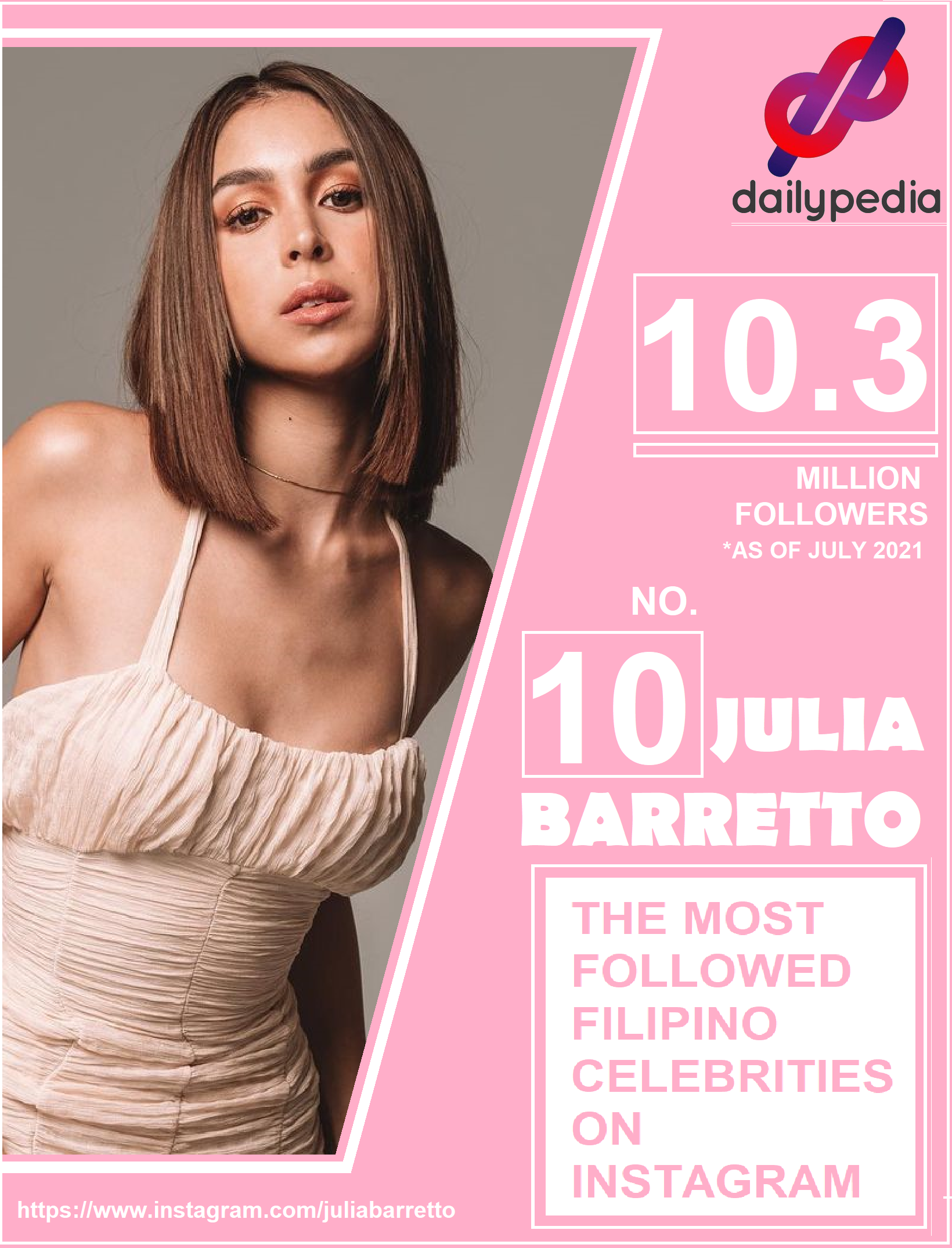 She may have recently frequented the news because of her intriguing love affair, but Julia Barretto certainly has more stuff to share. 
As an actress, Barretto uses the platform to inform her fans about her career. 
She has 10.3 million fans who savor her good-looking photos, as well as videos she posts on the said platform.
Have you followed these gorgeous ladies on their social media pages, yet? Or do you have someone else in mind? Do not forget to leave a word in the comment section to let us know what you think.