Want to make sure you get that unforgettable marriage proposal? Try popping the question at the concert of your significant other's favorite artists.
Luckily for this one romantic guy, celebrity couple Kathryn Bernardo and Daniel Padilla were totally game to help him create that very special moment.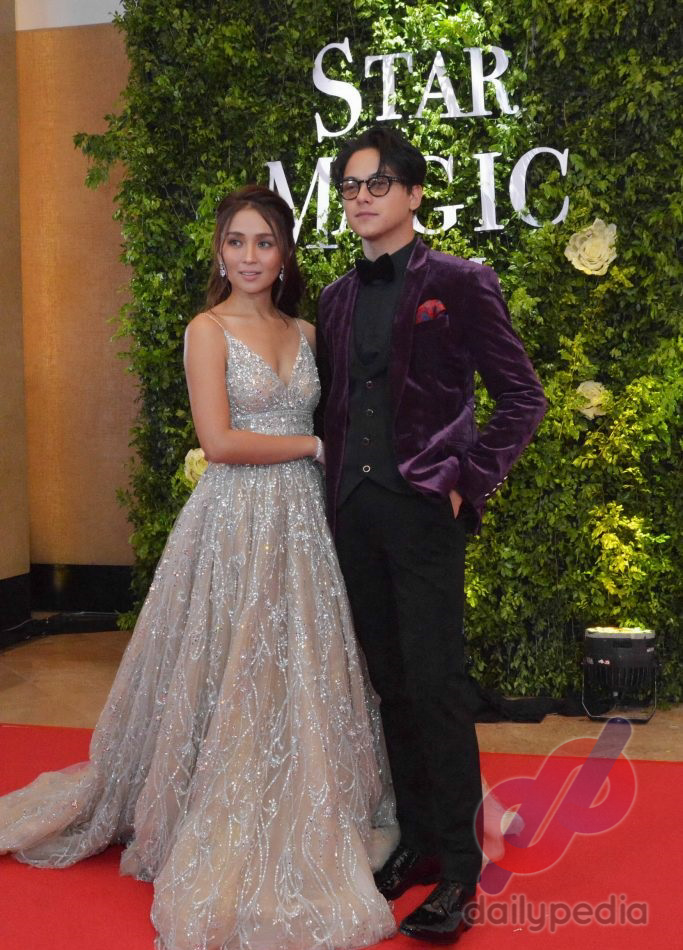 KathNiel fans were already pretty emotional simply by being at their concert at the Dubai World Trade Center last December 1.
But imagine the audience's reaction when Kathniel assisted a concertgoer named Ron propose to his partner Kristine.
Kathryn and Daniel initially invited the pair to come near the stage to "dance and sway" while they sang the song titled, "Mabagal."
After the song, Daniel stepped off the stage and approached Kristine and interviewed her.
According to Kristine, she and Ron have been together for 10 years. She admitted that she was only waiting for Ron to propose.
"Naghihintay na lang," Kristine said when the actor asked her if she thinks it was about time to get married.
Daniel then asked Kristine to turn around and she was surprised to see Ron down on one knee as the crowd cheered.
"Will you marry me?" Ron asked Kristine, who said "yes" and hugged him tightly.
Kathryn and Daniel then both congratulated the newly engaged couple.
https://www.facebook.com/LionhearTV/videos/2481905565386947/
"Congratulations!" they told Ron and Kristine who were both teary-eyed.
Daniel revealed that Ron sent an e-mail to Star Magic to help him to pop the big question to his girlfriend.
The actor then said: "Why not? This is a beautiful moment."
So before the concert started, Daniel said they had already talked to Ron to plan that romantic surprise of a lifetime.
Kristine said she was a big fan of KathNiel so being at the celebrity couple's concert certainly added more excitement to that big romantic moment.