Young couple Joshua Canseco and Jullymae Delgado proved that it is possible to juggle education and a relationship at the same time.
The couple from Mindanao both ranked in the Top 10 of the September 2019 Licensure Exam for Teachers (LET).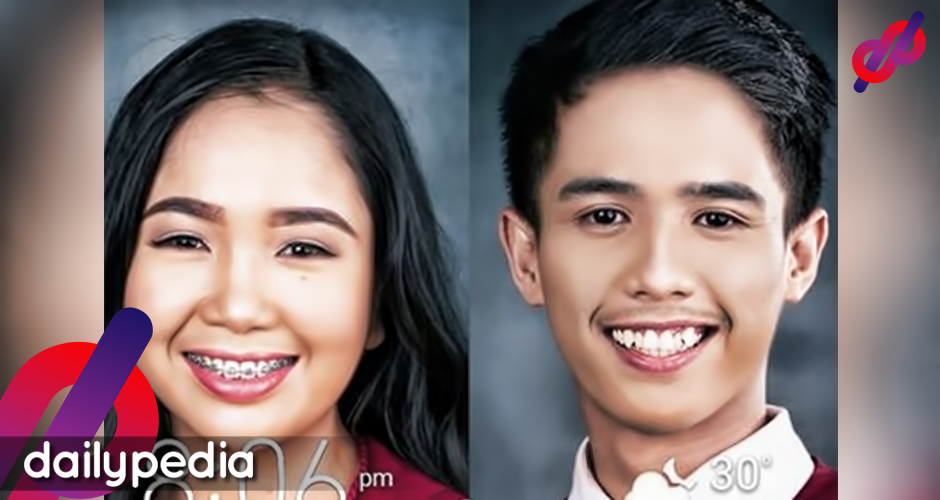 The pair, who have been together for more than two years, entered the top 10 of the LET. Joshua placed first with a rating of 92.60 percent, while his girlfriend, Jullymae placed eighth with 90.20 percent.
Joshua and Jullymae both graduated from Mindanao State University in General Santos City in South Cotabato with the same course, Bachelor's degree in Elementary Education.
For Joshua, passing their LET became more memorable because the results came out on the day of their "27th monthsary celebration."
"Now, on our 27th monthsary (December 1, 2019), this surprise blessing came out!" Joshua said on his Facebook page.
"Presenting to you… Our greatest monthsary gift for each other! (well, so far)… DELGADO, JULLYMAE S. (owner, yuck) LET 2019, TOP 8
CANSECO, JOSHUA S. (property, eeew)
LET 2019, TOP 1. I love you, Nay (Jullymae)!" he added.
Joshua wrote this as a caption to a photo of himself and Jullymae, wearing graduation gowns with written words "BLEPT 2019 TOP 1s."
According to Joshua, the photo has been his phone screen and wallpaper since the LET review started to inspire and motivate him to study hard.
"Because I believe in the Law of Attraction paired with appropriate actions," he noted.
Joshua also shared that despite being "irregular students" they still pushed through and worked hard until they both graduated as cum laude.
Joshua and Jullymae are truly #couplegoals for being achievers.
While many say it is difficult to keep a relationship while studying, for Joshua and Jullymae it became their motivation to work hard to achieve their goals.
Netizens could not help but be impressed with the couple's success.
A netizen commented, "Congrats to both of you and happy monthsary! So inspiring."
Another one said, "Ito talaga iyong relationship goals eh."
"Na-inspired tuloy ako lalo," a young lady wrote.
Joshua and Jullymae were part of the 17 education graduates of the Mindanao State University who landed in the top 10 of 2019 LET, the highest in school history.
A total of 94 of the 161 Bachelor of Elementary Education graduates and 219 of the 270 under the Bachelor of Secondary Education program of Mindanao State University passed the LET.
According to the Professional Regulations Commission (PRC), some 28,973 elementary teachers out of 92,440 examinees (31.34 percent) and 54,179 secondary teachers out of 136,523 examinees (39.68 percent) successfully passed the exam given last September 29.
Joshua and JullyMae are currently in a long-distance relationship because Joshua is already working full-time as a private school teacher in General Santos City, while Jullymae is in Australia.