A netizen has asked for Angel Locsin's help after his baby passed away.
She promised to donate an amount equivalent to 10 bags he's selling to pay for their unpaid hospital and funeral bills.
It is no secret that actress Angel Locsin has been continuously active when it comes to helping those in need.
She donates blood to Red Cross regularly, has long supported the organization's initiatives, and has been active with their projects as an ambassadress.
https://www.instagram.com/p/BsSkg7zhyMq/
She has also helped the residents of Marikina City when they suffered from a destructive typhoon. She has also visited evacuation centers and personally gave meals and goods to the flood victims.
https://www.instagram.com/p/BsQLXLzBs0E/
And she continues to prove that she's keen on continuing her good deeds as she helped one of followers that asked for her help on Instagram.
Instagram user jadpaosantos shared that he has lost his baby that has been fighting for his life at the hospital for 82 days. Their unpaid hospital bills has amounted to around one million along with the funeral service.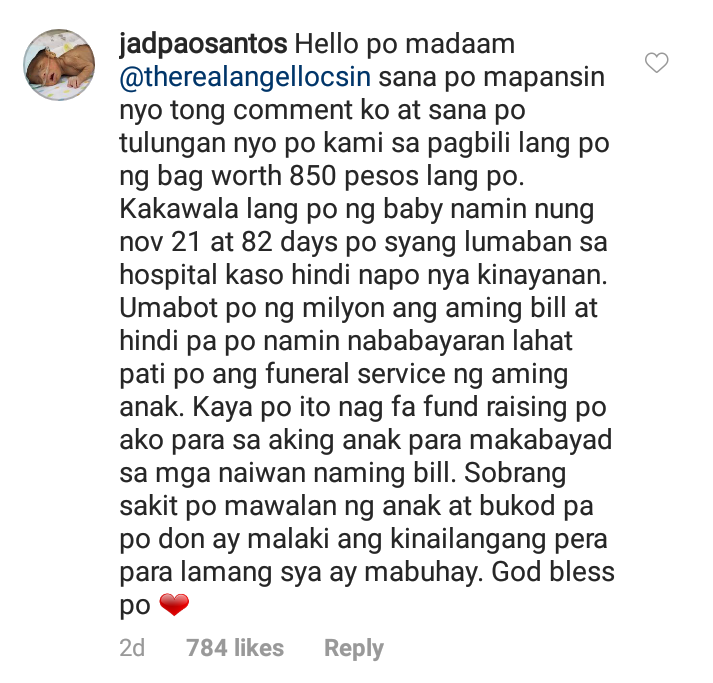 He encouraged Locsin to buy bags worth 850.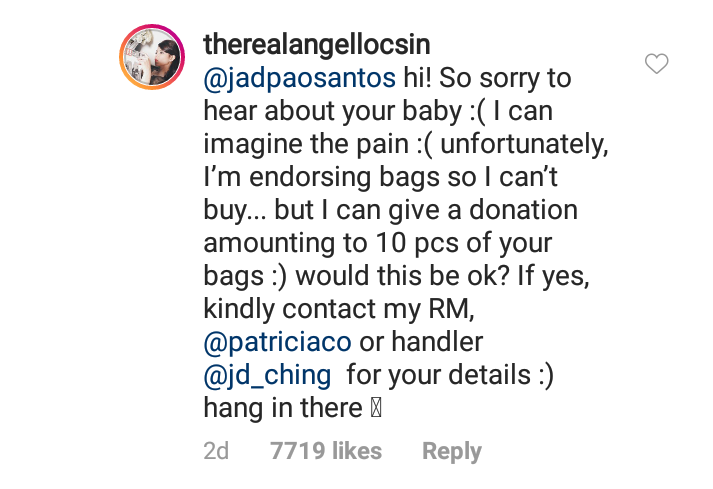 His comment wasn't left unnoticed by the actress as she replied to his plea.
She said that she's unable to buy the bags due to current endorsements but she's willing to donate an amount equal to 10 pieces of the bags the netizen is selling.