DFA secretary Teddy Boy Locsin Jr. suggested that Tony Labrusca should just be deported after alleged NAIA meltdown.
He also poked fun at the Netizens' replies, taking notice of Labrusca's clothes.
Department of Foreign Affairs secretary Teddy Boy Locsin reacted to Tony Labrusca's immigration incident that occurred at the Ninoy Aquino International Airport's Office.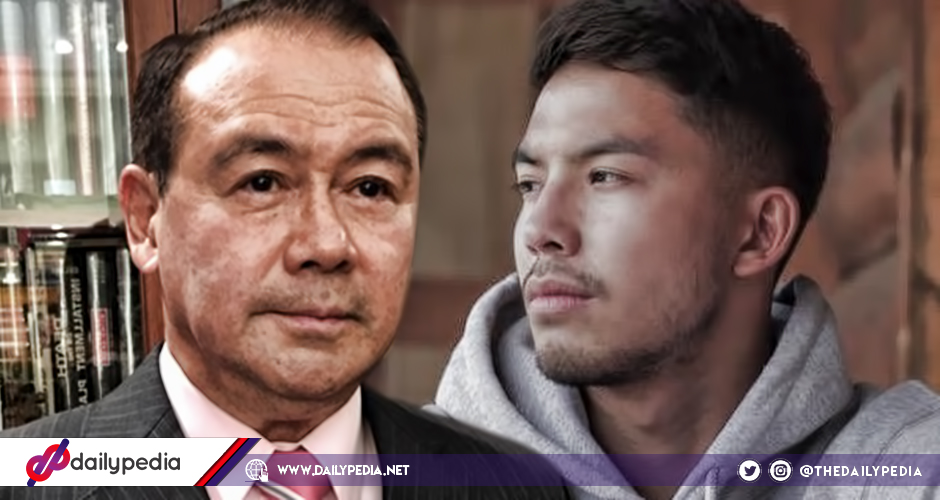 READ: "That's what happens when you're at the top." Tony Labrusca's mother reacts to rumors
He expressed his interest on having the Filipino-American celebrity deported after a Netizen shared the controversy. He initially replied "who he?" to the tweet, and "Still have no idea who he is," after someone explained that Labrusca was the person that allegedly shouted and cursed at immigration officers.
The foreign secretary then quote tweeted the reply with the phrase, "Just deport him."
When a certain Lincoln Baluyut said that Labrusca should be banned from the country, Locsin replied, "It is overcrowded."
He even took notice of the celebrity's clothes, saying that it's too big for him.
Locsin has also poked fun at one Netizen's comment saying that Labrusca's clothes may be big for him because of his abs.
READ: Tony Labrusca writes his Statement on the Controversy at NAIA