Angel Locsin gets complimented for continuously supporting the Philippine National Red Cross.
The actress is said to be one step shy from being a "blood galloner."
Actress Angel Locsin got commended by the Philippine National Red Cross for her continuous support.
According to the organization, Angel is a "superhero on-screen, a lifesaver offscreen" as she recently went and donated blood.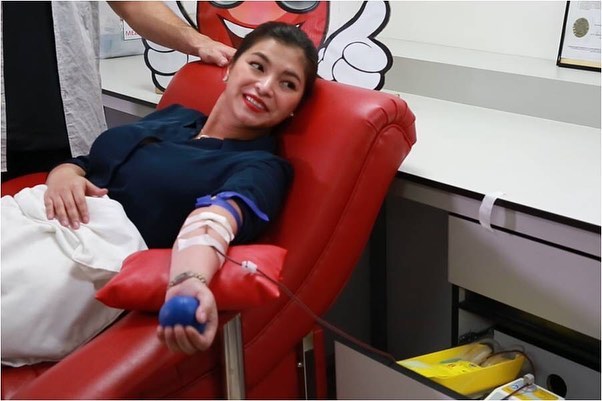 Admiring the actress' dedication and passion in helping others, the Red Cross complimented Locsin as they have posted a heartfelt and touching message dedicated to her.
"Just one step shy from becoming a blood galloner, Angel Locsin is an active advocate of voluntary blood donation."
As an ambassadress of  the Philippine Red Cross, the actress has long supported the organization's initiatives and has been active with their projects.
She has also been travelling all around the world, helping with the organization's different missions and pursuits.
Aside from Red Cross, Angel has also been active with operations such as helping the victims of the past typhoons in the country.