'Things I Like' is now the hottest mobile application now
Guessing Game no more as 'Things I Like' helps you to decide what to give to your friends and family for any occasion
It's the holiday season again and I'm sure you're already preparing your gift wishlist. If I got that correctly, might as well I share you an exciting new way of letting your family and friends know what do you want to receive for Christmas or any other occasion.
Guessing game no more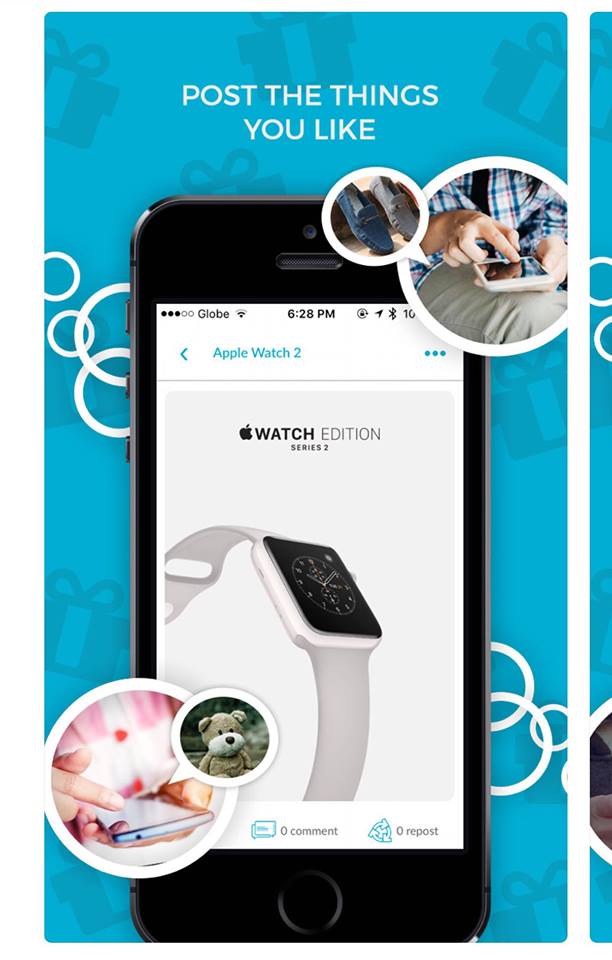 Admit it, even if we know people more than they know themselves, when it comes to gift-giving, our thoughts go blackout. We always say they have everything already. Uhmm.. I know, nonsense. They will always have their gift list, but we are just too shy to ask.
And yes, I have quite a solution for that.
Introducing the Things I Like mobile application. An app created by a tech company based in Hong Kong has finally solved the puzzle. Things I Like aims to let people interact more with each other by posting pictures of what they want to have for their birthday, for Christmas, or for no reason at all.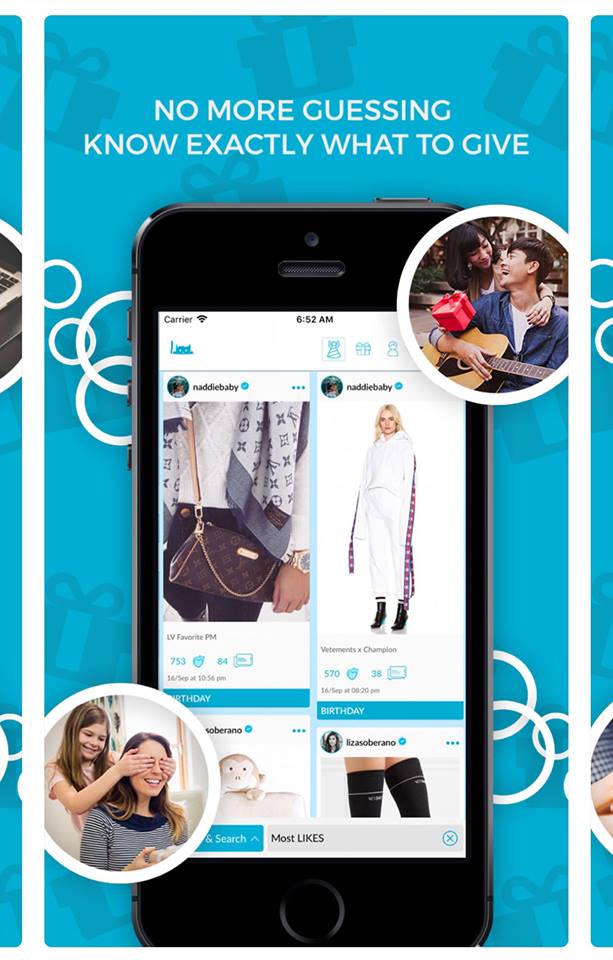 This is an effective platform for those who struggle with what to give to a certain person or on the other hand, for your friends and family to know what you want for a gift.
Study time
Well, if you're thinking it's a complicated app, you're wrong. It's as easy as 1-2-3. You just log in via email or you can enter by using your Facebook account.
Voila, here's what your profile will look like. This will set as the dashboard of all the things you want to get for a specific feast.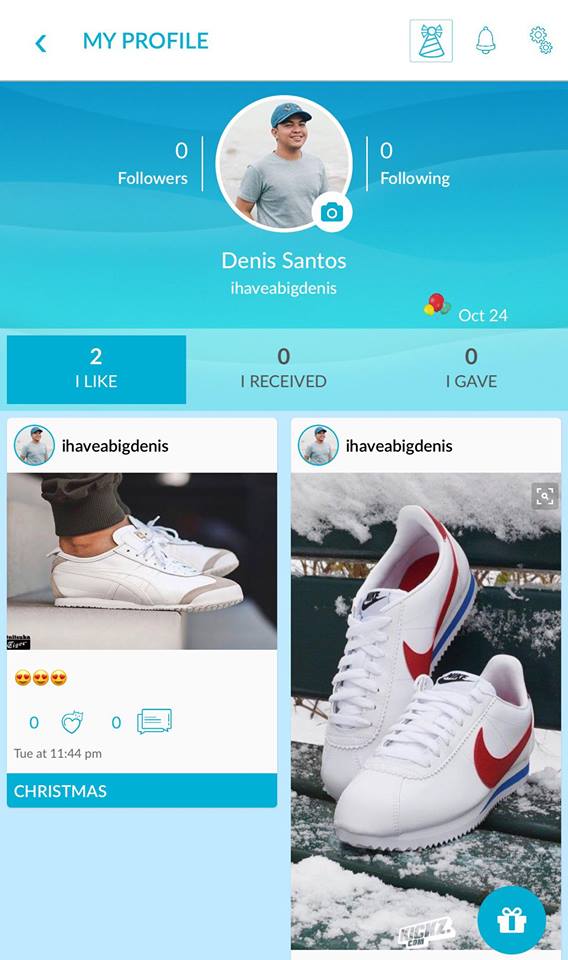 And your news feed. Here, you will see the things your friends post on their wall–the gifts they want to receive.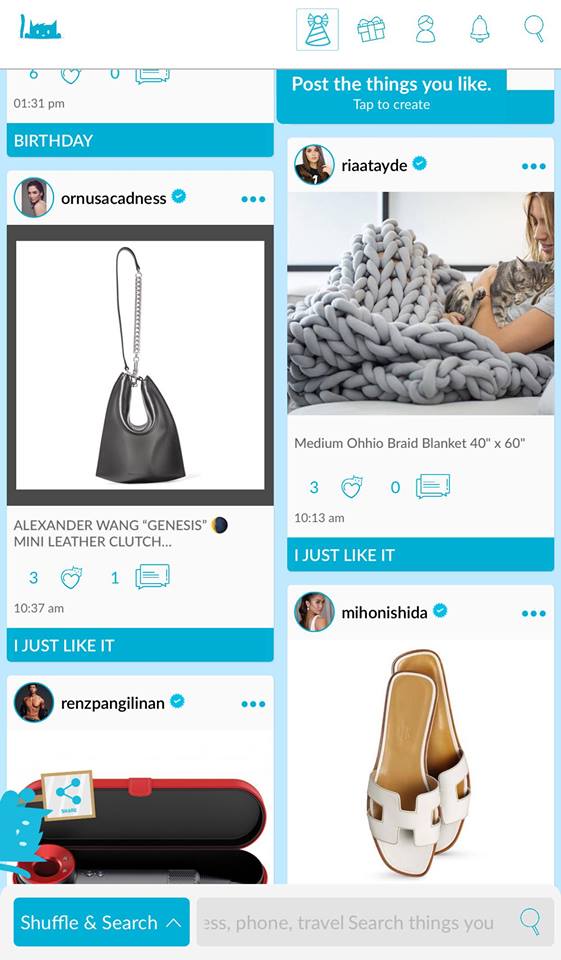 If you want to share what you like, you can repost the things you see on your feed or you upload a photo of it yourself.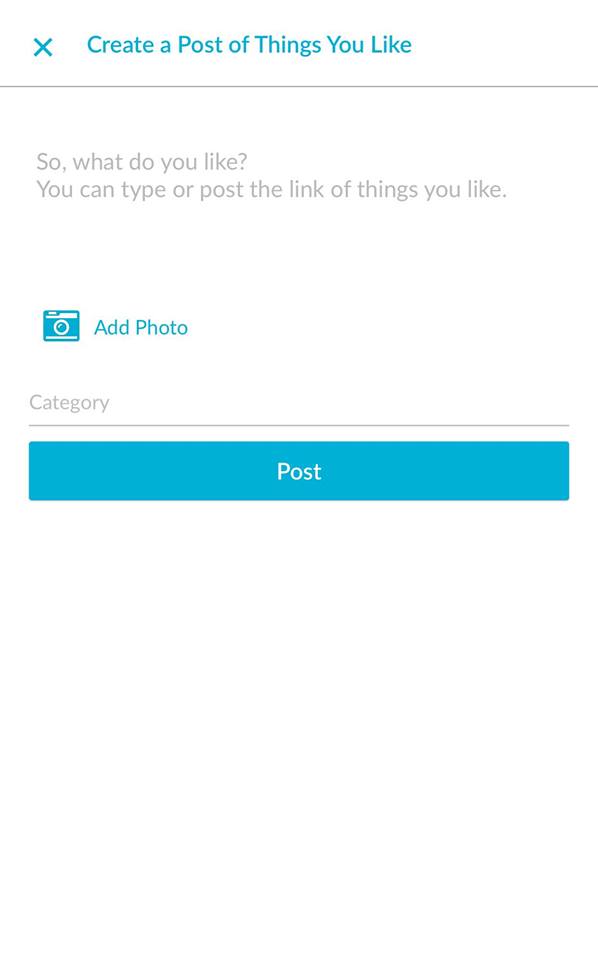 After, choose a category. This is typically what occasion or when do you want that gift to be given to you.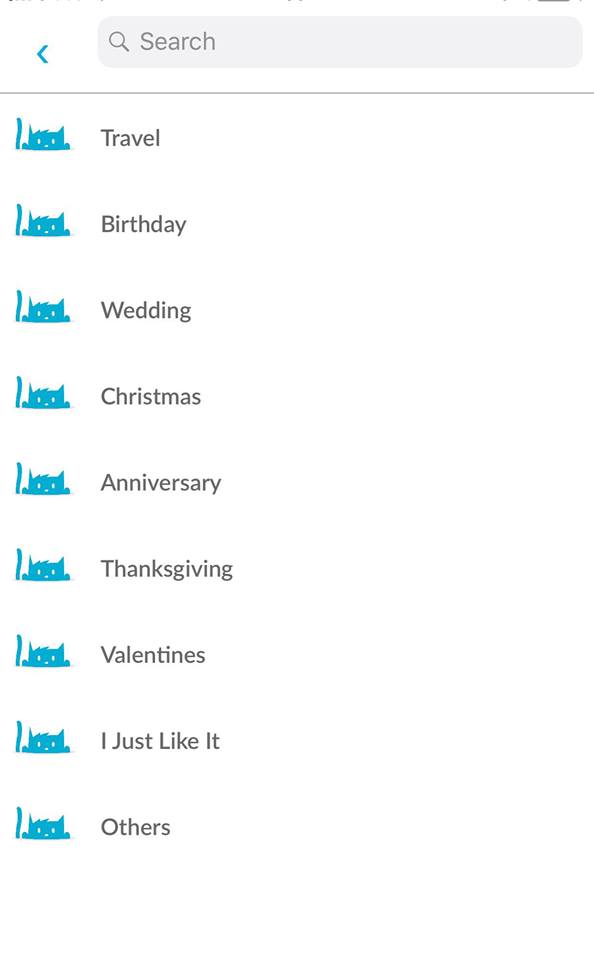 For ideas, you can check the 'Shuffle & Search' tool where you can find at the bottom left. You can modify the settings in which you can see the posts that have the 'Most LIKES' and 'Most REPOSTS'.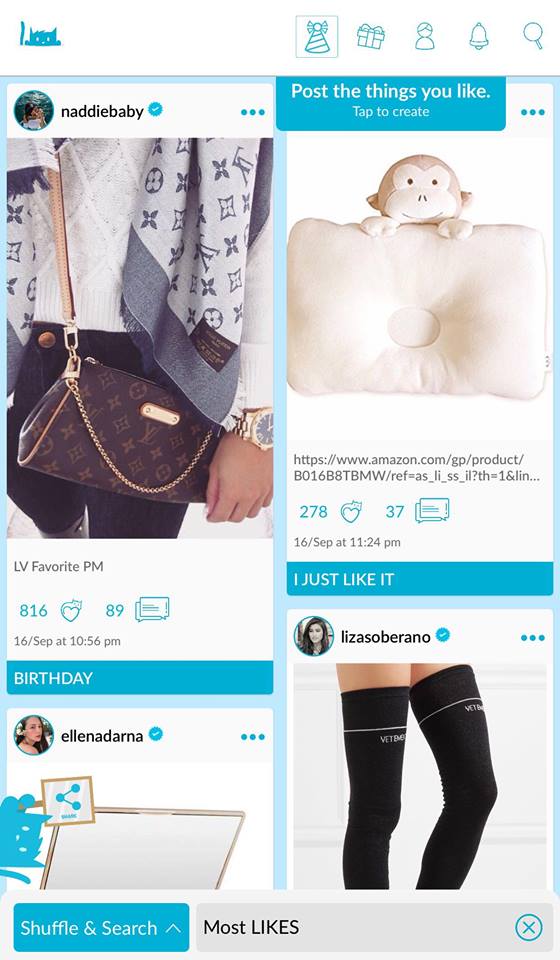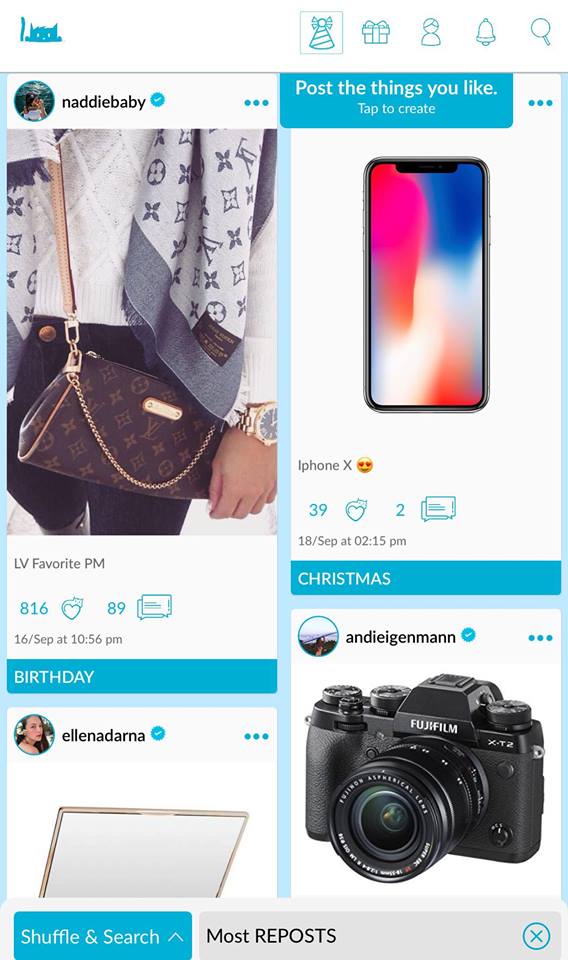 The other good thing about this app is that if you're a fan of any celebrity we have right now, you can finally know what they want to have. Many celebrities have been using this app for months now. Georgina Wilson, Solenn Heussaff, Pia Wurtzbach, Liza Soberano, Enrique Gil, Rhian Ramos, the most celebrated one Nadine Lustre, and many more.
The app is now available for both iOS App Store and Android PlayStore.
What are you waiting for? Install now!