President Rodrigo Duterte said the country should look for another authoritarian leader like Marcos to eradicate corruption
The president admitted that he cannot fulfill his promise to solve the problem of corruption in the country
Journalist Luis Teodoro doesn't agree that someone like Marcos can eradicate corruption
Corruption is one of the biggest problems that the country has had for years and President Rodrigo Duterte believes that another authoritarian leader like Marcos will eradicate corruption.
During the 121st anniversary of the Philippine Navy in Cavite, the President said that even he himself would not be able to eradicate corruption.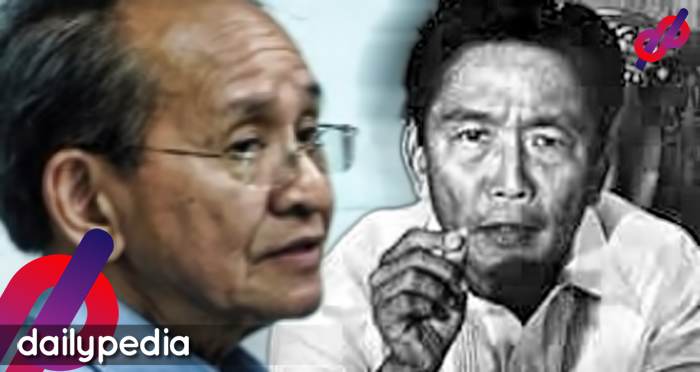 "Sa batas na ito, even if you give me 20 years I cannot do it. Maghanap uli kayo ng Marcos. Or someday, somehow, somewhere that fellow will be elected in the generations to come," he said.
Duterte had promised to solve the problem of corruption when he was still running for president in the 2016 elections. Now, he says that he may not be able to fulfill his promise with his remaining term.
"Sabihin ko, nagsisi ako kasi akala ko within the constitutional powers na ibinigay sa akin, kaya ko. But truth to tell, kung araw-araw na lang pati every table dito sa Pilipinas ganoon, hindi ko talaga mahabol," he said.
The former Dean of the University of the Philippines College of Mass Communication and well-known journalist Luis Teodoro posted his reaction on Twitter about the president saying the country needs another Marcos to eradicate corruption.
Teodoro said that "Marcos did not eradicate corruption, contrary to what Duterte implied. Marcos centralized it: he decided who can steal with impunity among his officials and cronies, but he made sure he got the lion's share. He stole enough to make it to the Guinness Book of World Records."
Based on the Guinness Book of World Records, it was on April 23, 1986, "the government of the Philippines announces that it had succeeded in identifying $860.8 million (£569.5 million) salted away by the former President Ferdinand Edralin Marcos (1917–89) and his wife Imelda. The total national loss from November 1965 was believed to be $5–$10 billion."
The Guinness Book of Record labeled the Marcoses feat as the "Greatest robbery of a Government".
The Marcos regime was considered the darkest period in Philippine history when thousands of people were imprisoned and killed.
Duterte really admires Marcos as he endorsed the candidacy of Imee Marcos who won a seat in the Senate. He also allowed for the former president to be buried at the Libingan ng mga Bayani in spite of the protests of Martial Law victims.