The historical 2020 Tokyo Olympics win of Hidilyn Diaz headlines the top publications in the country despite the staging of President Rodrigo Duterte's final State of the Nation Address (SONA) on Monday, July 26.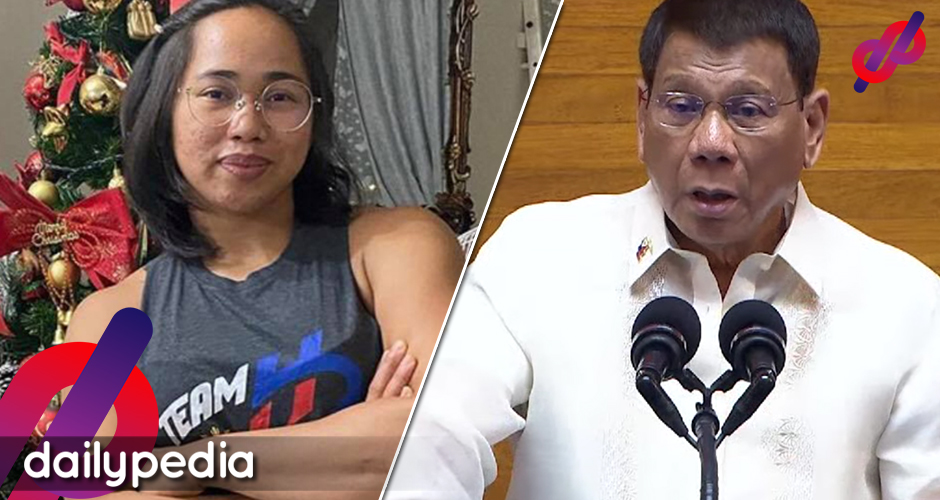 Diaz made history as she brought home the Philippines' first-ever Olympic gold medal after winning the women's 55-kg weightlifting competition held at the Tokyo International Forum. 
It was the first time in nearly a century (97 years) since the country's gold medal drought started after it competed in the games for the first time in 1924.
With the athlete's achievement for the whole country, netizens immediately hoped that she would be the center of the headlines and not the SONA that happened on the same day.
One of which is actress Agot Isidro who said that it's the only newsworthy event that happened that day.
Ang gusto ko makita sa front page bukas ng lahat ng peryodiko ay babae ha? Olympics lang ang newsworthy na balita. Walang naganap na iba.

— Agot Isidro (@agot_isidro) July 26, 2021
And people were not disappointed as Diaz made it to the front page of the most notable broadsheets in the country.
Thank you @PhilippineStar ☺️ https://t.co/TlfN6vvSjF pic.twitter.com/qeVjn897A8

— Agot Isidro (@agot_isidro) July 26, 2021
Thank you PDI @inquirerdotnet https://t.co/TlfN6vvSjF pic.twitter.com/ASPZcls5tI

— Agot Isidro (@agot_isidro) July 26, 2021
Netizens even stated that President Duterte's SONA was useless and it deserved to be overshadowed by Diaz's win.
In a matter of hours, tinabunan ng balita ng pagkapanalo ni Hidilyn DIaz ang walang kwentang SONA ni Duterte. Isa lang ang masasabi ko: dazurb.

— Markielyn (@markyscrackling) July 26, 2021
Mas importane ang balita na naging Gold Hidilyn Diaz kesa sa dalawang oras na walang kuwentang SONA ni Duterte. #Tumindig

— El Endio Barbaro (@junsabayton) July 26, 2021
Another described the Olympic win as "timely" as it immediately took over the news.
What a timely and historic win for the Philippines. Feeling ko nanalo rin ako. Nakakaiyak. Nakakaproud. Sobrang saya dahil bukas hindi yung walang kwentang SONA ang headline sa balita. Congratulations, Hidilyn! 🇵🇭 #Tokyo2020 #OlympicGames https://t.co/xPvEgaZWTJ

— jam 🌸 (@dxtrjamess) July 26, 2021
"SONA pala kahapon?" a netizen asked after uploading the screenshots of Philippine Daily Inquirer, The Philippine Star, and Manila Bulletin's front pages.
SONA pala kahapon? pic.twitter.com/1jsar6Km4X

— Reporters of Manila (@ReportersofMNL) July 27, 2021
— joeytrenas77 (@joeytrenas77) July 27, 2021
It seemed that the SONA was a mere sidelight compared to the historical feat at the Olympics.
She's in all of the headlines!!! Dutae's last SONA waley! Siningit na lang 🤣🤣🤣💪💪💪 pic.twitter.com/8FRaYBIRZ8

— Niccolò #AngatBuhay 💕 (@niccolocosme) July 27, 2021
A netizen rejoiced as she realized that the news turned out to be different than the expected boring SONA.
Walang sona sa balita bukas! Hidilyn Diaz lang sakalam!!

— Valyn Diaz (@vlchrstn_) July 26, 2021
Diaz won the gold medal as she finished a total score of 224 kg, which put China's Liao Qiuyun, who finished with 223, and in second place. Kazakhstan's Zulfiya Chinshanlo got the bronze medal with 213.
Diaz previously won a silver medal in the 2016 Rio Olympics and a gold medal in the 2019 Southeast Asian Games. The Tokyo Olympics is her fourth competition.