"Nawalan na ako ng pag-asa," multi-awarded folk singer Bayang Barrios said during an interview with Rappler after she looked back on how she did try to respect and support President Rodrigo Duterte's endeavors for the country.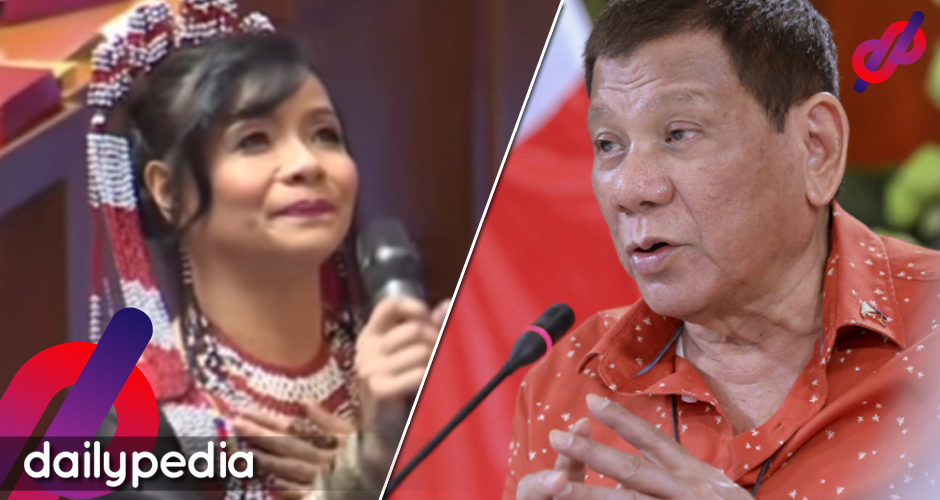 Barrios did not vote for him during the 2016 elections, but she hoped that everyone would be united and maybe the former Davao mayor and President-elect would bring the change that the country needed.
She was the one who led the singing of the national anthem at his first State of the Nation Address (SONA) in 2016. She looked forward to his presidency back then as he was the first President from Mindanao, but she admitted that she was disappointed in the months after the SONA, which lead to her loss of hope.
"Pero after how many months nananaig na ang takot at patayan sa mahihirap dahil sa 'war on drugs.' Nawalan na ako ng pag-asa."
Five years after she sang the national anthem in the Congress, Barrios said that all she wanted to hear from Duterte during his 2021 SONA was his admittance that he couldn't fulfill his duties as the country's President.
"Nakakalungkot," Barrios said, pertaining to the hope she lost along the way.
"Sayang si Duterte."
She's not the only one that had requests when it comes to the President's final SONA. Moro Consensus Group (MCG) chairman Drieza Liningding said he wished Duterte apologized for the fate of the thousands of Maranaos left homeless after the 2017 Marawi siege.
"We'd like to hear the President apologize for failing to protect our city," he said.
"The President once promised during the aerial bombings of Marawi that itatayo niya ang mga bahay namin. I hope he will fulfill that by certifying as urgent the Marawi Compensation Bill! Lastly, we wish he would announce that after four years, he will allow the return of thousands of residents to Marawi's main affected area without conditions."
Cagayan de Oro councilor also wished that Duterte would hand help to families in the city by giving them a 50-kilogram sack of rice, canned goods, vitamins, and medicines as a form of help as they are put under enhanced community quarantine (ECQ) until the end of the month.
On the other hand, a former party-list congresswoman from Davao, Patricia Sarenas, said she "wanted to puke" as she criticized the President's final SONA.
"I've sat through many SONAs while I was in Congress, and all of the six SONAs of President Noy because former representatives got to be invited to attend. 'Sus, grabe ang layo!"
She added that the SONA lacked substance and is in a "bad form" overall.