The Center for Media Freedom and Responsibility (CMFR) published an analysis showing how Hidilyn Diaz didn't just win gold in the 2020 Tokyo Olympics.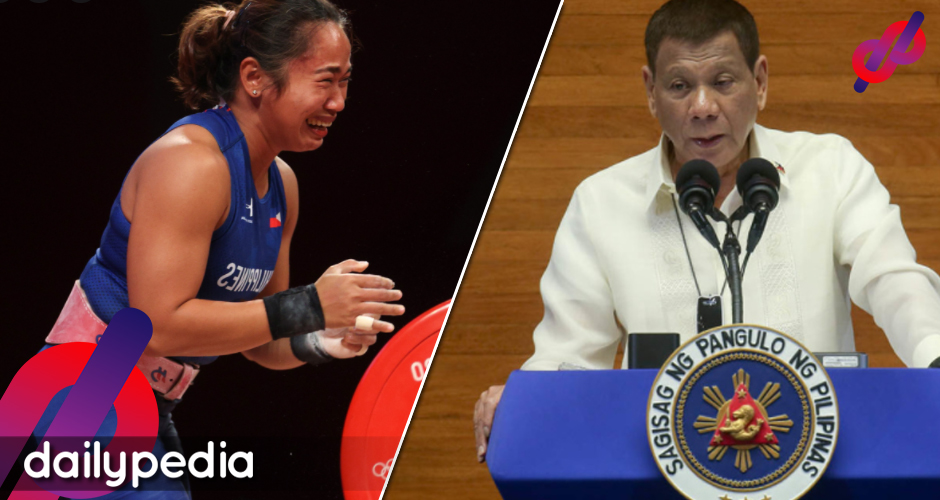 She also won over the attention of mass media in the Philippines against President Rodrigo Duterte's last State of the Nation Address (SONA).
While the media has prepared to give the President's SONA the expected focus, with Diaz's historic win, the situation was turned upside down.
"Based on CMFR's content analysis, both print and TV gave more prominence, more of prime time and space to Diaz than Duterte," CMFR wrote on their website.
They added that Diaz even got more lead time on rundowns and dominated the front pages of five out of six monitored broadsheets in the Philippines, completely overshadowed the SONA. Only Manila Standard chose the latter as its banner story.
Her homecoming the following day earned another set of front-page appearances and banner stories.
According to the analysis, almost two hours of primetime air time was given to Diaz while Duterte only had an hour, twenty-two minutes, and twenty-seven seconds of focus.
"Broadcast media broke the news of Diaz's win as soon as it was announced at around 8:30 pm on July 26, by which time the newscasts that gave the top story to Duterte's final SONA were already finished."
https://t.co/YwwHnxmWdS pic.twitter.com/ON0AdSuVWt

— Anjo Cagmat Alimario (@anjocalimario) August 2, 2021
Diaz's Olympic win was the first time in nearly a century (97 years) since the country's gold medal drought started after it competed in the games for the first time in 1924.
Though a victim of malicious red-tagging by the administration members, the athlete said that she has forgiven the government and wishes that they would be more careful with the statements they publish.
"Sana it will serve as a lesson a government. Sana hindi mag tag ng kung sinu-sino man. Sana mag-imbestiga," said Diaz.