While Presidential chief legal counsel Salvador Panelo thanked 2020 Tokyo Olympics gold medalist Hidilyn Diaz for forgiving him, he stated that he does not understand why he needed to be forgiven in the first place.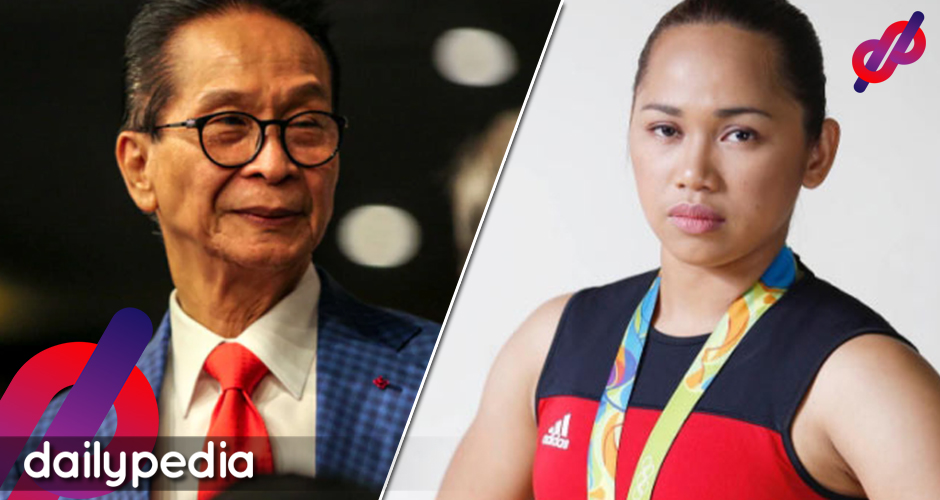 He claimed that he did not put Diaz's name in the publicized infamous matrices, which named groups and individuals in an alleged plot to oust President Rodrigo Duterte.
On his talk show Counterpoint, he said that he's sorry for hurting her feelings, but Diaz was not a part of the accusations made two years ago.
"Pinatawad na daw tayo ni Hidilyn Diaz, yung gold medalist. Hindi ko naman maintindihan bakit ako patatawarin. Sa bagay, nag-sorry naman ako sa'yo dahil nasaktan ka. O sige, salamat," Panelo said on Monday.
He added that the only ones insisting that Diaz was a part of the list opposed the current administration.
"Pero uulitin natin ha, hindi ka isinama. Yun lang mga kontra sa administrasyon, ipinipilit na isinama ka sa oust-Duterte matrix. Hindi ka kasama doon. Masyado lang creative, masigasig yung gumawa ng matrix pati yung mga finofollow ng involved ay isinama nila."
A few days ago, Diaz stated that she forgave the government for mistakenly red-tagging her and hoped that the incident would serve as a lesson regarding the irresponsible red-tagging of Filipinos.
"Sana it will serve as a lesson sa government. Sana hindi mag tag ng kung sinu-sino man. Sana mag-imbestiga."
When asked by the press regarding the matrices, Panelo explained that he was not the one who made the matrix and was only asked to present it. He further blamed the media for analyzing his presentation wrongly.
"When reporters noted the name of Ms. Diaz in the matrix two years ago and hastily concluded that the government is declaring her to be part of an ouster plot against the President, I immediately issued a statement averring otherwise," he said.
Panelo said it's "disheartening" to see people take the limelight out of Diaz's triumph and make it into a political sentiment regarding who has the right to celebrate the win.