#WeBlockAsOne has been created by celebrities and netizens in their efforts to block online trolls who have nothing to do but spread nonsense.
Kathryn Bernardo and Daniel Padilla were attacked by trolls recently for their stance regarding ABS-CBN's shutdown. KathNiel was bashed by vlogger Banat By (aka Byron Cristobal, Mocha Uson's manager) after their online protest on May 13.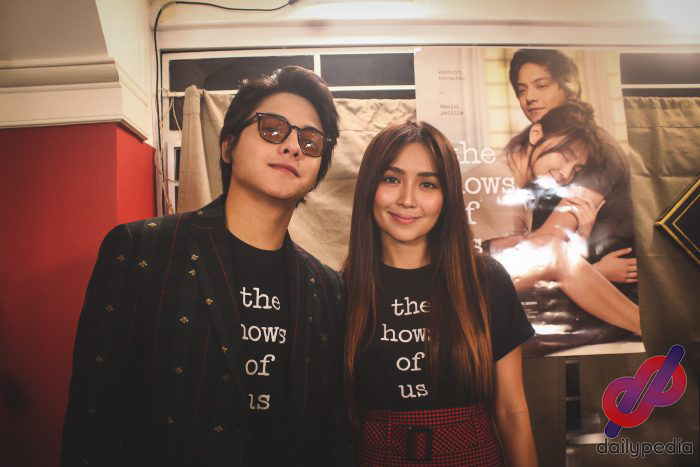 KathNiel went on about the media giant's franchise renewal, freedom of information, labor issues and other sensitive topics. Padilla defended the network's stars as well. Banat By accused the couple of putting on an act to appear relevant.
#StarveTheTroll was also created by KathNiel's Twitter fan page and KN Social Media Moderators.
Friendly Reminder 📣#WeBlockAsOne pic.twitter.com/JiWUreTLci

— KN Social Media Moderators (@KNSMModerators) May 14, 2020
DDS Trolls maligning Kathniel.
MASS REPORT then BLOCK the page! #WeBlockAsOne #StarveTheTrolls https://t.co/MeG45Mp3N8 pic.twitter.com/7e6c2OFptD

— Rod Magaru 🍥 (@rodmagaru) May 14, 2020
We really have to give it to the #KathNiels for being a progressive fanbase & to Kath & DJ for having the courage to speak up against the injustices.

But Banat By is still alive. Hindi na lang dapat KN fans ang magreport. We all need to #BlockAsOne!
LINK: https://t.co/kpVmslFutc

— Vince 🏳️‍🌈🌹 #SOGIEEqualityNow (@vinceliban) May 14, 2020
Juan Miguel Severo is close to the couple and supports the cause.
So not only do these fans organize relief drives in their idols' names, they also have their own anti-troll campaign??? Iba kayó, KathNiels. Go get them. #WeBlockAsOne pic.twitter.com/whL2akdw7r

— Juan Miguel Severo (@TheRainBro) May 14, 2020
Frankie Pangilinan has also been a victim of online trolls.
for all the times you managed to make me question my self worth, for all the times you threatened to find me, hurt me, kill me,
for all the times you tried to silence me,
and for everyone who's felt the same —
for everyone who deserves better.#WeBlockAsOne

— kakie (@kakiep83) May 14, 2020
Time to end:
1) bashing
2) trolls
3) fake news/misinformation#WeBlockAsOne 🚫

— Robi Domingo (@robertmarion) May 14, 2020
QUICK MESSAGE TO KATHNIEL FANS: If DDS trolls claim that mass reporting is censorship, please remind them that what you're doing is responsible gatekeeping. Please sustain the #WeBlockAsOne campaign. In the future, is it possible for us to unite in defending press freedom?

— Danilo Arao (@dannyarao) May 15, 2020
All fandoms should unite to stop this. KathNiel is so proud of you guys. They messed with the wrong fandom. Trolls no more#WeBlockAsOne

— Julia Montes Spikers (@JuliaMSpikers) May 15, 2020
Let us work together to create a safer digital space for everyone. Let us do our part by preventing false rumors and spreading the truth in social media. #StarveTheTrolls #ReportTheTrolls #WeBlockAsOne

— Autism Strong Philippines (@AutismStrongPH) May 17, 2020
Thanks – pls report and block. #WeBlockAsOne New account tweeting I should be killed. @Twitter #CourageON https://t.co/qc9iotOMRQ

— Maria Ressa (@mariaressa) May 17, 2020
YES! I just blocked Atty. Ferdinand Topacio yesterday, because he has done nothing but troll me and others, peddle lies, and egg his followers on to do the same to others, who don't share twisted poltical ideologies and reprehensible views.

BLOCK. REPORT. GET THE TROLL BANNED!💯 https://t.co/Nfw1nNYVTp

— Francis Baraan IV (@MrFrankBaraan) May 16, 2020
KathNiel fans will save us all. Charot. I knew it. Powerful ang fandom na ito. #WeBlockAsOne #StarveTheTrolls 💅🏼

— Bei Morelos (@lalunadianne) May 14, 2020
let's report the pages and also the posts. again, based on sources "hate speech" is the most effective one. #WeBlockAsOne pic.twitter.com/ki8f0XHhrX

— bal (@xchandriaford) May 15, 2020