On Monday, Cagayan de Oro City 2nd District Representative Rufus Rodriguez said that the government shouldn't allow Filipino health workers to work abroad because of the coronavirus pandemic in the country.
This came after Rodriguez found out about how an association of German hospitals was recruiting 75 Filipino nurses to care for COVID-19 patients.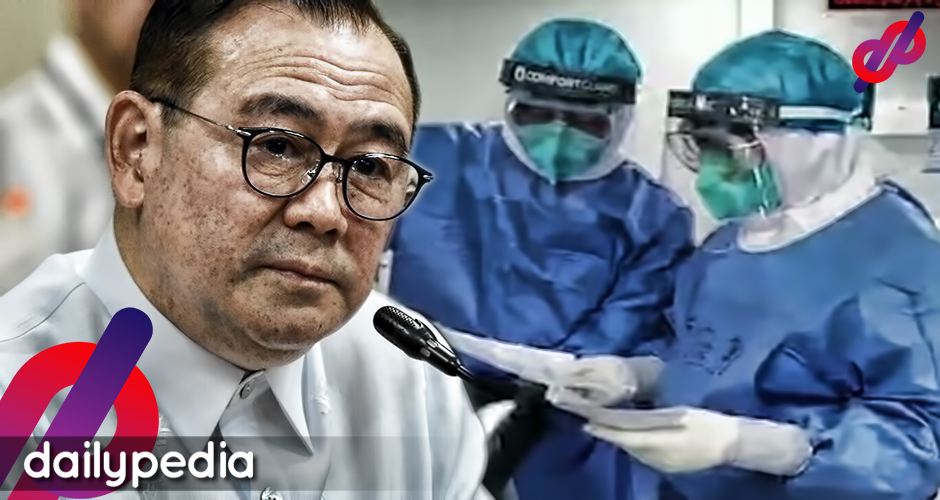 "Secretary (Silvestre) Bello should suspend the sending of nurses abroad. We need our healthcare personnel here at this time of public health emergency to attend to sick Filipinos, and not to foreigners."
Rodriguez acknowledges the fact that hospitals lack manpower.
"We need those nurses bound for Germany and other jobs overseas to augment our dwindling public health workforce," he said.
Germany currently has 58,247 COVID-19 cases with 455 recorded deaths and 8,481 recoveries.
The Hessische Krankenhausgesellschaft will make sure the 75 Filipinos will be working Asklepios clinics and will be getting paid.
https://www.facebook.com/LionhearTV/photos/a.216082585077503/3226043297414735/?type=3&__tn__=-R
Group president Christian Hoftberger said, "We have received a special permit (from the Philippine government) that we can still bring 75 Filipino nurses to Hesse. We are very confident that they can land in Frankfurt in the next few days."
Rodriguez is not totally against his proposal. He has no problem with the nurses leaving for better opportunities abroad but they have to help their country first before doing so.
He agrees with what most of the nation thinks, and that is for the DOH to stop "asking for volunteer doctors and nurses but to instead hire them and pay them professionally with competitive rates." Rodriguez wants these volunteers to also be given hazard pay and special risk allowance.
Rodriguez sees the importance of health workers especially at this trying time.
"They should be properly compensated. They are our modern-day heroes."
Teddy Locsin Jr. responded to Rodriguez on Twitter saying that it's the government's fault why nurses are leaving the country.
We do not SEND our nurses abroad. Our nurses are not ours. We especially we fucking public officials do not deserve to call them ours. We never helped them. They have had to flee our FUCKING Country for lands that value them. https://t.co/KY7RNabj8F

— Teddy Locsin Jr. (@teddyboylocsin) March 30, 2020
Netizens shared their thoughts on the matter, with most agreeing with what Locsin said.
Nursing is a sacred profession with wasted rights all over the world. May God protect nurses and salute respect for them.

— Dr.Hananshaar (@Hananshaar5) March 30, 2020
If Philippines want to keep our nurses, then nurses must be well compensated. The main reason why nurses leave and work abroad is because of the compensation. We have good Filipino nurses, but they are not well taken off by our government!

— Laksa (@PinoyLaksa) March 30, 2020
I couldn't agree more! Professionals like nurses, teachers, engineers ( you name it) are well-compensated and much more respected abroad. Philippines doesn't own us. You need help from us but you neglect our voices. Now, you know why we are here abroad.

— Kashian Eric Apilan (@KashianEric) March 30, 2020
Thank you Sir for saying this!! In a place (our own country) where we are not valued, it's nice to hear someone from the government say this for us.

— Heidy Rodriguez (@degsrn) March 30, 2020
Who can't jump out with a country who pays their nurses lesser than 20k ( referring to private hosp) and nurses to the barrios for 5-6 yrs already but still a contractual employee, which means every 6 months, she will apply and submit same set of requirements given 6 months ago.

— Briseis (@Briseisji) March 30, 2020
This is the most accurate statement in this matter.
The government DID NOT pay for our certifications, language exams, other fees, etc. They never made our experience here in the Philippines be better. I don't hate the country but this is unfair. 😟

— Brie (@BryanCruzV) March 30, 2020
Most of the nurses and doctors pay good money for their education and training. Parents want their kid to take nursing because its a sure way to migrate to English-speaking countries and leave PH for good

— Ora Encantada (@ora_encantada) March 30, 2020
Right! We dont need to be called heroes because this is our job. We need to be respected by giving what is due for us. Decent compensation and proper nurse patient ratio, and enough supplies.
Many government hospitals are always undersstaff and crowded thus giving poor services.

— Jaime H. De Jesus Jr (@jaimejrjun) March 30, 2020
😭 if only Philippines will treat and compensate us nurses well , many inc myself will come back & serve our people instead. TYVM for understanding us. And yes kaming mga umalis di na kasi namin kinaya ang tratong aliping sagigilid mula community, hospital at government.Sorry.

— ML 😊 Abangers (@Mhm_domski) March 30, 2020
True. Our nurses are global respected practitioners. Same nurses that the #1 senator of the land said no need to excel in the nursing school anyway they will just become room nurse abroad or caregiver.

— Mirador (@jengurionli) March 30, 2020
The U.S. Department of State Bureau of Consular Affairs recently announced that they are open for foreign health professionals to work in America to fight the coronavirus.
The US currently has the most COVID-19 cases in the entire world, but this will not stop Filipino health workers from traveling since the compensation they would be offered working there will be nowhere near what they'll receiving here in the Philippines.
Reports say that over 19,000 Filipino nurses a year would leave to work abroad due to the low salary that they would make in their home country.
On average, a registered nurse in the Philippines has a salary that goes from ₱7,000 to a little over ₱12,000, which doesn't even sounds fair given all the time and effort these people have put in to get to where they are as far as career progression is concerned.