The Department of Health (DOH) said on Saturday, March 28 that it is working on studying the supplemental budget to increase the compensation of volunteer health workers.
The announcement came after the agency was attacked by the Filipino people for only offering health workers a daily wage of ₱500 to fight against COVID-19.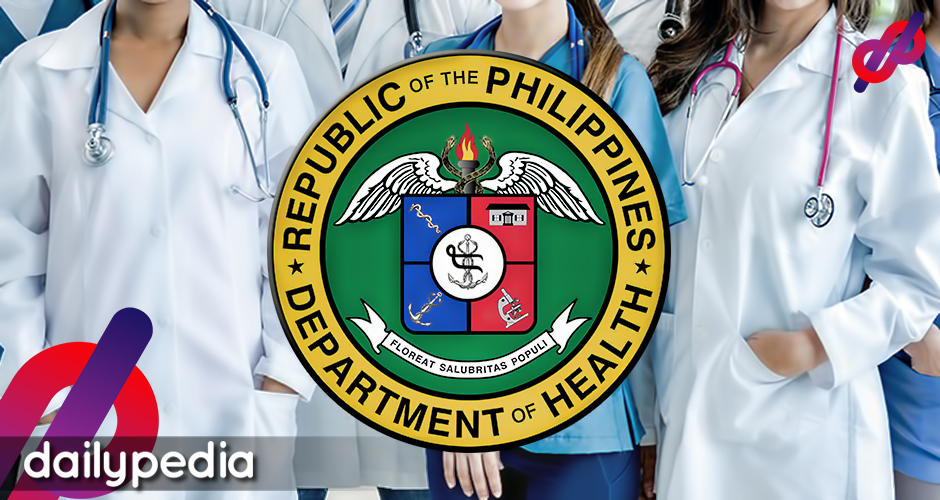 Health Undersecretary Maria Rosario Vergeire said that the agency will be looking to allocate a portion of the supplemental budget to the cause of health workers, in particular their compensation.
"Ngayon pong nabigyan na po tayo ng supplemental budget ng Kongreso, amin na pong inaayos ang paghahati ng pera para mapaglaanan natin ang mga importanteng bagay tulad ng compensation para sa ating health care workers."
The DOH wants enough manpower that is why it is recruiting volunteers. Health workers would work for two weeks straight then go under quarantine for the same duration.
The current daily minimum wage in Metro Manila for the non-agricultural sector, which includes health workers, is ₱537.
The DOH is apologizing for making the public think that ₱500 is the value that the agency thinks the health workers deserve. Vergeire says the public is completely wrong on this one, and that things were taken out of context.
"Humihingi rin po kami ng tawad kung ang impresyon na naibigay ng P500 daily allowance ay ganito lamang ang halaga na ibinigay natin sa ating health care workers. Hindi po ito mas lalayo pa sa katotohanan,"
Vergeire added that ₱500 was the amount being received by health workers during the outbreaks before this.
Right now, most of the DOH"s budget is going to the procurement of Personal Protective Equipment or PPEs, and only 593 have signed up to be volunteers.
The Bayanihan to Heal as One Act has recently been signed by President Dutere which will allow him to take the savings of other executive agencies and use that money to augment the budget of the frontline agencies.
Netizens have constantly expressed their anger towards the DOH's exploitation of health workers.
Health institutions in Pasig City are doing what most think that the DOH should be doing, and that is actually hiring health workers instead of asking them to volunteer.
Pasig City is hiring, not asking for volunteers. Ano na, DOH?! https://t.co/jyuqPEJtoq

— gakie (@psychokenetics) March 29, 2020
One netizen did the math and revealed that those volunteers will only be making ₱62.50 an hour, which is a disgrace.
DOH asked for volunteer MDs and yes, the compensation is 500php/day for an 8 hr shift. That's 62.50php/hr. pic.twitter.com/X75pBGFZUS

— Kenn Samala (@Keniji) March 27, 2020
One netizen did a whole thread on the volunteering idea.
https://twitter.com/darnitJC/status/1241624150701010946?s=20
https://twitter.com/darnitJC/status/1241225958952062976?s=20
Around 19,000 Filipino nurses work abroad every year because they don't really get paid in the Philippines.
https://twitter.com/darnitJC/status/1241229592502759424?s=20
https://twitter.com/darnitJC/status/1241232000721154048?s=20
https://twitter.com/darnitJC/status/1241584753205055489?s=20
Just like Pasig City, Iloilo City is also hiring, but the salary given to health workers is not even close to what the DOH is offering their volunteers.
Okay. Iloilo is hiring Nurses and Doctors. Salary 20,000 for nurses and 60,000 for Doctora. . Meanwhile, DOH is looking fot a volunteers with Php 500 allowance daily.

Luh. #COVID19PH pic.twitter.com/2LWDgUdeWy

— #OustDuterte #Iloilo (@heeeynicholas) March 27, 2020
Who did the goddamn math? Tangina n'yo. https://t.co/xzow1lMaiw

— mac (@pabilinglemon) March 27, 2020
And now, DOH is calling for VOLUNTEERS to cater service for COVID patients. They wouldn't even give a cent to healthcare workers putting their lives at risk.

I know we swore an oath but what the government is doing is a complete disregard to our own welfare. We deserve better.

— Lorain Bumagat (@lorainbumagat) March 22, 2020
https://twitter.com/angelulz/status/1243519686651842560?s=20
Some say that the PPEs have not even arrived yet.
https://twitter.com/ccassdv/status/1244052373112160256?s=20
UK is offering nurses assigned to COVID Patients for 100 pounds per hour? With complete PPE ha. And the whole 8-hr shift, pang 2-3 months na sang Nurses sa Pinas?? Oh wow.

(and the DOH is asking for volunteers with no complete PPEs. Volunteers to die ba?)

— Dap (@dphndnl) March 28, 2020
PNP – w/ pay & full benefits
– w/hazard pay
– w/ security of tenure
– on duty

AFP – w/ pay & full benefits
– w/hazard pay
– w/ security of tenure
– on duty

Nurses – Job Order/Contractual, No Benefits
– No Hazard Pay
– No Security of Tenure
– on duty
– called by DOH to Volunteer

— PJ ❤ #Vivico (@PJxSB19) March 23, 2020
"If u're a doctor/nurse who would want to WORK for the city (full/part time)…"

Work. Not volunteer. DOH naniyo

— . (@estsupeed) March 29, 2020
The Department of Labor and Employment (DOLE) mentions on their website that "In the local labor market, an entry level registered nurse receives a salary of P8,000 – P13,500 per month"
On average, registered nurses "commonly receive an average salary of P9,757 per month."
In the government, "the average salary per month is around P13,500 while in private sector, the rate average is around P10,000 per month."
Registered nurses mainly leave to work abroad due to the low salary here in the Philippines.
"The US market offering an average salary of $3,800 per month, the United Kingdom with £1,662, and Canada with $4,097 for entry level."
Doctors on the other hand "get a monthly pay between P20,000 to P35,000. In the US, the average monthly pay is between US $15,000 to $20,000." when they work for hospitals.
Other health workers such as Medical Technologists, who are more into the technical stuff of treating patients, only have an average salary of 12,000 to a little over 15,000. And as expected, they will have a much bigger salary if they work abroad.