As the COVID-19 situation in the Philippines is getting worse, the Department of Health (DOH) is asking for health workers to volunteer, which means working grueling hours and possibly getting exposed to a fatal disease without getting paid.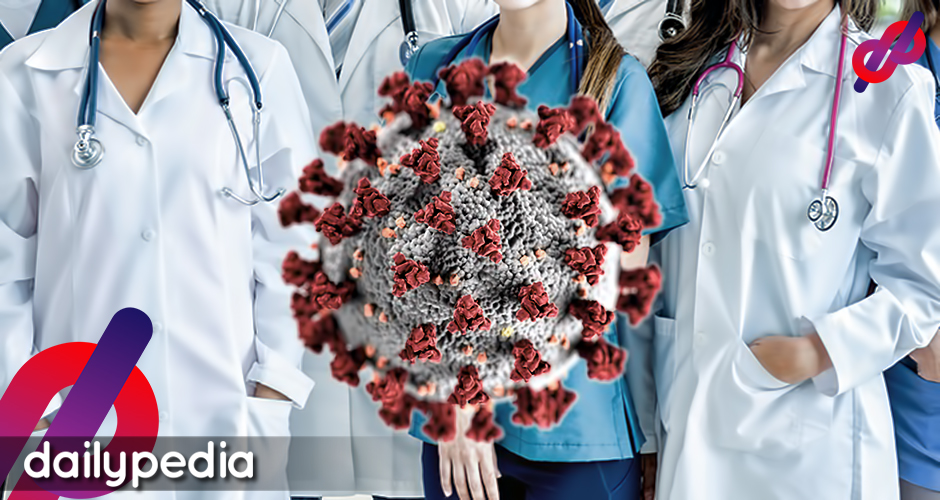 Health Undersecretary Maria Rosario Vergeire said that there will be three referral hospitals that would focus solely on treating COVID-19 patients, namely the Philippine General Hospital in Manila, the Jose M. Rodriguez Memorial Hospital in Caloocan City, and the Lung Center of the Philippines in Quezon City.
Vergeire told DZMM that the volunteers will be designated to those three hospitals.
"And now we are going to call on volunteers po, magpo-post po kami, volunteer doctors, nurses… for the augmentation of staff para sa tatlong ospital po na ito,"
The three government hospitals will only be taking in COVID-19 patients to make things easier for private hospitals.
"Maiayos lang po natin itong arrangements natin, maybe at the end of this coming week puwede na ho tayong magtanggap ng mga kaso dito ho sa ospital na ito at hindi na ho sila tatanggap ng hindi COVID-19 cases para lang po ma-decongest natin ang ating mga (private) ospital,"
The thought of not getting paid for basically risking their lives did not sit well with many netizens. A lot of people think that the idea of volunteering is just awful.
Serously? Volunteer? Without pay? You ask us to put our lives at risk with no pay to care for patients who lie to us? With no enough PPE, testing kits, not enough benefits, disastrous response to health worker transpo and yet you have the audacity to call us to serve? #COVID19PH pic.twitter.com/KGkCZJZ5jl

— James (@Itspjames) March 22, 2020
Unahin ang ating mga health care workers! Just look at what they have to resort to just to protect themselves.
Trash bags!!!

Yung mga politikong puro basura lang ang ambag sa bayan ang dapat itapon na sa basurahan! pic.twitter.com/6X1Gf8nXS2

— karen claridad (@k_claridad) March 22, 2020
Ipinagkakait sa bansa natin ang taas pasahod sa mga nurses pero ngayon sila itong andyan handang ibuwis ang buhay sa trabaho mapabuti lang tayo. Ngayon kailangan ng volunteer kasi kulang sa trabahador dahil nag-aabroad na sila. Charot!

— Ethel Booba (@IamEthylGabison) March 22, 2020
it's ironic and sad that in this time of crisis:

-we turn to scientists/researchers for facts/news and to find a cure
-we turn to artists/films/musicians for a sense of relief
-we turn to blue-collar workers/retailers/farmers for keeping society intact

YET ALL ARE UNDERPAID!!!

— Gab Mejia (@jgbmejia) March 21, 2020
On average, a registered nurse in the Philippines has a basic salary of ₱7200 to less than ₱12000. A netizen claimed that being a volunteer just isn't right. In this case, the cons outweigh the pros.
The Hessische Krankenhausgesellschaft, which is an association of over 150 different hospitals in the federal state of Hesse in Germany will be hiring 75 Filipino nurses to treat COVID-19 patients.
President Christian Höftberger confirmed the report.
"We have received a special permit that we can still bring 75 Filipino nurses to Hesse. We are very confident that they can land in Frankfurt in the next few days."
These nurses will mainly be working at Asklepios clinics, but Höftberger said, "There are other Filipino intensive care nurses on the same plane."
These nurses will also be paid by Germany, unlike what the DOH is asking for.
Foreign Minister Heiko Maas, the crisis team of the Hessian state government, along with other agencies allowed for this to happen, even though there exists a travel ban in the Philippines.
"Maas even campaigned for the visas to be sent by messenger from the embassy to the employees, despite the exit restrictions imposed there [in the Philippines]."
There are currently 14,000 cases of COVID-19 in Germany, but the 75 nurses are willing to go abroad because they know they will be paid handsomely, which is a common thing for Filipino nurses to do given the low salary they would receive in their home country.
The Filipino people are also angry at the DOH for allowing politicians to get VIP testing when they are asymptomatic, while those people who clearly show symptoms relevant to COVID-19 are denied the opportunity since testing kits are very insufficient.
The DOH said that they are not even considering mass testing as of the moment.
Below are the politicians who recently got tested.
Ang kakapal ng mukha!
You should be the first one serving the people!

#NoToVIPCovidTesting pic.twitter.com/lq6Ya0pG0H

— jerv (@jervieve) March 22, 2020
Doctors have also been dying as of late, due to lack of PPEs and getting exposed to COVID-19 positive patients.
Cardiologist Israel Bactol from the Philippine Heart Center, anesthesiologist Gregorio Macasaet III of Manila Doctors Hospital and an oncologist at the San Juan de Dios Hospital succumbed to the virus.
Netizen Edward Quinto is helping out the Union President of UST Hospital by asking for donations for health workers, as many are already under self-quarantine.
Health workers are starting to sleep in hospitals and are not able to go home anymore. They don't even have time to mourn for the deceased.
Hi, Twitter friends. As some of you might have seen in the news, 530 doctors, nurses, and staff of UST Hospital are now in quarantine. I'm talking to the Union President of UST Hospital who is a personal friend. He is asking for leads for possible donors/pledges (1/3)

— Edward Jay Quinto (@SirQuintoFTW) March 22, 2020
So that the Employees Union can provide for the daily needed for food and PPE of these front liners and health workers. They're fighting for us as this crisis happens. If we can chip in a few pesos, that would come a long way in keeping them alive and upbeat. (2/3)

— Edward Jay Quinto (@SirQuintoFTW) March 22, 2020
For your donotions, you can fund transfer directly to:

BDO Account # 007280036438
Account Name: Ugnayang Nagkakaisang Manggagawa-University of Santo Tomas Hospital (3/3)

— Edward Jay Quinto (@SirQuintoFTW) March 22, 2020
The staff of the said hospital is receiving the fruits of the donations and are very happy.
Hi, everyone! The Employees' Union of UST Hospital are grateful. Rest assured that your help reach them. And they feel and appreciate our support! Maraming salamat and be safe! ❤️ pic.twitter.com/aCYRCjhtRC

— Edward Jay Quinto (@SirQuintoFTW) March 24, 2020
While the salaries of health workers in the midst of the coronavirus situation remain stagnant, the
front liners for President Rodrigo Duterte's War on Drugs saw a visible increase in their salary.