Gathered from multiple sources, a photo shows the list of politicians who are known to be asymptomatic but still got tested for COVID-19. Not only that, but their families too were also tested.
Netizens were angry when they found out what was happening, given that test kits are very limited in the country.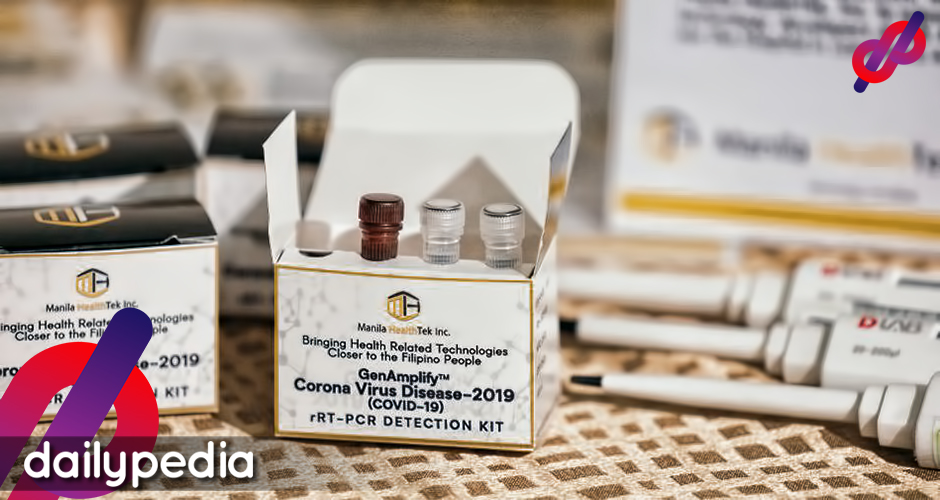 Plus there are a lot Filipinos exhibiting symptoms that don't get the opportunity to get tested.
Netizens shared their real feelings on the matter.
Ang kakapal ng mukha!
You should be the first one serving the people!

#NoToVIPCovidTesting pic.twitter.com/lq6Ya0pG0H

— jerv (@jervieve) March 22, 2020
Servants of the people indeed. pic.twitter.com/FPQl2K6vCT

— Gino Quillamor (@ginoboi) March 23, 2020
We miss you, Senator Miriam!#MassTestingNowPH #NoToVIPCovidTesting pic.twitter.com/iKj1tdKhAq

— micaela #MassTestingNowPH (@micaelanicolea) March 22, 2020
❗️WALANG PATAASAN❗️

❗️FREE MASS TESTING NOW❗️

❗️FREE MASS TESTING NOW❗️

❗️FREE MASS TESTING NOW❗️#MassTestingNowPH#NoToVIPCovidTesting#FreeMassTestingNow#MassTestingNow#NOtoVIPTesting#MassTestingNgayonNa#NoToEmergencyPowers pic.twitter.com/GEN49m8xA7

— jay #MassTestingNowPH #NoToSpecialPowers (@jyrn28) March 22, 2020
There are also photos showing screenshots of a conversation revealing that there really is VIP testing being done.
found this on fb and ang masasabi ko lang NAKAKASUKA KAYO!!!!! You are called politician to do your duties and serve the country, stop abusing your power!!! #NoToVIPCovidTesting #MassTestingNowPH pic.twitter.com/j1GLbWrXGP

— kyla (@justkyls) March 22, 2020
These are the previleged bunch who got tested for CoVid-19 but werent under the DOH Triage protocol. I'm putting these names into my Reminders app for 2022 national election. Dont they even think of running for a position I can vote for.#FreeMassTestingNowPH#NoToVIPCovidTesting pic.twitter.com/8ExVxHCM5B

— Raffy (@raffyreydado) March 22, 2020
https://twitter.com/mbllysmn/status/1241684639523078144?s=20
My mother is a part of the frontlienrs. As the training head she is required to keep going back to the hospital where they have no PPE, are understaffed and overhwlemed by the influx of patients who come to them on a daily basis. #FreeMassTestingNow #NoToVIPCovidTesting

— Han (@hanananahhhhh) March 22, 2020
Netizens are advocating for mass testing now but the government doesn't seem inclined at the moment.
The Department of Health (DOH) released a statement denying all the claims about VIP testing, and made it clear that they have a "no policy for VIP treatment".
"The DOH assures the public that there is no policy for VIP treatment and that all specimens are being processed on a first-in, first-out basis,"
But DOH said that it caters "to officials holding positions of national security and public health."
DOH immediately released a statement after various asymptomatic senators took COVID-19 tests.
There are many questions that the agency has yet to answer, such as why were the families of the senators also got tested when they are asymptomatic as well, and not at risk of getting the virus.
The DOH added that "criteria for testing all patients follows published screening protocols."
Only PUIs are qualified to get tested, meaning people who show symptoms related to COVID-19 that recently traveled to countries with known cases or those who came in contact with positive patients.
"Following an update of the screening protocols last March 16, only the following are eligible for testing: (1) PUIs with mild symptoms who are elderly, with underlying condition, immunocompromised, and (2) admitted PUIs in severe and critical condition."
The DOH is optimistic when it comes to the progression of dealing with the problems that COVID-19 brings.
"These are extraordinary times, but we are hopeful that with the arrival of 100,000 testing kits and accreditation of additional sub-national laboratories and dedicated COVID-19 referral hospitals, more cases will be detected and appropriately managed."
Test kits are so insufficient that the agency decided to stop testing PUIs who only show mild symptoms.
Unfortunately for health workers, a good amount of them have been reported to have died from the virus.
On Saturday, the Philippine Heart Association (PHA) announced that a young cardiologist who contracted COVID-19 died "while fulfilling his duties as a doctor,"
"We lost a young, brilliant, promising doctor in this battle. You are our hero!"
The name of the deceased doctor remains undisclosed.
An anesthesiologist from Manila Doctors Hospital also died from the virus on Sunday.
Dr. Greg Macasaet was described as "one of the best anesthesiologists in our country,"
"We honor a brave man who lost his life in this war. He lost his life in the service for the Filipino people and our country."
Macasaet's wife and son also tested positive for COVID-19
The Medical City (TMC) in Pasig City currently has 144 doctors and nurses under self-quarantine due to constant exposure to the virus.
President and CEO Doctor Eugenio Ramos told DZMM on Friday, "Nakakatakot na rin."
They are running out of PPEs, which is not a good sign for the health workers, but these people show why they are the real front liners because they still do their job despite the lack of testing kits and protection.
"Alam mo 'yung challenge is not like 'yung number lang, [pero] ang exposure ng mga doctor at ang bilis ng kalat [ng virus]. And then, nauubos na 'yung mga PPEs (personal protective equipment) namin. 'Yung kuwarto nako-convert na para sa mga wards para lang sa mga COVID-19 [patients],"
Ramos thinks it would be better for everybody if the government designates hospitals that are better at treating patients with the virus.
"We are running out all of these PPEs at saka itong mga exposure, na it's best and it's more efficient and it's more effective to control the containment kung mayroon talagang ospital na dedicated,"
There are now 636 COVID-19 cases in the Philippines, of whom 38 died while 26 recovered.