The U.S. Department of State Bureau of Consular Affairs announced on Facebook that they are welcoming health professionals that would like to work in the US, especially those who are working on COVID-19 related issues.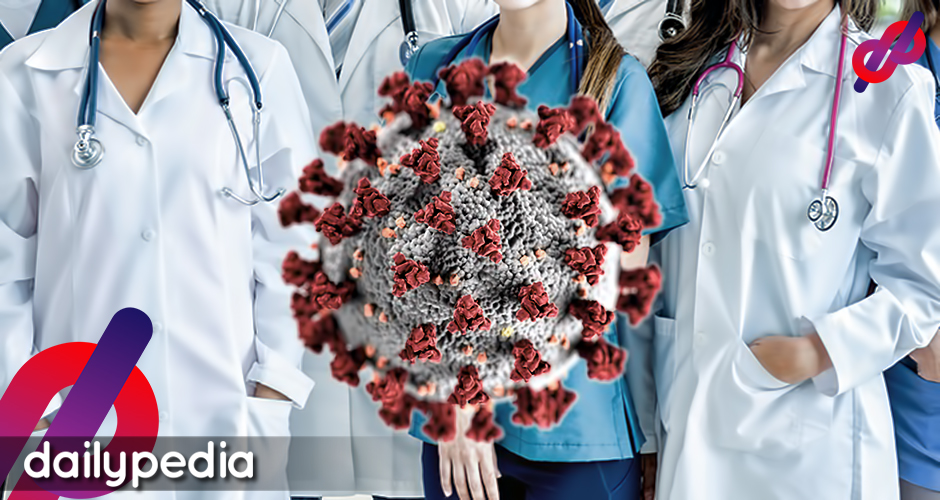 These health workers will have to do it on a work or exchange visitor visa (H or J).
The requirements are simple, you just need an approved U.S non-immigrant or immigrant visa petition.
The US currently holds the title for the country with the most COVID-19 cases with 115,976 and 1,935 deaths. But that won't stop health workers from going there who are looking to get paid.
It's no secret that Filipinos are one of the many nationalities that go abroad just so they can get some serious money because they know they wouldn't make nearly as much if they stayed in the Philippines where they are underpaid and exploited constantly.
A lot of Filipino health workers are already considering leaving the country since the DOH (Department of Health) has shown time and again that it doesn't care for them.
The Hessische Krankenhausgesellschaft, which is an association of over 150 different hospitals in the federal state of Hesse in Germany also mentioned that they will be hiring 75 Filipino nurses to treat COVID-19 patients.
"We have received a special permit that we can still bring 75 Filipino nurses to Hesse. We are very confident that they can land in Frankfurt in the next few days."
These nurses will mainly be working at Asklepios clinics, and will be receiving basic salaries.
Health Undersecretary Maria Rosario Vergeire said that there will be three referral hospitals that would be designed to solely focus on treating COVID-19 patients, namely the Philippine General Hospital in Manila, the Jose M. Rodriguez Memorial Hospital in Caloocan City, and the Lung Center of the Philippines in Quezon City.
Vergeire told DZMM that the DOH is looking for volunteers.
"And now we are going to call on volunteers po, magpo-post po kami, volunteer doctors, nurses… for the augmentation of staff para sa tatlong ospital po na ito."
The three hospitals will only be catering to COVID-19 patients.
"Maiayos lang po natin itong arrangements natin, maybe at the end of this coming week puwede na ho tayong magtanggap ng mga kaso dito ho sa ospital na ito at hindi na ho sila tatanggap ng hindi COVID-19 cases para lang po ma-decongest natin ang ating mga (private) ospital."
A registered nurse in the Philippines usually only makes ₱7,200 to less than ₱12,000.
On March 27, the DOH went on Facebook in an attempt to recruit more volunteers for those three hospitals in Metro Manila.
The DOH is "looking for doctors, nurses, nurse assistants, hospital orderlies able, healthy and willing to commit to work in the fight against COVID-19."
Those who are applying will be asked to answer a survey form, attend orientation, train, then sign a waiver and non-disclosure agreement.
Once qualified, a health worker will be assigned to one of the three hospitals.
Only for a month will the health workers have free food and accommodation, but what got the Filipino people even more riled up is the fact that ₱500 is all they're going to make in a day, which is the minimum wage in Metro Manila. The difference between the health workers and other occupations is that the former will be risking their lives by treating people infected with the deadly virus.
Netizens have expressed their disappointment at the DOH for trying to exploit health workers.
So the DOH is inviting volunteer doctors to be frontliners in COVID hospitals who will handle COVID-19 patients and who will be risking their lives in the line of duty with just…. 500 pesos per day?

Wow, di man lang daw natin deserve ang minimum.

HINDI BA NAKAKAGALIT? pic.twitter.com/7HilzQexqV

— Cham Cabaña (@chamcabana) March 27, 2020
The DOH is paying volunteer doctors Php 500 a day to be frontliners. Harap-harapang gaguhan na talaga to no??

— Josh Aguasin (@joshH2ONaCl) March 27, 2020
Nakakalungkot. DOH calls for VOLUNTEERS. Other countries are HIRING. https://t.co/RR4TJzuQRq

— BA Racoma (ᜊ) (@bumaBAgyo) March 22, 2020
https://twitter.com/GLOCOgaming/status/1243457890716807169
https://twitter.com/darnitJC/status/1241344696300920832
DOH is looking for volunteer nurses who will risk their lives to care for COVID19 patients for a measly 500 pesos per day. F*CK DOH. Suggestion lang: why not suspend the salaries of senators and congressmen (of whom 99% are very rich) and divert the money to pay our frontliners?

— ☆ John Wicked ☆ (@paramour27) March 27, 2020
If only DOH inspires and shows that it is competent, it will find willing volunteers. But since it showed that it can't be trusted nor relied upon since it caters mostly to VIPs, regardless of the amount, they'll find no one to volunteer.

— SpinOffer (@spin_offer) March 28, 2020
How can we ask for mass testing when our doctors are dying? DOH asking for volunteers that pays 500pesos per day? Its still asking for donations, on top of that its still a mystery how DOH is procuring the necessary equipments so we could have mass testing capabilities.

— Aznaya (@aznayar) March 28, 2020
It's like the DOH really wants us to lose faith in them, no? A Health Secretary who is unapologetically "politician first, physician second." And now this "screw the self-worth and dignity of health workers" masquerading as a call for volunteers. Did someone say gaslighting?

— Vincen Gregory Yu (@vincengyu) March 27, 2020
Good question.

Here are a couple more questions.

Why did the DOH announce in Feb that we're ready?

Why did the DOH say test kits will be distributed all over the PH?

Why is the DOH disrespecting our doctors by offering P500 daily to be volunteers at COVID-19 hospitals?

— Goyo Y. Larrazabal (@GoyYLarrazabal) March 27, 2020