While people have been ordered to stay at home to protect themselves against the new coronavirus, thousands of doctors, nurses, and other medical personnel are working around the clock to treat infected patients.
One of them is Dr. Francis Javier Allanigue, who is an emergency room (ER) doctor at one of the hospitals in Angono, Rizal.
In an interview with DailyPedia, Allanigue said the number of patients who visit the ER he works in has increased after the news on the coronavirus had been reported.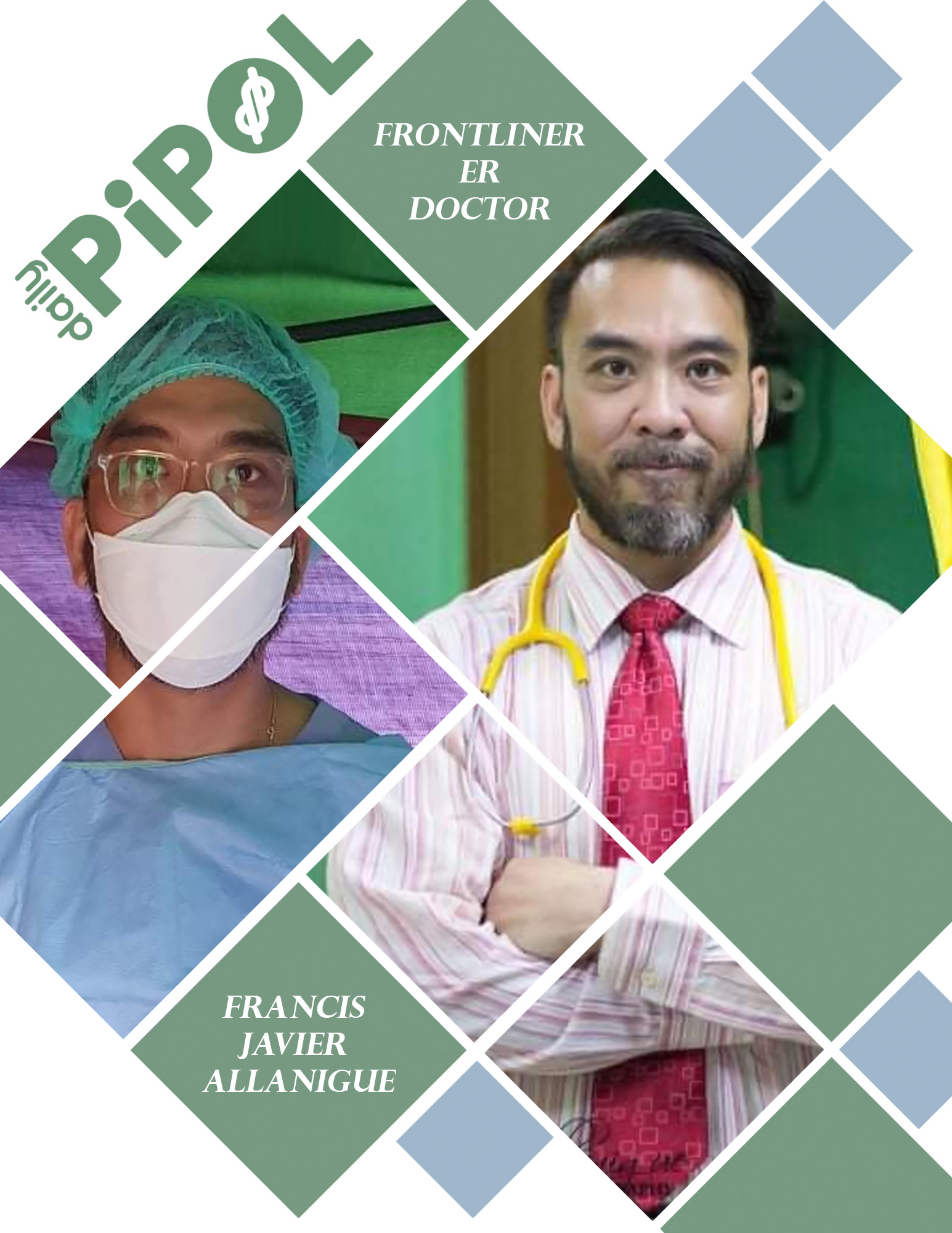 "Early on when the news about the coronavirus outbreak started, we had an influx of patients consulting at the ER, ranging from fever and flu-like symptoms to respiratory symptoms like cough or sore throat and difficulty of breathing," he narrated.
"Some doctors did not hold OPD (Out Patient Department) clinic. So in general, the main bulk of managing and treating patients fell to the ER," he added.
Allanigue said he did 24 to 48 hours shift work in the hospital.
"Even it became more tiring because people would, at that time, frequent the ER for consultation and treatment, it was quite understandable because everyone was in a state of panic," he said.
The kind-hearted doctor noted that at this point, compensation became less of his concern.
"What became more important (for me) was treating the patients and assuring them," he said.
"I was also making sure that my social media — both Facebook and Twitter — become tools for information by posting safety and health practices to ensure that ordinary people understood what was happening and what needs to be done," he added.
Allanigue admitted that he doesn't know if one of the patients he had attended to was already a COVID-19 positive as "we don't have testing kits available."
But he stressed that the hospital where he is connected "made their best efforts to protect the frontliners and their staff."
"We have a very limited number of PPE (personal protective equipment). So we made sure handwashing and sanitation is practiced," he said.
Allanigue appealed to the government to make the test kits for the coronavirus readily available and to improve the supply of PPE for the healthcare workers.
He said medical personnel rely on PPEs to protect themselves and their patients from being infected and infecting others.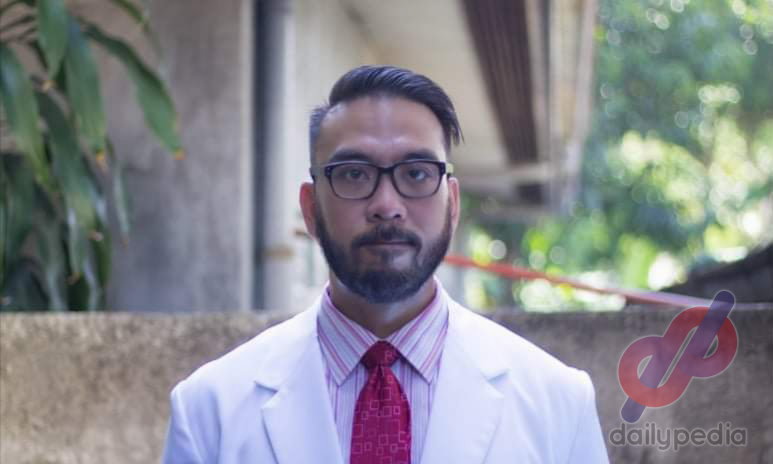 "We don't have testing kits readily available and our supply of PPE is about to be depleted. This makes us on the frontlines at a high risk of getting exposed and infected. The provinces are equally fighting this pandemic so they should likewise be given access to testing kits and PPE," Allanigue noted.
"I truly hope that the government prioritizes the testing of symptomatic patients and frontliners as per guidelines. All efforts should likewise be directed to helping out the medical frontliners because we are directly interacting with PUIs (patients under investigation) and persons under monitoring (PUMs)," he added.
In this time of need, Allanigue urged his fellow doctors to keep their lines of communication open with their patients.
"They are just equally or even more afraid of the situation because they lack information. Let us be patient and take the time to advise them to stay indoors and provide the necessary and important facts to prevent the spread of this disease," the doctor said.
"Correct information is vital to understanding how the infection spreads and how we can limit its spread," he added.
Meanwhile, Allanigue appealed to the public to stay at home to stay safe and to prevent the spread of the virus.
"That is how we limit the spread of disease. If the symptoms are mild and not threatening prefer to self-quarantine and message your physician about it. If you experience shortness of breath or severe respiratory symptoms go to the ER with adequate facilities for prompt treatment," he said.
"Social distancing and quarantine are effective ways to limit the spread of the disease and hence flatten the curve," he added.
The doctor also encouraged every patient to disclose their medical, travel history and symptoms to health workers in all honesty.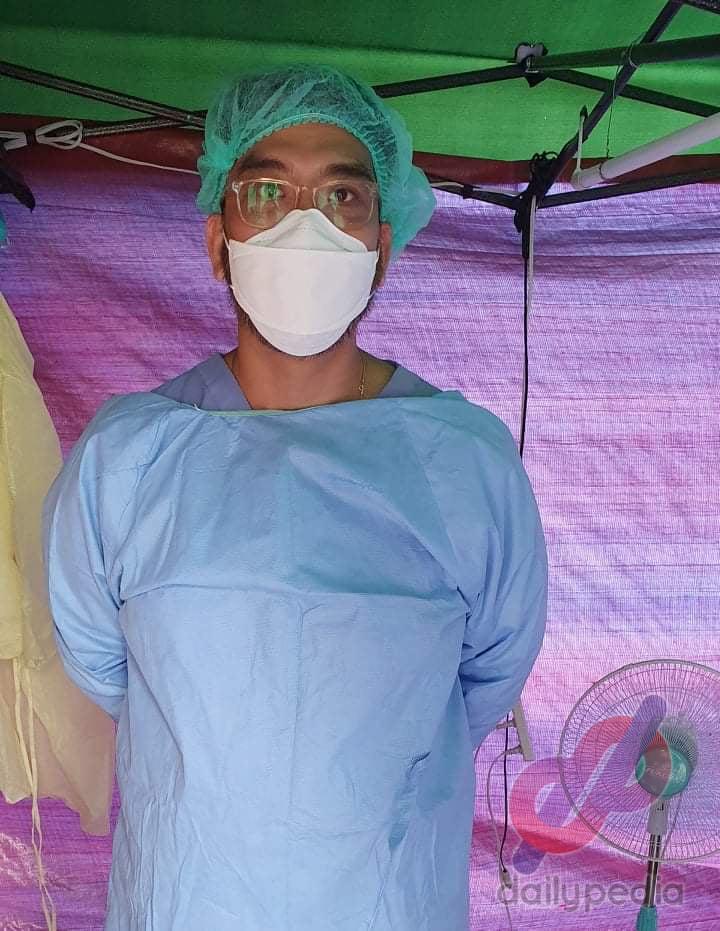 "Let us be truthful about our exposure, including our travel and medical history," Allanigue said.
"We have lost a great deal of frontliners because of hiding important details in the history taking process," he added.
To his "co-frontliners, not just in the medical field," Allanigue advised them to be strong and continue doing their duties amid the war against COVID-19.
"Let us find it in our hearts to be brave and continue doing our respective roles to ensure that the spread of infection be contained," the doctor said.
And while medical science is still looking for the vaccine to prevent people from getting sick because of the virus, we should not forget that doctors like Allanigue and other medical personnel are the unsung heroes of this war, gallantly attending to the afflicted at the risk of their own lives.