The Office of the Vice President displayed competency when they successfully managed to donate thousands of PPEs and care packs to frontliners.
They have also provided dormitories and free transportation to health workers.
The OVP is now producing PPEs designed by Mich Dulce to be given to hospitals for free. 
The Office of the Vice President (OVP) has shown an impressive amount of competency in the Philippines' fight against the coronavirus disease (COVID-19).
Vice President Leni Robredo has implemented various projects despite only having a budget of Php36.2 million through donations.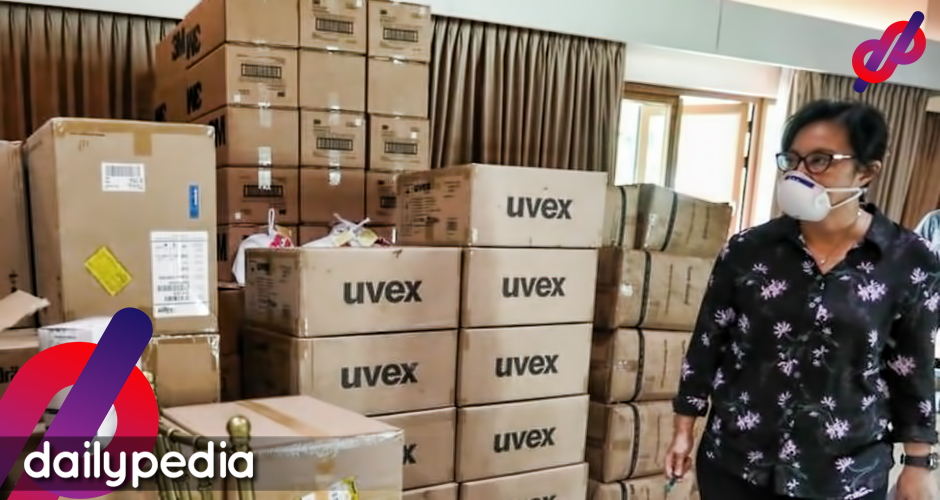 In a statement on Facebook, Vice President Robredo said that they can now go into production after their PPE (Personal Protection Equipment) prototype using Tafetta Silver Back Lining, was approved. It was made by Joey Socco and designed by well-known fashion designer Mich Dulce.
"To push it to the next level, the design was medically reviewed in Berkeley, California and it was recommended that the material, Tyvek, should be used. Problem was Tyvek is a construction material commonly found in hardwares in other countries but not in the Philippines. Instead, we scoured local fabric suppliers to look for similar materials that will protect our health workers," Robredo said.
Once produced, the protective suits will be given free to frontliners.
The OVP has also opened dorms to be used by frontliners for free. As the first dormitory in Cubao already had a long waiting list and has limited space, they opened up another one in Teacher's Village in Quezon City.
"This is open to health workers, medical practitioners, and other frontliners like security guards, and others doing frontline services related to our COVID-19 operations."
With the help of donators, the OVP was able to give 81,218 PPE sets and 10,457 care packages for 5,414 frontliners.
Robredo has also provided free shuttle transportation for health workers.
With all these, netizens can't help but compare her actions with the current administration, saying that instead of reaching out to the national government itself, people would ask help from the OVP instead.
Because of the incompetence of our health officials, hospitals here in MM and in the provinces are reaching out instead to vp @lenirobredo. The result is that her office is being overwhelmed by the number of requests that should've been the problem of DOH.

— Al Dimalanta (@al_dimalanta) March 29, 2020
Some politicians take crisis as an opportunity for publicity, filling their Twitter accounts with images of themselves "in action".

Nothing wrong with that per se, but I find it notable that throughout the quarantine, VP @lenirobredo has not tweeted a single picture of herself.

— Gideon Lasco (@gideonlasco) March 29, 2020
This tweet is dedicated to @lenirobredo, VP of this republic. She has done a lot despite having lack of financial support from the government. She proves that she don't need any emergency power to help this country.

retweet if this country is so lucky to have VP Leni Robredo. pic.twitter.com/UmO5tl83fJ

— martin (@martindotcom_) March 29, 2020
https://twitter.com/ra_gomezzzzz/status/1243908794649702400
https://twitter.com/Nestkape_/status/1244583080691519488
An entrepreneur named Jonathan Ong shared how immediate the OVP's actions are.
In a tweet, he said that he reached out to Robredo saying that he would like to donate all his unused Tefta and Water Repellent Fabrics for the PPE program and not a day passed by, the fabrics were already picked up.
Just want to share. I reached out to VP @lenirobredo @aikarobredo @jpgrobredo to donate all my un-used Taffeta & Water Repelant Fabrics for PPE program of OVP. Same day, they arranged pick up in my office. Thats what you call Sense of Urgency. Lets all help to fight COVID 19. pic.twitter.com/PubBqiCbfS

— Jonathan Ong (@THAN_Kailabags) March 30, 2020