On Thursday, the Department of Health Secretary Francisco Duque III advised people to just manage themselves if they experience COVID-19 symptoms instead of waiting to get tested.
"If you already know the symptoms, manage it as if it's COVID-19. If all indications suggest that it's probably COVID-19, why wait for a test? Manage it as COVID-19 right away. You assume. That's the way to do it," Duque acknowledged the fact that the Philippines doesn't have the capability to do mass testing.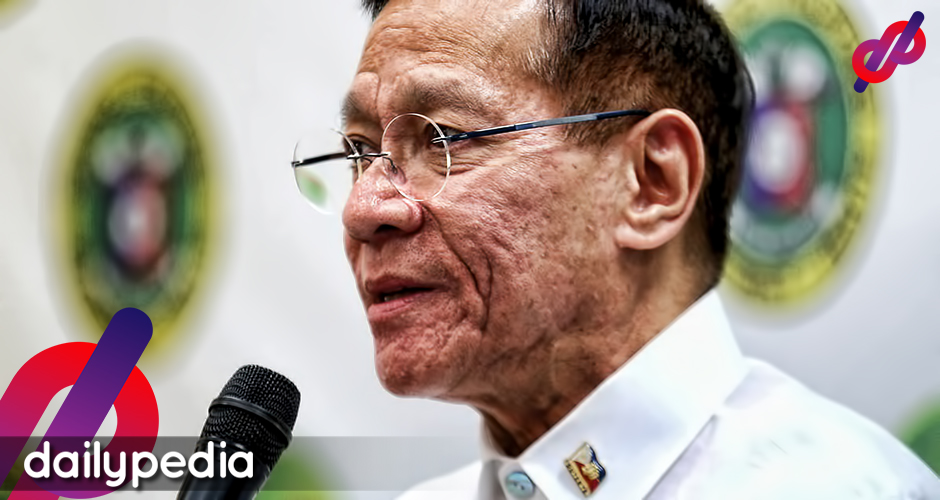 "We have to rationalize, prioritize those who belong to the vulnerable sector—the elderly and those with underlying conditions.
"Do we have to test each and every Filipino? That's 104 million. I think no country would be able to do mass testing to the extent of the population of the [Philippines],"
Clinton Balud, a doctor from Baguio City did not like what Duque said because it can actually cause unwanted harm.
Balud created a Twitter thread criticizing Duque for saying such things.
The treatments for COVID-19 patients are very different from those who just exhibit symptoms but don't really have the virus. Plus the medications for COVID-19 patients are not easily accessible.
Jusko umagang-umaga. Pagkagising ito ang unang bubungad sa yo! Pasensiya na… sa sunod sunod na kapalpakan ng statements at ginawa mo, di na talaga kami makapagpigil @SecDuque pic.twitter.com/mKkgyODTBr

— Quarantine Tarantado (@Simply_Clinton) March 27, 2020
Treating COVID-19 patients is tedious and difficult. Putting on PPE (Personal Protection Equipment) can take at least 10 minutes, and is enough to cause hypoxemia which affects the functions of the heart and brain.
If a person suffers from cardiac arrest and is suspected to have COVID-19, responders are advised to wear PPE before approaching the patient.
They are not to listen if the patient is still breathing, checking the pulse is enough. If the pulse and breathing are absent, then responders are to hook the patient to a defibrillator given that the rhythms presented are shockable, to keep the heart from completely dying. If not, then compressions should be given until Advanced Life Support (ALS).
Giving rescue breaths to COVID-19 patients is not advisable to avoid the spreading of the virus. Intubation should be done by an experienced health worker, and resuscitation should be done effectively. After that, PPE should be removed, and disinfect all items that should be disinfected. Disposable ones should be put in the COVID-19 bin.
Ayan po o @SecDuque , iba ang protocol ng resuscitation para sa covid/PUI vs non-COVID case… it takes a long time to don the PPE (10mins). Long enough for the brain to be hypoxemic already. Walang rescue breaths, walang BMV, wala nang listening/feeling for breath pic.twitter.com/UeegIfyd7b

— Quarantine Tarantado (@Simply_Clinton) March 27, 2020
Those who will be labeled as negative will then be denied further treatment if hospitals are going to follow Duque's advice.
What if patient turns out to be negative? So they will be denied of the care they deserved all because of delayed release of result/hinuli sila itest kasi walang test kit? Are you justifying ang pagkadelay ng test ng mga true symptomatic PUIs in favor of the asymptomatic VIPs?

— Quarantine Tarantado (@Simply_Clinton) March 27, 2020
Netizens are discrediting Duque because prior to his current position as the Health Secretary, he has never been in a position where he had to make a consequential decision regarding someone else's life, such as being a doctor.
If you look at his wikipage, med schools to office work lang talaga ginawa niya. Never practiced as a doctor.

— jøseph (@josephsaluya) March 27, 2020
Duque continues to disappoint as the Health Secretary.
Doesn't he have advisers or consultants around him? I don't know with this guy. He never stops disappointing everyone.

— Justin Credible (@iamjustin032) March 27, 2020
Duque seems like he doesn't care at all.
juice ko, sec.duque, bigyan mo nman ng katuturan yung deaths ng mga frontliners, yung serbisyo at sakripisyo ng mga nandyan pa at patuloy na lumalaban. for once, panindigan nyo nman pagiging doktor at posisyon mo. magserbisyo kayo sa pilipino wag sa mga pulitikong hinayupak!

— btu_queen (@btu_queen) March 27, 2020
Some couldn't hold in their anger towards Duque anymore.
Duque tang ina mo dapat cguro mag resign kana boboo pag ako kay eric yap kakasuhan ko taga rtim putang ina niyo

— Mar Marino (@MarMarino11) March 27, 2020
This idiot's just gonna let us all die and our real numbers will never be revealed because that's what they want–to make it look like the country's still doing well in managing all this.

— Lynn (@lolaorang) March 27, 2020
Yes. We will assume. The same way we all assume how idiotic you are.

— Vincent A. DeJesus (@banana_feelings) March 27, 2020
Tatanga tanga talaga tong si @SecDuque . Sayang lang pasweldo sayo. Magresign ka na at inutil ka. Pabayaan mo nalang ibang tao at doktor ang mag mando.

— maykol (@supermhike) March 27, 2020
FRANCISCO DUQUE III, A CLOWN pic.twitter.com/noCPXTM3aF

— karen #TheOnlyIreneDay (@baejuhyunx_) March 28, 2020