With the current backlog of COVID-19 tests that need to be done and processed, Marikina City went ahead and purchased equipment needed to run their own laboratory so that they can conduct the tests themselves.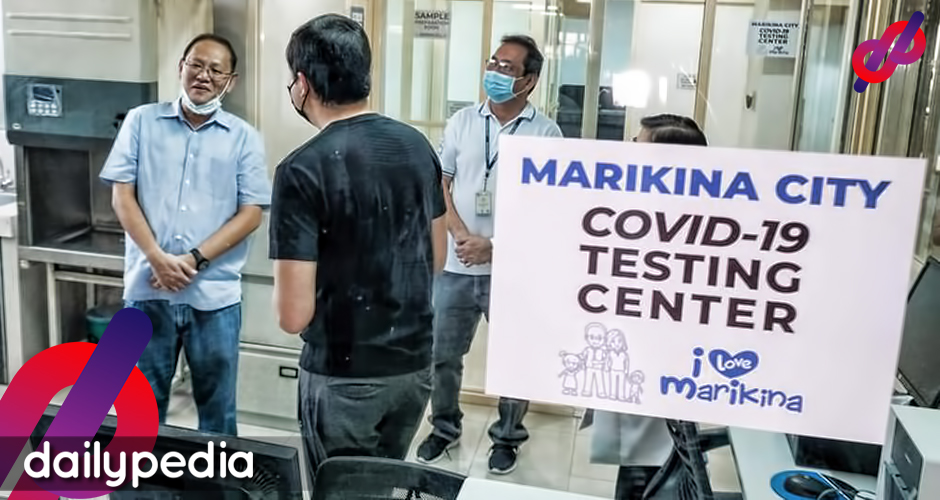 However, the Department of Health (DOH) has not allowed them to operate it just yet.
Netizens have become really frustrated with how the DOH has been stalling the operation of the laboratory which can possibly save a lot of lives.
The COVID testing laboratory here in Marikina is now operational. The equipment, machinery, and facility are ready. It would've been open by tomorrow.

Kaso hinarang pa ng DOH. For what? Ayaw nanaman ba masapawan ng national gov't? Ika nga ni Mayor Marcy:#MassTestingNowPH pic.twitter.com/2xNlh7ee11

— James Daniel (@HeresJemmy) March 23, 2020
https://twitter.com/rupertnotholmes/status/1242043994529337344?s=20
The LGUs agreed that a mass testing would really be the right thing to do, given the situation in Marikina City.
I feel for my city.

The Marikina laboratory is a concrete response to on-ground situations in our communities. The LGU saw the need for mass testing, so they came up with a lab.

So bakit hindi suportahan at padaliin ang ganitong efforts?#FreeMassTestingNow pic.twitter.com/NrmTIeXLzK

— Patis ☀ (@patismungcal) March 23, 2020
One netizen said that the DOH is still looking to politicize the entire situation.
Masyadong egoistic ang DOH. Feeling ko makakatulong nang malaki ang Marikina COVID Testing Center not only for its people, but also to the neighboring citizens. Hays, DOH! Politics over pandemic. Smooooooth shit.

— lowaps (@caff_nico) March 24, 2020
People do not believe the 'assessment' reasons of the DOH for not allowing Marikina City to do mass testing yet.
oh and don't let me get started how they literally tried to stop the mass testing at marikina for "assessment"

— Kuya Dada (@galaxyge_00) March 24, 2020
Some just don't get why the government agency won't allow it, it just doesn't make sense to them.
What is DOH's reason for not allowing Marikina to operate their testing center? Does anybody here know why??? https://t.co/MRcx2HvjRQ

— Charmaine Guzman (@maineguzman27) March 24, 2020
Why? Is it lack of studies about the locally produced testing kits? Tama naman si Marikina Mayor about his statement: "The DOH should not treat Marikina as a client applying for a license to operate a laboratory. It should be a partnership". 🙁 https://t.co/SIkc8i3Rwt

— Mc Floyd (@Mcfloyd11) March 24, 2020
https://twitter.com/mariestein_/status/1242347623849197570?s=20
https://twitter.com/rupertnotholmes/status/1242043994529337344?s=20
https://twitter.com/janellecpnpyn/status/1242329767967215617?s=20
https://twitter.com/rickrollvicvb/status/1242268781310644229?s=20
Marikina City is more than ready for mass testing. It's molecular laboratory center us looking to use locally developed testing kits for COVID-19, but the DOH has suspended the city government's plan to do so. The 3,000 test kits were developed by scientists from the University of the Philippines.
Marikina Mayor Marcelino Teodoro says that the city would really want the mass testing to be done, but that can only happen with the approval of the DOH.
Other cities in Manila such as Pasig and Rizal were also supposed to start using the facilities as well.
"[The] DOH should not treat Marikina as a client applying for a license to operate a laboratory like this, it should be a partnership. This is a whole of government approach–whatever's lacking in the national level would be addressed by the local government."
Teodoro emphasized the need for mass testing.
"We have many people who are impoverished and they are the ones we want to serve. We want to respond to their needs. Desperate times call for extraordinary measures,"
Dr. Imelda Mateo, head of Amang Rodriguez Memorial Medical Center, said that DOH instructions and protocols will be followed.
"We are making sure that we would not violate standards and would follow all protocols. RITM is here with us and they are working with us to look at the facilities."
The need for mass testing is in line with President Rodrigo Duterte's Proclamation 922  stating that government agencies and local governments to act to prevent loss of life, utilize appropriate resources to implement the urgent and critical measures to contain or prevent the spread of COVID-19, mitigate its effects and impact to the community, and prevent serious disruption of the functioning of the government and the community.
"We need to test people and get results immediately to provide them with supportive treatment if infected."
The DOH needs to see the importance of what the local government of Marikina is trying to do, and needs to cooperate for interventions to effective.
"It is imperative for the DOH to be proactive to the initiative of the LGU in efforts to combat the threats of COVID-19, and not merely invoke regulations to follow and comply with as well as issue guidelines, a system or network of health service delivery should be in placed between national and local government to better serve the people in times of crisis."
Marikina will still be giving out quarantine passes even though it is  "unnecessary and prone to abuse."
Teodoro added that he is very frustrated that the DOH would stall a plan that could prove to be the difference in keeping the COVID-19 epidemic under control.
"Minsan may mararamdaman ka ding galit nakikita mo kababayan mo naghihirap e wala silang ganitong access sa ganitong pasilidad."