Through a video, he demonstrated as to why people shouldn't spray their masks with alcohol then reuse it.
A teacher in Taipei explained the reason. 
Television and online personality Richard Juan went viral on Twitter after he reminded everyone not to reuse their surgical masks and disinfect it by spraying alcohol.
"This is why you should NOT spray alcohol on your face masks and reuse them!" he wrote as the caption of the video.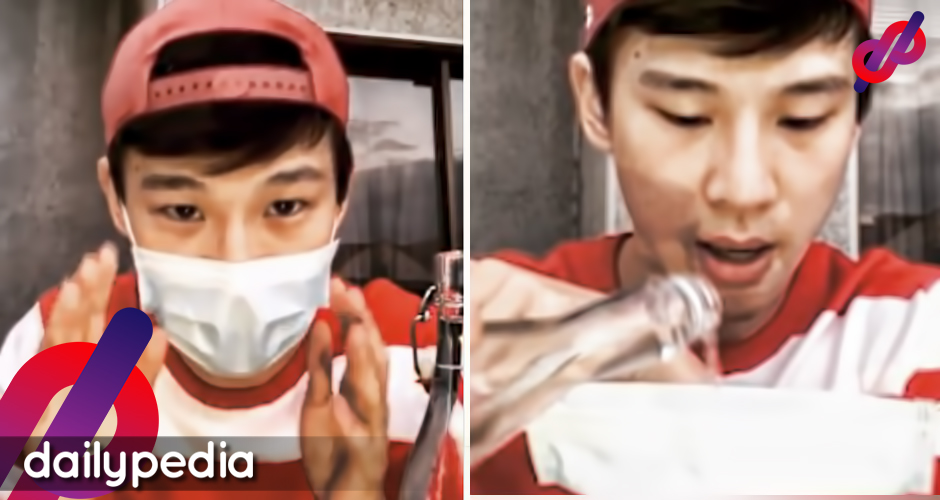 In the video, he first poured water on the protective gear. The waterproof coating on the mask did not allow it to seep through.
However, as soon as Juan sprayed alcohol on the mask, it started leaking. "So guys that's exactly why you should not be spraying alcohol on your face mask and reusing it," he said.
There has been a shortage of face masks since the number of coronavirus disease (COVID-19) cases in the country increased. As a result, people have recycled their masks even though it is not advisable.
❌🙅🏻‍♂️ Please DO NOT spray alcohol on your face masks and reuse them!! 🙅🏻‍♀️❌

See what happens when you do 😮 pic.twitter.com/V2sQCrJ4Wz

— 范鴻志 RICHARD JUAN 홍지 (@richardjuan) March 25, 2020
Why is spraying alcohol on your masks not advisable? A good quality mask has an absorbent side, a middle layer, and outer colored layers that are water repellent. This prevents droplets and fluids from being absorbed into the mask from the outside. And the absorbent layer facing you will prevent fluids from your body from escaping the mask.
If you spray alcohol on a waterproof coating, it dissolves a barrier. This was explained by a chemistry teacher at Taipei's Kainan Vocational High School.
Here are some tips on how to effectively use your surgical masks:
1. Check if the mask has no defects such as a tear or torn strap or ear loop.
2. Properly dispose of the mask by touching one the earloops or the ties. Make sure to perform hand hygiene before and after removing the surgical mask.
3. If soiled, get a new mask
4. Don't leave a mask hanging off one ear or hanging around the neck.
5. Dispose of the mask after wearing it once.
6. Do not touch the front of the mask during and after use.