The most popular porn site just made millions of people happy. Pornhub announced that their membership service, Pornhub Premium, will be freely accessible by anyone anywhere in the world for 30 days.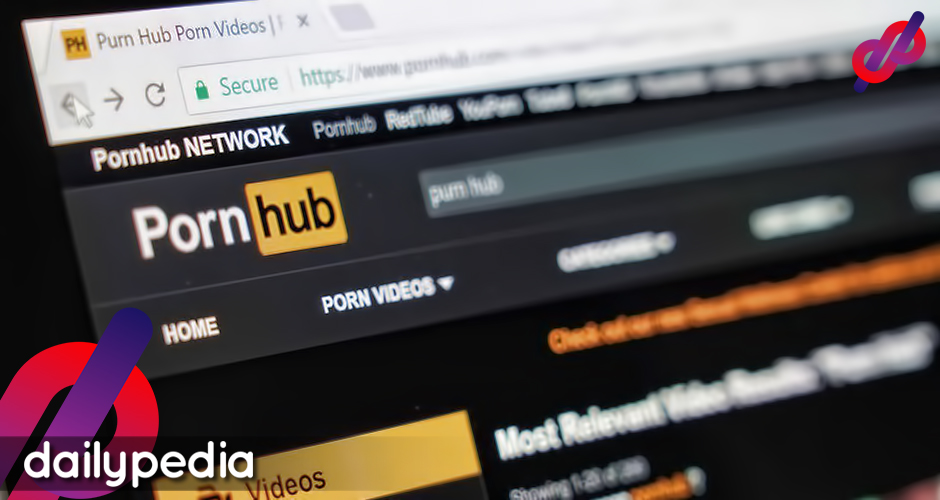 Pornhub Premium requires a monthly payment of $9.99. Premium members will have access to full movies at high definition with no advertisements. You can start your experience at pornhub.com/stayathome.
Stay home and help flatten the curve! Since COVID-19 continues to impact us all, Pornhub has decided to extend Free Pornhub Premium worldwide until April 23rd. So enjoy, stay home, and stay safe 🔥 https://t.co/ZponKGKSJn #StayHomehub pic.twitter.com/DxWJGBnNkC

— Pornhub (@Pornhub) March 24, 2020
Other video platforms already started reducing their streaming quality such as those in Europe. YouTube also decided to go with standard definition worldwide. There are more people now using Facebook than ever before. PLDT recently said that their data traffic saw a 20% increase due to the coronavirus lockdown in the country.
Toei, e-books and audiobooks platforms such as Scribd and Audible have also made their services free.
Pornhub will also be donating thousands of surgical masks in New York. European organizations will be receiving 50,000 euros from Pornhub for the purpose of buying more masks and medical equipment. The Sex Workers Outreach Project (SWOP), a US-based non-profit advocating for the fundamental human rights of sex workers, will also be given $25,000. The funds will be used for SWOP-USA network "to meet immediate requests for support from sex workers impacted by COVID-19."
The Vice President of Pornhub Corey Price thinks that the premium offer will make more people stay at home, which in turn will make the quarantine and recovery process of COVID-19 easier.
"With nearly one billion people in lockdown across the world because of the coronavirus pandemic, it's important that we lend a hand and provide them with an enjoyable way to pass the time. We hope by expanding our offer of free Pornhub Premium worldwide, people have an extra incentive to stay home and flatten the curve."
Pornstars will be getting more in profit, at about 65% a movie.
"To help models who have been financially impacted by COVID-19, Pornhub will offer them 100% of their video sales after processing fee – for a total payout of 85% of video sales earnings on both Pornhub and its clip site Modelhub – for the month of April."
➡️Here are some ways you can support your favorite models on Pornhub while self isolating during COVID-19:

Pornhub has over 150,000 independent adult creators making amazing content for everyone to enjoy.

1⃣ Look for a blue check mark on their avatar, profile or videos.

— Pornhub ARIA (@Pornhub) March 19, 2020
Even Chito Miranda of Parokya ni Edgar 'liked' the story.
https://twitter.com/chitomirandajr/status/1243062238782427142
Netizens were very thankful to PornHub.
salamat sa mga news na ganto, nakakabuhay ng dugo.

— ᜁ̊ᜐ᜔ᜇ̵ᜁᜎ᜔ (@aysrayel) March 25, 2020
They said to defeat the virus you need to have lots of orgasm.. it will help you feel better..

— Junnie boy (@junperth) March 25, 2020
https://twitter.com/leileigabrielli/status/1242745269755637761?s=20
Bless u 🙈

— Harold (@haroldiffic) March 25, 2020
It will help a lot for my research. Thanks.

— Doomed Child (@Doomedkiddo) March 25, 2020
Some heroes don't wear…. ….anything at all?

— Jay Villarta (@architequila) March 25, 2020
With over 446,000 confirmed cases of the new coronavirus worldwide, nobody really knows when this pandemic would end. As long as the number of cases is rising, quarantining will always be advised. A new study suggests that  SARS-CoV-2 wasn't spreading as efficiently during warmer and more humid regions as it did in colder areas.
The authors of the study published in the Social Science Research Network say "that the transmission of 2019-nCoV virus might have been less efficient in warmer [and] humid climates so far." Most of the coronavirus transmissions happened in less humid areas.
Experts are saying that the number of cases will reduce when summer hits, but that doesn't mean that the virus will completely die like the flu virus or other seasonal viruses when temperature is high.