He said that he was there to accompany his wife who was scheduled to give birth.
Netizens, celebrities, and health workers expressed their frustration. 
On March 25, Senator Koko Pimentel was revealed to be the second senator to test positive for the coronavirus disease (COVID-19) after Senator Miguel Zubiri.
Shortly after the news broke out, he was heavily criticized by netizens after he admitted to accompanying his wife to the hospital on the night of March 24 despite being an asymptomatic person under investigation (PUI).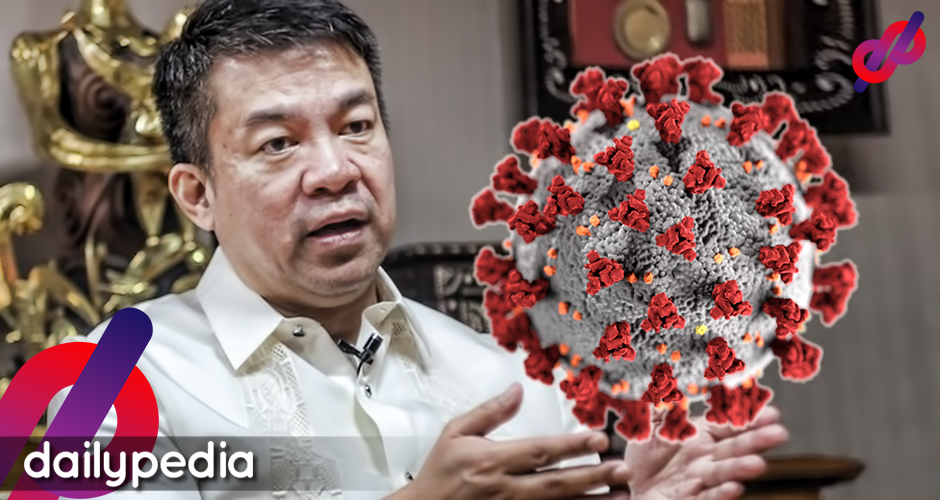 The Makati Medical Center (MMC), where Pimentel's wife was scheduled to deliver a baby through cesarean section, denounced the "irresponsible and reckless action of the senator".
"Senator Pimentel violated his Home Quarantine Protocol, entered the premises of MMC-Delivery Room Complex, this, unduly exposed healthcare workers to possible infection," the hospital's official statement said.
MMC then had to quarantine nurses and doctors he encountered in spite of the already dwindling workforce in the hospital. The MMC-DR also had to undergo full decontamination and disinfection before it could be used again.
Senator Aquilino Martin Pimentel III breached MakatiMed hospital infection control protocols. pic.twitter.com/uPUVIF25Pb

— Makati Medical Center (@IamMakatiMed) March 25, 2020
Netizens have expressed how horrified they are with the situation that a senator would think it was okay to wander outside of their home in spite of possibly being contagious.
Juan Miguel Severo was one of those who reminded everyone to keep the issue in mind when deciding who to vote for in the 2022 elections.
#Halalan2022*: lol

Remember that Koko Pimentel went to a hospital delivery room and put the health of doctors and other patients at risk when he knew the whole time that he's COVID-19+ /had symptoms and was awaiting results. Whichever's true, he must be held accountable.

— Juan Miguel Severo (@TheRainBro) March 25, 2020
"Shame on you for putting everyone around you in danger," a Twitter user named Agatha Wong stated.
Doctors are DYING risking their lives EVERYDAY to fight this health war for US.

And Sen. Koko Pimentel KNEW he had the symptoms yet he pretended to be OBLIVIOUS. SHAME ON YOU FOR PUTTING EVERYONE AROUND YOU IN DANGER. SHAME. ON. YOU.

— Agatha Wong (@AgathaWongy) March 25, 2020
A netizen also noticed that MMC uploaded a photo informing everyone about the Republic Act 11332 or the Mandatory Reporting of Notifiable Diseases and Health Events of Public Health Concern Act.
https://twitter.com/jesusfalcis/status/1242718237646675968
They also commended Kapuso journalist and news anchor Jessica Soho for asking controversial questions from Senator Pimentel.
Jessica Soho bringing up the issue of Sen. Koko Pimentel testing positive with coronavius is a very brave move for a journalist. It seems like common sense is not common anymore. He should be punished for breaching the protocols & exposing others to viral infection.#useyourKOKOte pic.twitter.com/JLhMZkG0Zh

— John G (@johnnydapperdoo) March 25, 2020
Vicky Morales' frustration was also evident when she was interviewing Dr. Bong Javier from MMC.
https://twitter.com/crapinellaaa/status/1242769448794128384
Here are other netizens slamming Pimentel for his violation.
KOKO PIMENTEL GOING TO JAIL!!!!!!!!!!!!!!!!!! NO EXCEPTIONS!!!!!!!!!!!!!!!!!! pic.twitter.com/M0Ybc2GTsc

— jar #MassTestingNow #AyudaParaSaMaralita (@jarjariette) March 25, 2020
HOW TRU YUNG KAY KOKO PIMENTEL AND DUQUE??? Honest wuestion. Anyone in the know? pic.twitter.com/5lF0ifjYVt

— Paulo Castro (@pawawawofficial) March 25, 2020
So, to recap:

A sitting senator of the Philippines (Koko Pimentel) who TESTED POSITIVE FOR COVID-19 escaped his quarantine to accompany his wife to the delivery room of Makati Medical Center – thereby exposing THE ENTIRE OB-GYNE DEPARTMENT to the virus?

ARREST THIS BITCH.

— your tita kate (@yourtitakate) March 25, 2020
https://twitter.com/pieishere/status/1242726796245663744
Dear Koko Pimentel,

If you were asymptomatic, why were you tested? If you were symptomatic, why were you walking around in the hospital with your pregnant wife and not observing home quarantine like the rest of PUIs?

Either sobrang kapal mo or sobrang pasaway.

Could be both.

— Sheng Datukon (@thecatbarked) March 25, 2020
I heard from a friend of mine that Sen. Koko Pimentel wandered MMC's delivery area knowing he's positive of COVID-19. He accompanied his wife cos she's gonna give birth. By not disclosing that he's positive, he placed everyone in the area in danger. #Halalan2022 #coronavirus

— mariel (@_ladymariel) March 25, 2020
So PUI Senator Koko Pimentel accompanied his wife to the Delivery Room last night because she was scheduled to give birth this morning. RITM called him that he tested positive for Covid-19. Sorry, he went to the delivery room KNOWING HE COULD HAVE COVID-19?

— Mai Dionisio (@mymai_d) March 25, 2020
By escaping his quarantine, Senator Koko Pimentel exposed 3 doctors, 3 nurses and possibly the whole hospital unit. In turn, they could have unwittingly infected their patients and family members and the chain of transmission could have went on.

Yes, stupidity kills.

— EMILIO (@13thFool) March 25, 2020
Just In: Koko Pimintel insists to be confined in Makati Med. However, the said hospital was full.

So tumawag si Koko kay Sec Duque. Ang magaling na Duque *hinarass* ang MMC para bigyan ng room si Koko.

<verified source>

— AltABSCBN (@AltABSCBN) March 25, 2020
Celebrities have also spoken up about the issue. Inquirer columnist Manuel Quezon III quoted MMC's statement acknowledging the strong language that the hospital used to express their frustration.
Unprecedented strong language in a private sector statement. https://t.co/SCMkJzBVJp

— Manuel L. Quezon III (@mlq3) March 25, 2020
Vance Larena also quoted MMC's statement with the words "Go to hell Koko Pimentel!"
https://twitter.com/vance_larena/status/1242772936269819905
It seemed like Kapamilya star Enchong Dee is speechless.
Koko Pimentel is …

— Enchong Dee (@enchongdee777) March 25, 2020
Agot Isidro pointed out that the senator is a lawmaker but broke the law himself and was trying to justify it.
Your privilege discriminated other people from taking the test. You knew you were at risk!

Sumusunod kami sa patakaran. Senador ka, kayo ang gumagawa ng mga patakaran.

At magpapaawa ka ngayon?
Wag kami, Koko. Wag ngayon. https://t.co/PK5Wn00CgJ

— Agot Isidro (@agot_isidro) March 25, 2020
Other personalities Tweeted about the issue.
Koko Pimentel's actions have disgraced the Senate, violated the government's own directives, and endangered other people's lives.

Such careless and arrogant behavior is more dangerous than any virus. I join calls for him to apologize and immediately resign.

— Gideon Lasco (@gideonlasco) March 25, 2020
Shame on you, Koko Pimentel! You put doctors and the sick in danger. A PUI not revealing his status was the reason a doctor died a few days ago. How can our senators be so callous, irresponsbible and self-centered? Disgusting!

We will never forget this.

— Kip Oebanda (@kipoebanda) March 25, 2020
Medical professionals also called out Pimentel on twitter
So you knew you were tested. You knew you were suppose to be in quarantine. But had the gall to expose everyone else in that hospital.

Politicians are so used to doing just whatever they want, VIP treatment noh? Calling out KOKO PIMENTEL for spreading the virus!!! #Halaan2022 https://t.co/l0LFfYnjGK

— Aya, MD (@ayabellsmd) March 25, 2020
Sharing the statement from our medical director on the incident involving Senator Koko Pimentel. We denounce what he did. pic.twitter.com/uIMVjkpmKW

— Dr. Gia Sison (@giasison) March 25, 2020
https://twitter.com/raymondnaguit/status/1242758388477378560
Pimentel has asked the public to understand his situation as his wife was about to give birth at that time.