Aparicio Mequi reveals that Hidilyn Diaz wants to be financed heavily for her training
Mequi says that Diaz wants her boyfriend to be her conditioning coach
The athlete is being bashed on social media
Athletes are starting to train as the Olympics get closer and closer. Hidilyn Diaz has one goal in mind, and that is to make history again by being the first ever Gold Medalist in the country.
However, she feels that she lacks the finances to get the highest level of training that is needed for her to do so.
On Monday, in her Instagram story, she asked if she could get sponsored privately for her training in the Tokyo Olympics.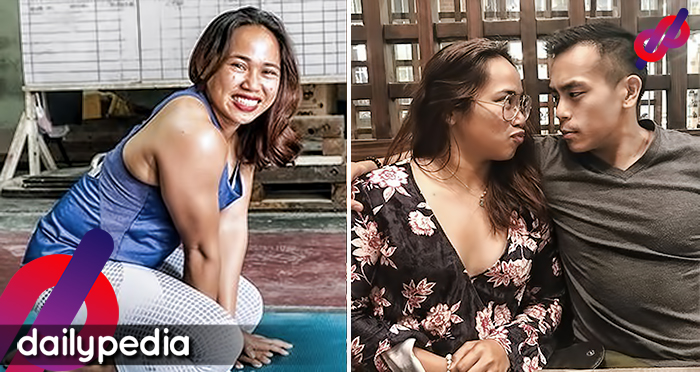 "Hirap na hirap na ako. Sa tingin niyo okay lang kaya, nahihiya kasi ako pero try ko kapalan ang mukha ko para sa minimithi kong pangarap para sa ating bansa na maiuwi ang gold medal sa Olympics."
Diaz will be competing in the World Weightlifting Championship and fans understand that this is not an easy task.
The Philippine Sports Commission responded and said that they have been supporting her financially, and as a matter of fact, she has one of the highest salaries in the country and that her wishes are usually granted.
Diaz has already received P4.5 million of training funds for her participation in Hainan and Guangxi.
Her coach is getting a handsome monthly salary and food allowance. Her NSA's request for funding for competitions was also approved.
She also received 3 million pesos after her Olympic feat, and that's just from the government incentives act.
A new weightlifting gym has just been built in the RMSC after she requested to see improvement in the old gym that she works out in.
Now she is getting bashed here and there on social media as former PSC chairman Aparicio Mequi revealed a lot about the athlete in a Facebook post.
He reveals that what Diaz really wants is for her boyfriend, who is from Guam, to be her coach with a specific salary, plus a condo just for them. She looks like she is asking for a lot.
https://www.instagram.com/p/Bfd8Er0gljL/?utm_source=ig_web_copy_link
"So, as I promised my colleague Jesus S. Matubis Jr, here are additional info re the boyfriend of Hidilyn. She wanted PSC to hire him as her strength and conditioning (S&C) coach with a salary of $1,500 and condo inclusive of utilities at $400 or a total of $1,900/month!" said Mequi.
Mequi added that if he really cared about Diaz, then he wouldn't be asking for too much.
This is one of the few times where Diaz's request was not granted.
Mequi hopes that Diaz won't use this as an excuse if she is not able to deliver during the competition.
People are still waiting for Diaz to answer these accusations.
"Demanding pala si Ate Gurl. I think her demands are over and beyond what she is entitled to. 'Yong tipong inabot mo na ang kamay mo, gusto ka pang lamunin ng buong-buo. Disgusting."
https://www.instagram.com/p/BdZhIumgbaJ/?utm_source=ig_web_copy_link
"ANO BA YAN DEMANDING! KALA NYA KUNG ANO NA XA KA IMPORTANTE SA BANSA? TRAINOR SEX CONDITIONER WITH PAY 💰 PA ANG GUSTO NG HEDELIN SA BF NYA ANO BA YAN INDAY?"
"conditioning coach!!WTF is a conditioning coach for?ek ek pepe conditioning!!!"
"Hingi tulong tapos mo batikosin si Duterte.kapal ng mukha mo.hidilyn.magsama kau ng Dilawan mo.kapal mo babaeta ka."
"Bronze lang pala nakuha ganun na xa ka demanding akala mo gold ang nakuha…dika mananalo kasi imbes magpalakas ka pinapa ghina ka bf mo ang trainer…OMG!"
Recently, Diaz met up with PSC Chairman William Ramirez and discussed her requests.
Ramirez released a statement saying,
"The government will continue to support her… We have pledged our support before and will continue to do so because we are focused on that Olympic gold as much as Hidilyn is."