Kenneth Manuel details the difficulties of being a law student and a teacher at the same time
He often finds himself exhausted
Time is a luxury he cannot afford
"Law school makes everyone rethink their intellectual capacity, and it made me doubt myself." Kenneth Manuel shared the struggles of being a law student and a teacher at the same time.
In his Facebook post, he shared what a typical day for him is like.
It was Monday and he found himself in his usual situation, waiting for buses and other forms of transportation just to get to his class.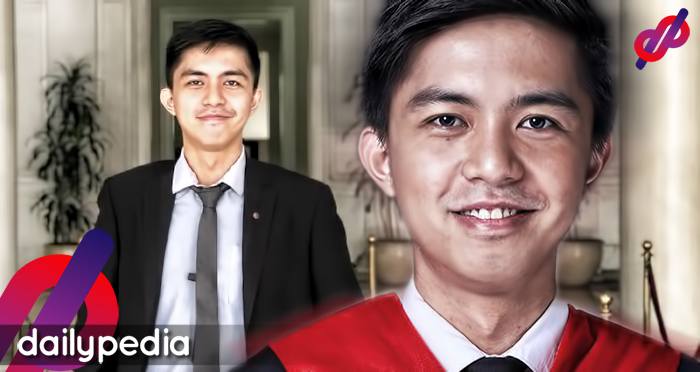 "All seats have already been occupied. Vans are likewise full. Buses are chased by commuters desperate for a ride to their homes. I am going to be late yet again for class"
Kenneth realized he was wrong when he thought that being a law student and a teacher was going to be a walk in the park.
He starts the day as a teacher and says that classes can start as early as 7 am. He usually eats a light meal with coffee to give him the energy to teach.
"I once went to a class without any sleep, and taught the entire hour with blurry vision."
After his teaching job, he immediately packs his things and runs just so he can catch a ride to school.
"After faculty meetings to attend, a few student consultations, a short chat with my co-professors, and after checking papers and recording scores, I hurriedly tidy my things up in the hopes that I can catch a ride to UST before I finally become late."
Kenneth comes in late, which isn't really a surprise, but he's sometimes lucky when the professor isn't around yet.
He comes in unprepared, having zero knowledge of the cases that were given beforehand. He says that he is constantly getting berated by his professors because of his lackluster performance.
"I have not read a single case, and I am simultaneously chasing the case syllabus as they get recited one-by-one. There are countless times where I bluffed my way through recitations – many ended up in disappointing recitation grades and episodes of humiliation."
He comes home late and exhausted. A cup of coffee is then consumed but is not enough to make him stay awake. He decides to forget about his law student responsibilities and focus more on what he will be discussing in his class.
"Most of the time, I prioritize browsing what I will teach for the next day. I can't come to class unprepared, and I owe it to my class to have knowledge of what I teach."
Being a teacher is actually a necessity for Kenneth.
"If I quit work, I may have plenty of time to study, but I'll be studying hungry and homeless."
He adds that teaching also plays a big part in his subpar performance as a law student.
"Instead of reading my own lessons for my own grades, I read my students' output for their grades."
Kenneth failed his scholarship, scored 29/100 on his finals, almost injured his wrist when he wrote 50 cases in one night. This had people wondering how he is able to balance things.
"The thing is they are not managed and balanced. Everything is rushed. Everything is chaotic. Everything was just about getting through."
He encourages his students not to quit, because the harder things get, the better you would feel after you have overcome those obstacles.
"The way up may not be the gentle slope that we have imagined it to be; it is a steep uphill climb along rugged terrain. But when we reach the peak, the view is breathtaking."
He could've quit, but quitting to him was never an option.
"The journey is not smooth nor is it pretty, but definitely, the journey is meaningful."
There were some good things that happened to Kenneth. He was active in debate sessions, he received an unexpected scholarship and received support from his colleagues.
"Today, in this another Friday afternoon, after thousands of students taught, after 198 units of teaching, after 169 units of law school, after 4 years, we're here, and we survived another day."
Kenneth graduated Cum Laude.
His post has nearly 10k likes.