Eddie Garcia tripped on a wire during his taping and fell face first
GMA claimed that the actor suffered a heart attack, but results say otherwise
Garcia is in a coma
Eddie Garcia was supposed to have suffered a heart attack and collapsed on the set of his upcoming show Rosang Agimat, but latest reports and CCTV footage say otherwise.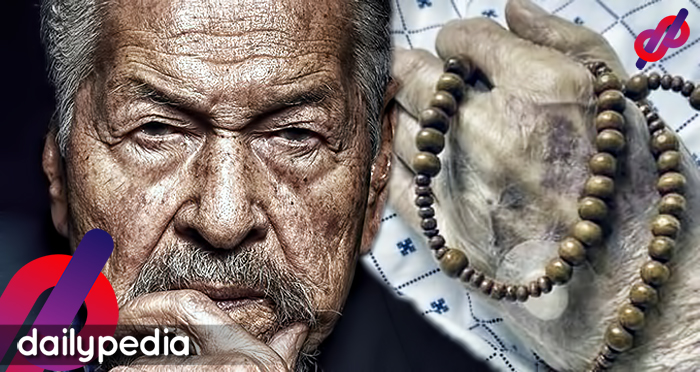 Writer Isidra Reyes shared the story on what really happened to the actor on her Facebook account.
She said that the reason why Eddie is still doing what he's doing is because he loves it, even at the age of 90.
"People have commented on why he is still working hard as an actor at the ripe age of ninety. Simple, it is something he loves to do."
Apparently, Garcia left his house at around 6:30 am, heading towards the filming of his latest teleserye. He was his usual self, ready to deliver and entertain his fans.
"For a man his age, he was physically fit and does not hesitate to accept roles with action scenes fit for actors less than half his age."
When he got to the set, GMA Network reported that Garcia suffered a heart attack, which led to him falling and hitting his head on the floor. But the truth is he tripped on a wire and hit his face hard on the street.
There are video footages of this, plus medical tests that were done prove that he does not have any problems with his heart or brain, so he couldn't have suffered a heart attack or stroke, which means the whole incident was entirely trauma-related.
"Video footages and the results of medical tests done on him indicate that he did not suffer a heart attack. He tripped on a wire and landed face-flat on the street, an unfortunate accident that was totally avoidable were it not for the crew's negligence."
Garcia's family also said that the set did not even have a single medic on standby, nor there was an available vehicle for emergency purposes.
Thirty minutes had to go by before the actor was transported to Mary Johnston hospital by taxi.
"GMA-7 had no available medic nor even a service vehicle to take Eddie immediately to the hospital and had to wait thirty precious minutes to get a taxi to bring him to the nearby Mary Johnston Hospital in Tondo."
Garcia is presently in a coma because his cervical spine suffered multiple injuries.
"What he suffered was a whiplash injury from the impact of his fall, severely fracturing his C-1 and C-2 cervical spine and injuring his brain stem, causing him to slip into a deep coma. He is being kept alive only by machines and medications."
Reyes said that it was hard to see Garcia in the state that he is in. She urges the people to pray for the actor's recovery and hopes that this will be avoided in future tapings.
"Let us continue praying for his recovery though prognosis by his doctors is not very encouraging. Let us trust in God's will, hope and pray that this unfortunate incident will not occur again in the future and those concerned take responsibility for their negligence."