Catriona Gray clarified that she is Miss Philippines and does feel like she's a Filipina.
She added that she doesn't blame Australia's excitement after she won the beauty pageant. 
There has been a debate about whether Catriona Gray should be considered as Miss Australia or Miss Philippines.
READ: 'An Australian won Miss Universe', Aussie media outlets report about Catriona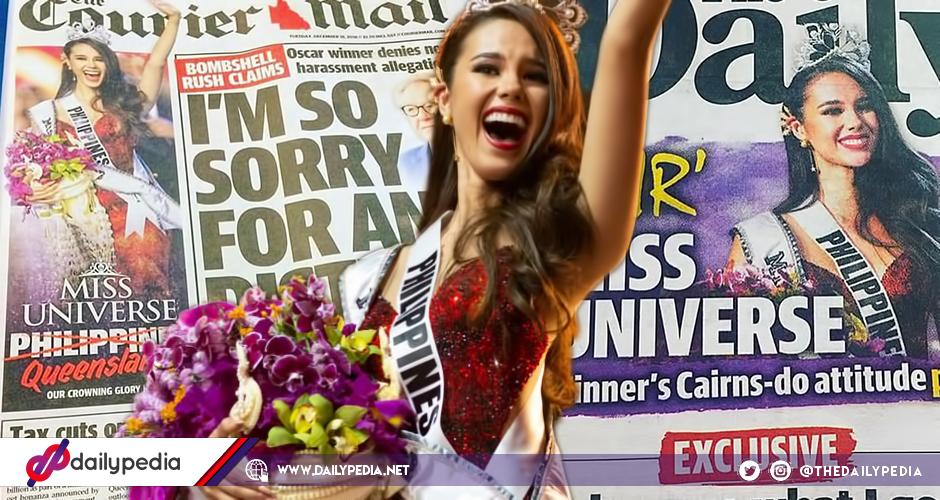 In an interview with the American show Build Series, she set the record straight as some Australians have been claiming her as their own after she won the Miss Universe 2018 beauty pageant.
https://www.instagram.com/p/Bsbgq6NAhIX/
"I am Miss Philippines," she stated.
"I really feel like I'm a Miss Philippines. I feel like a Filipina, a Filipino woman. It's just so happens that when I was growing up, I was very much of an Australian. And I think you can be both because I did grow up with those two sides of the world. I thought it was funny that there was this war, like, 'No, she's ours, she's practically Miss Australia.' But I am a Miss Philippines."
Despite the arguments, she added that she actually doesn't mind Australia's happiness upon her win.
"I can't blame them for being excited, from really feeling the high spirits of the season, too. So we'll let them have that."
READ: "Well done!" Miss World congratulates Miss Universe 2018 Catriona Gray
Miss Universe 2018 is currently in New York City, attending media interviews and appearing in several television shows in America.