Netizen calls the attention of people to report a gang rape that has allegedly happened to a dog in Palawan.
Peopel have been calling the attention of Philippine Animal Welfare Society (PAWS) to take action regarding the incident. 
A netizen has called for help of authorities as a dog was the subject for a gang rape in San Pedro, Puerto Princesa, Palawan.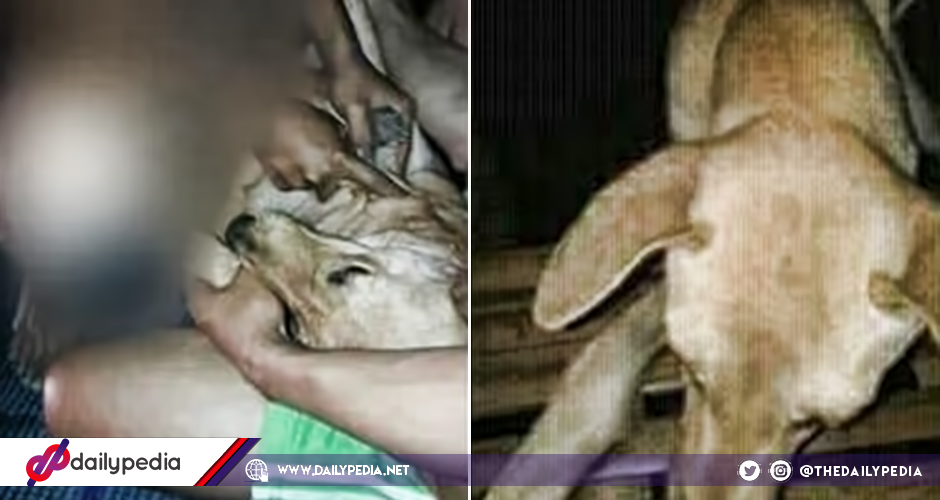 In a now-deleted Facebook post, Riesan Hermosa posted screenshots of a conversation between two Grindr users. Man with username raretrip was encouraging the other to take part in a gang rape.
Who was the subject? His dog.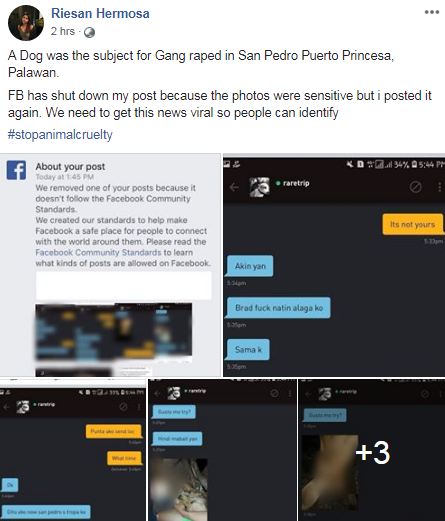 He then stated that there has been a lot of guys who had the chance to have an intercourse with his pet.
Adding to the horror of the mere thought of people sexually harassing the dog, he sent pictures of other men doing so.
Hermosa said that her Facebook post regarding the incident kept on getting deleted due to the sensitive photos which is why she chose to upload the screenshots on Twitter as well.
https://twitter.com/Riepunzel5/status/1082986460486131712
Netizens have reacted, saying how they are disgusted and horrified about the dog rape. Many of them has urged people to report it to the Philippine Animal Welfare Society (PAWS).
https://twitter.com/lordmeowmits/status/1083215356884176896
https://twitter.com/clariceromela/status/1083334612326084609
https://twitter.com/ddeongussi/status/1083320241076215808
Animal welfare advocate and PAWS spokesperson Heart Evangelista has also reacted to the viral tweet saying that she hopes that it is not real.
Whoever knows who this is message @PAWSPhilippines . I really hope this isn't real. https://t.co/km6SVjlP2P

— LoveMarie O. Escudero (@heart021485) January 10, 2019
PAWS has yet to release a statement regarding the matter.