A local artist sells his artwork on the streets to support his wife for dialysis
Molinos's post on social media helps him to find support and buy his painting
They are grateful for the love and support they received from the people
A netizen named Sal Molinos called out on social media to support a local artist named Larry Casinao from Baldoza, La Paz who paints and sells his paintings along the sidewalk of Jaro, Iloilo.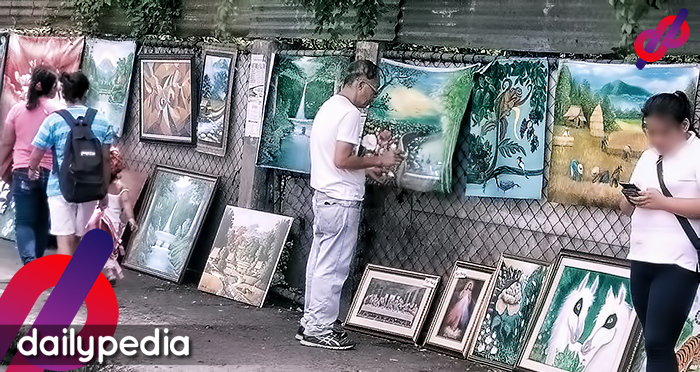 Seeing local artist without a proper venue to showcase their talents made him really sad.
https://twitter.com/salmolinos/status/1142689326980972544
Molinos said that he had a brief chat with Casinao and learned the reason the latter was selling his artworks on the street. Casinao was doing it to raise funds for his wife who is undergoing dialysis twice a week .
"I hope we could really help him by supporting his art because I had a small talk with him and he said that his wife is undergoing dialysis twice a week," Molinos wrote on Facebook.
In an interview with Molinos, he said that the police had reprimanded Casinao and was not allowed to display his artwork on the sidewalk. But with the help of Molinos's post on social media, Casinao has gained public attention and support.
Many are inquiring how to reach Casinao or where to find him. Even the StarStruck judge and artist Heart Evangelista Escudero asked how to find him via a Twitter post.
https://twitter.com/heart021485/status/1143526784786239490
Casinao and Molinos are very grateful for the positive response that the former has received from netizens.