Australian media outlets have reported about Catriona Gray's Miss Universe win.
Gray was born and raised in Queensland, Australia.
Aside from the Philippines, the impact of Catriona Gray's Miss Universe 2018 win has reached a wider range even to her first roots.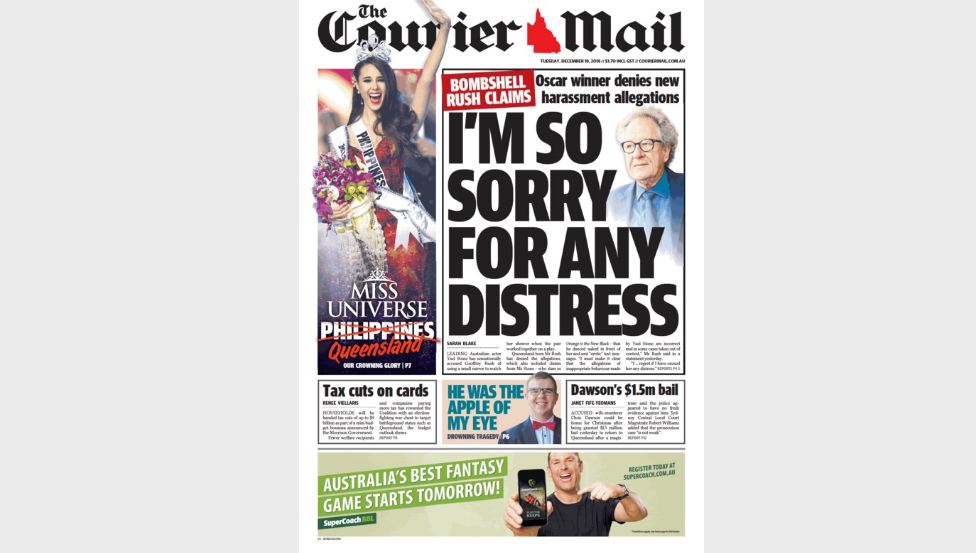 The media outlets from Australia have taken pride in Gray's achievement as well as she got included in the front page of The Courier Mail.
The words "Miss Universe Philippines" is written and underneath the photo of the beauty queen but they have crossed out the country's name and put in "Queensland", where she was born and raised.
A radio station has also posted about the win on Monday, December 18. Hit published an article with the title: "An Australian Girl Just Won Miss Universe But She Wasn't Miss Australia."
https://www.instagram.com/p/BrfYbK5gb0D/
It included her background of her being born in the country and transfer to Manila to become a model.
"So while she is most definitely Filipino, she's also Australian!"
Grey's influence is really undeniable as she has two nations proud of her feat.