Kris Aquino receives words of encouragement from friends and celebrities amidst word war with assistant secretary Mocha Uson.
Friends and colleagues of the actress didn't fail to leave comments on her Instagram page, encouraging her to remain strong. 
The Queen of All Media Kris Aquino didn't fail to receive words of support and encouragement from celebrities while she tries to protect her parent's dignity against Mocha Uson.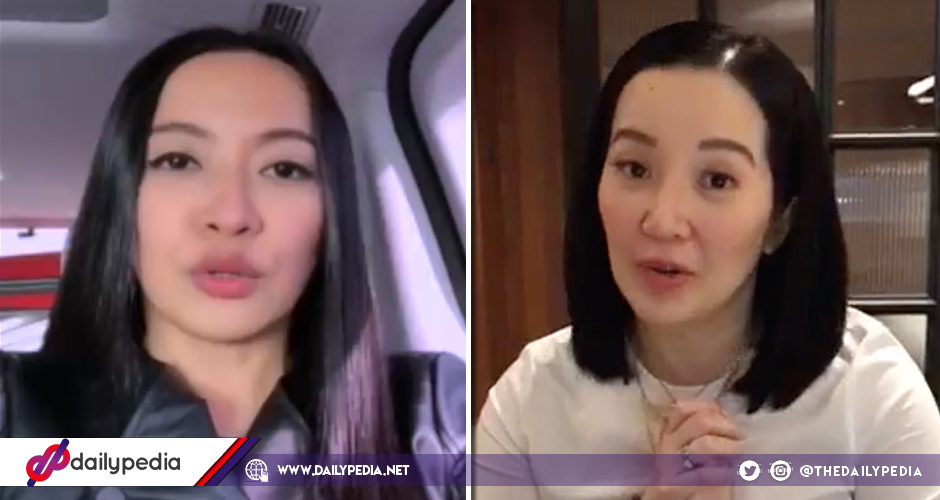 As soon as the whole debate started, media personalities expressed their words of strength to the actress' Instagram post of disappointment towards the whole situation involving her parents, especially her father, the late Senator Benigno Aquino Jr.

"Ganda hindi natutulog nag Dios nakikita nya lahat yan. @krisaquino hintay lang!!!!!"

"Haaaay.. pagdadasal ko sha! Kapit lang gorge! Labyu! @krisaquino"

"I'll pray for you ninang. #Hugs"

"Always here. Laban."

"Slay!"

"Support @krisaquino"

"Hang in there"

"You have our 100% support!"

"love you ate, stay strong"

"We love you Ate @krisaquino"

"God bless you mareng @krisaquino"

"Love you Ate @krisaquino! Praying for you and your family!"

The beef between Mocha Uson and Kris Aquino started when Uson posted a comparison video of Pres. Duterte kissing an OFW in Korea and a video of women kissing former Senator Benigno Aquino Jr. on the plane prior to his death when he landed in Manila.