Kris Aquino's interview that was interrupted by an earthquake had gone viral
She was very much concerned with her sons who stayed at home
She felt dizzy as the earthquake continued shaking, which made her feel vertigo
An earthquake shocked the people in Manila, and so with actress and TV host Kris Aquino who was in the middle of an interview, that has now gone viral online.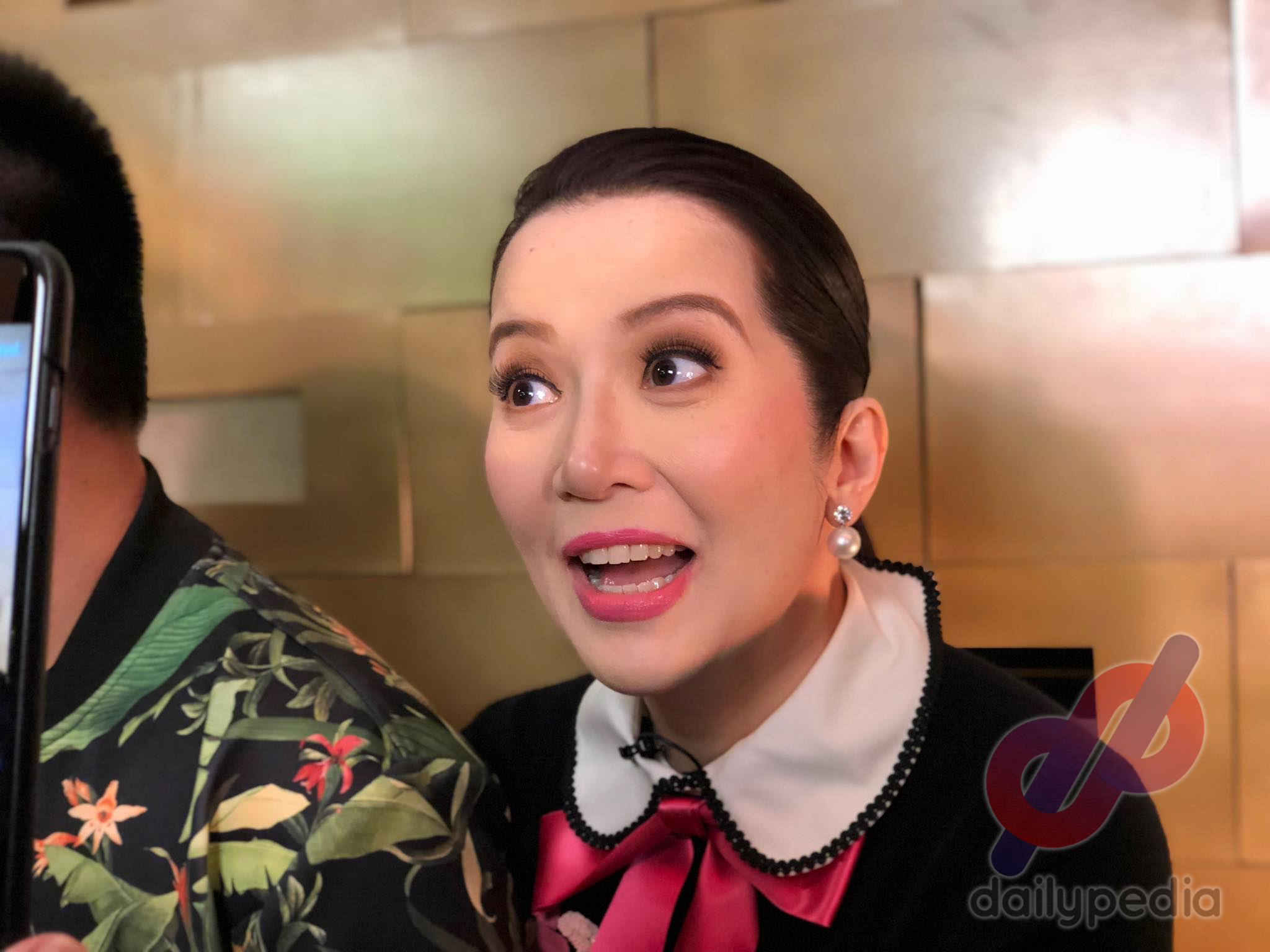 Aquino's sons, Joshua and Bimby, stayed at home in Quezon City when the earthquake happened. As a mother, her first reaction was to check on her children, as she noted that their house's location is near a faultline.
Netizens react
https://twitter.com/virgiliomanuelj/status/1121644177819758596
https://twitter.com/eunkwangee/status/1121694010068721664
https://twitter.com/jiro_pena/status/1120510779906826242
As seen on the uploaded YouTube video during her interview with showbiz journalist Leo Bukas, as the light flickered because of the earthquake, Aquino immediately said "Umuwi na tayo. I want to go home. My sons!"
With all her concern toward her sons, he asked the staff to call their home. Aquino managed to stay calm and joked about her luxurious bags collection.
"It's the end of the world na, I'm telling you. Buti na lang binili ko lahat ng Chanel na gusto ko bilhin. Buwisit, ang laki pa ng tax na binayaran ko!" she said.
The actress felt dizzy as the shaking continued and asked for her oral medication as said she felt "vertigo."
"Utang na loob, mahihimatay yata ako. Ang pangit nito. At iyon na ang kuwento niyo — ni-rush sa ospital dahil nahilo. Ang chaka!" she said.
Aquino's interview was to discuss her personal issues which include her health condition, political stance, and future projects.