After Kris Aquino warned of her intention to take legal action against fake ads spreading online, claiming that she endorses a mixed nuts product that can cure serious illnesses like cancer, obesity, and diabetes, Dr. Willie Ong has issued a statement.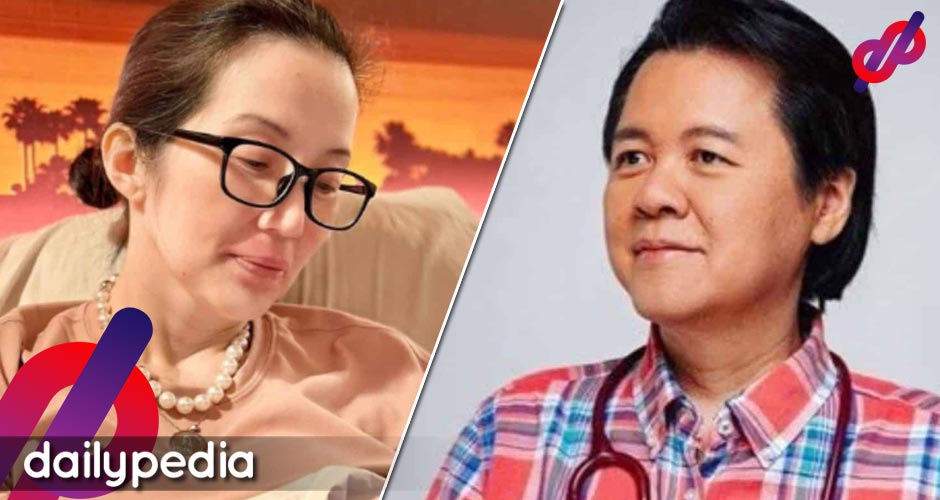 Ong clarified that he is not endorsing these products and that he too has fallen prey to false advertisements. He suggested that Kris Aquino may have been deceived as well.
"These are all obviously fake ads and scammer pages. And Ms. Kris Aquino and her lawyers may have been misled by these fake ads which are not mine po. I do not own nor endorse these products. Please be careful po," Ong wrote on Facebook.
The well-known online physician, who ran as a Vice Presidential candidate in the past alongside former presidential aspirant Francisco "Isko Moreno" Domagoso, clarified that he solely supports one product.
He emphasized, "Wala po ako ine endorse na kahit anong produkto except for one which is Birch Tree Advance, which is a charity advocacy for seniors. All the rest including Mixed Nuts are fake po."
He also cautioned his followers to exercise caution when choosing which Facebook pages to follow. He stated that he had just one official Facebook account with a blue checkmark, which confirms its authenticity.
"I am not the endorser or the owner of these fake FB pages using my name. Fake ads are a worldwide problem [for] influencers. I and many other influencers are the victims here. My official page has a blue verified checkmark named Doc Willie Ong with 17 million followers. All FB pages with only a few followers using my name are fake pages po," he said.
Although Ong acknowledged that there is a limit to what he can do to prevent individuals from being deceived, he revealed that he has already reported fraudulent activities to Facebook.
"I have no control [over] what fake pictures they post. I have reported this to FB for the past 5 years with little success since the scammers just keep making new FB accounts. This is a problem [for] many influencers," he said.
Furthermore, Ong requested to be exonerated from allegations leveled against him to protect his reputation.
"I hope you can clarify this so as not to harm my reputation."
In response to lawyer Enrique V. Dela Cruz Jr. of Divina Law Office on Instagram, Aquino, who is currently receiving medical care in the United States for her autoimmune disorders, criticized the fake ads, stating that she has never been diagnosed with cancer and, in reality, has an allergy to particular kinds of nuts.
Aquino shared, "Atty. Ricky, I hope the post about me & this 'miracle' whatever food has been taken down because sobrang hindi totoo. Until now I'm unable to really eat food, it's still milk and more milk for me… NEVER ako na diagnose as having cancer. And most of the nuts shown in the pictures I am ALLERGIC to!"
"We are working on it, Ma'am. We already sent a demand letter for them to take it down/delete the posts. We will keep you posted," Dela Cruz replied.
According to the letter published on INQUIRER.net, the fake advertisements were circulated on unverified and unauthorized pages of media figures, including Drs. Willie and Liza Ong.
The acress' legal team has asked the doctors to delete the ads from their Facebook page and other social media sites. They also cautioned them not to use her name and image in forthcoming publications.
"Ms. Kris Aquino is an actress, endorser, and producer, who has been active in the Philippine show business industry for over three decades. Her name and image is a brand in itself which is protected by our laws from unauthorized use or misappropriation," the letter said.
"Thus, we hereby demand that you CEASE and DESIST from using the name and image of Ms. Kris Aquino in any of your social media posts. We further demand that you remove all the above-mentioned posts and other similar posts from your Facebook page or other social media platforms five (5) days from your receipt of this letter. Otherwise, we shall be constrained to file the necessary legal action against you to fully protect our client's interest. We trust that you shall give this matter your immediate attention," it added.
Since June of the previous year, the 52-year-old performer has received medical care for her autoimmune disorders in California. The actress was diagnosed with chronic spontaneous urticaria, autoimmune thyroiditis, and late stage 3 of Churg Strauss Syndrome. This is characterized by blood vessel inflammation. She announced in February 2022 that she had been declared free of cancer, diabetes, and liver and kidney illnesses.