An old clip from 2014's "The Buzz" featuring local celebrities Kris Aquino and Toni Gonzaga discussing extramarital affairs has been widely discussed online.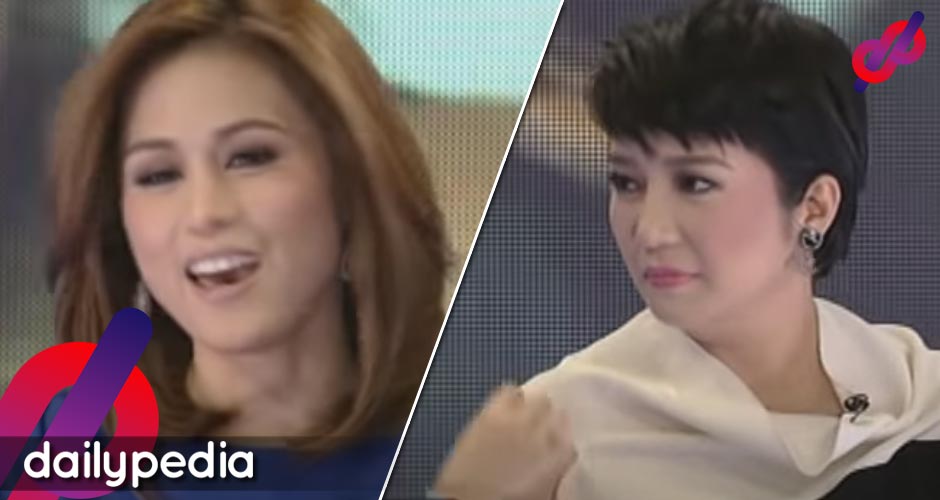 Host Boy Abunda asked if they would physically harm their husbands if they cheated. Aquino told him she would lash out at her husband, while Gonzaga who was not married at that time disagreed, saying the husband was not the only one at fault.
"Ang pangangaliwa ng lalaki ay dahil sa babae (mistress). Hindi dahil sa asawa, dahil doon sa babaeng na-involve kasi kahit anong push ng lalaki kapag hindi in-enentertain ng babae walang mangyayari 'di ba," Gonzaga said.
"But it's the lalaki na may commitment sa'yo. So ikaw yung na-betray," Aquino argued.
"Pero ang mga lalaki kasi 'di ba, ano sila talaga, babaero by nature," Gonzaga rebutted.
Kris Aquino being the QUEEN THAT SHE IS.

ALSO, Listen how problematic Toni Gonzaga is. Kaya pala si Erich sinugod ni girl, hindi si Direk Paul. Lol. pic.twitter.com/nBPSiRt83J

— Dazurv (@TalentShook) January 23, 2023
Gonzaga's stance on extramarital affairs has caused controversy among online users, who see it as having a sexist tone. Some have also criticized it for appearing to condone domestic abuse and violence against women.
"Ang mga lalaki babaero by nature" so kasalanan lagi ng babae?

This mindset only condones domestic abuse & gender-based violence. Arguing that men do things because of "their nature" absolves them of responsibility for the suffering they cause while blaming women in the process. https://t.co/RG7Rmhgg5C

— Ash Presto 💜 (@sosyolohija) January 25, 2023
Toni looking at the audience for approval and support while queen Kris is disagreeing to her face. Full eye contact. Miss Toni you have no power here. https://t.co/RaixQpT7HR

— Iris (@irisvicencio) January 26, 2023
I've lost all respect for Kris after that "ipapapatäy ka ng pamilya ko" phone call BUT I agree w/ her here
Napaka toxic ng values ni Toni Gonzaga.
She's implying that it's inherent for men to cheat so WHEN they do they shouldn't be chastised but the other woman must be condemend! https://t.co/d5pL1hcoxH

— IAmIntrovert_mj (@n4n4daim3) January 24, 2023
Toni is not looking to Kris while talking. So disrespectful. Naghihingi ng sympathy sa audience.

— Rebecca (@loverebeccatw) January 24, 2023
Kadiri yung logic ni Toni. Kris, as flawed as she is, is intelligent and has some sense to her! https://t.co/aIP4cMTd6r

— ⚖️ Student #CaguiWow #GetThatBar2022 (@Hype_Writes) January 26, 2023
Kris Aquino being the QUEES that she is and Toni Gonzaga being the trash that she aspires to be. https://t.co/mLxadl7MdK

— Hilichurl (@Pandachurl) January 24, 2023
Ga-munggo yung utak ni Toni compare kay Kris. Toni talks ka pa jan. https://t.co/tKDrns0b31

— NAT (@jnsnatt) January 24, 2023
Meanwhile, some social media users agreed with Aquino, who stated that the husband had made a commitment to be loyal to his wife.
As of this writing, the video had 7.6 million views, 611 comments, 13,300 retweets, and over 37,600 likes on Twitter.