Janno Gibbs blasted a netizen who said Kris Aquino deserves the situation she is in today.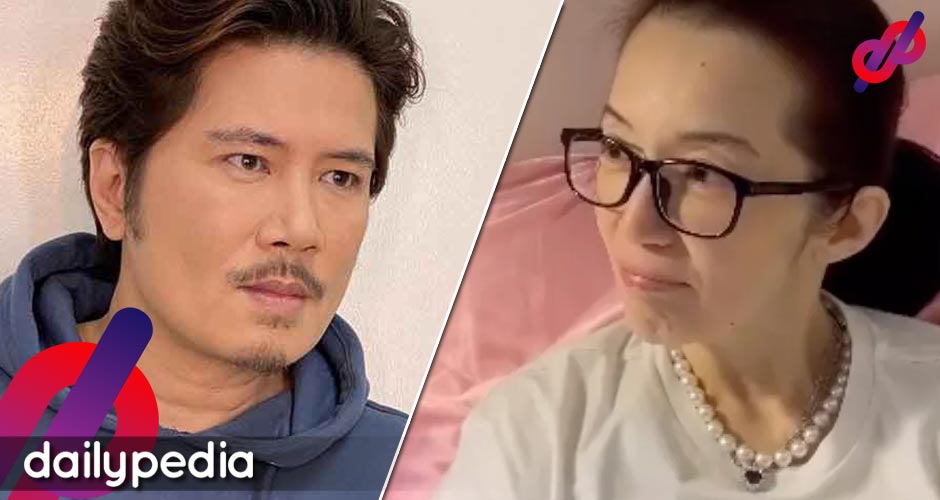 The basher, which Gibbs said is a lawyer, suggested that the Aquino family suffers from a curse.
"Pure evil. How can @facebook allow this account to continue doing this," Gibbs wrote.
"To suggest that Kris Aquino is sick as a family curse and seemingly deserves it is just Pure Evil. No other words to describe," he added.
One of the posts includes a juxtaposition of the Marcos family and the Aquino family.
The actress is currently facing life-threatening conditions which have really altered her once-coveted physical appearance.
The basher also went after Gibbs' remarks on the middle class' apparent suffering.
"And the language. This coming from a lawyer. Is this the Filipino today?" Gibbs furthered.
Also, recently, Gibbs exchanged with another netizen who tried to lecture him on the Train Law. The netizen said the middle class benefits the most from the said law.
"@jannolategibbs Fyi, the Train Law basically benefited those who are middle class earners, and whether or not a person have a job, rich or poor. We all pay taxes in the form of e-vat. And the Train Law dictates as well that the rich pay more. Let's not be sooo emotional that we fail to think rationally. If we really love our country we cooperate with whoever is in the government. Election is over. The sitting authorities will do their part. And let's do ours."
View this post on Instagram
Gibbs then responded, saying: "You're so passionate overpaying taxes. You've commented like 3 times. It seems you're happy paying your taxes. Of course, I pay my taxes. I know it's our obligation. The big companies have tax cuts. They have ways to fix their numbers. Our new president even failed to declare 4 years of his personal taxes. What makes paying taxes even more painful is seeing where all our hard-earned money goes. Are you seriously ignorant of all the corruption going on in the gov't?"
During the campaign period, Gibbs came out with videos critical of incumbent president Bongbong Marcos, making him a target of the dictator's son's supporters and trolls.