Netizens react to heated word war between the daughter of former Senator Ninoy Aquino and Assistant Secretary Mocha Uson
Twitter users use humor to express their support to Kris Aquino with the hashtag #LabanKris
The word war between host and actress Kris Aquino and Assistant Secretary Mocha Uson is one of the hottest topics these days.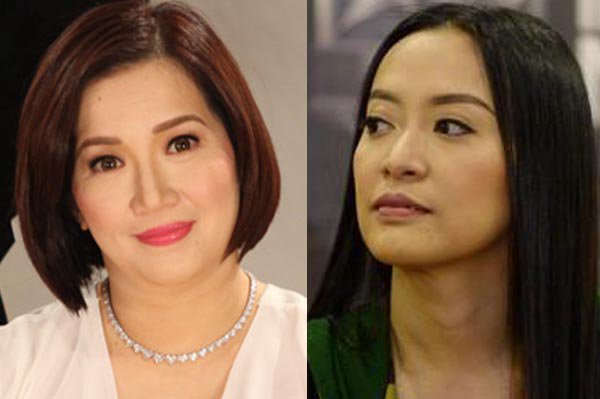 It all started with the issue of President Rodrigo Duterte kissing an OFW on the lips. In defense to the criticisms, Uson posted a video of a comparison between the current president's situation and the former Senator Benigno Aquino Jr.'s situation at a plane before he died.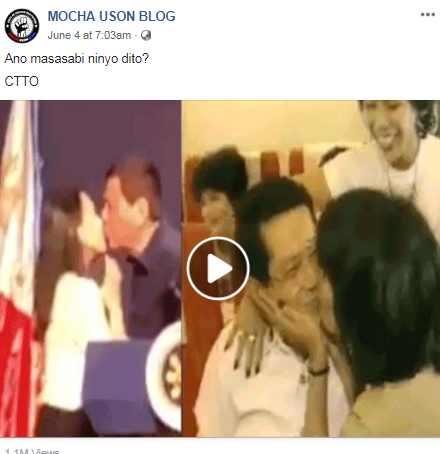 The debate got even more heated as Kris Aquino expressed her hurt and disappointment regarding Uson's decision to include her late father to the situation.
Netizens cannot help but to react to all the happenings, some did not agree with Kris Aquino's defense, while others urged her to fight for the dignity of her parents.
Kris' supporters continuously tweeted the hashtag #LabanKris to express their agreement to the actress' message and sentiments.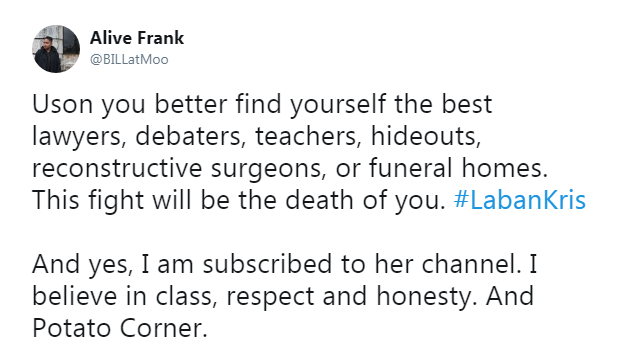 "Uson you better find yourself the best lawyers, debaters, teachers, hideouts, reconstructive surgeons, or funeral homes. This fight will be the death of you.

#LabanKris And yes, I am subscribed to her channel. I believe in class, respect and honesty. And Potato Corner."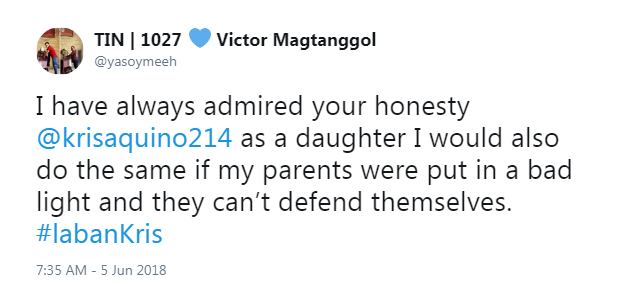 "I have always admired your honesty @krisaquino214 as a daughter I would also do the same if my parents were put in a bad light and they can't defend themselves. #labanKris"
Netizens also poked fun at the situation and tweeted humorous content to make the situation a little bit lighter.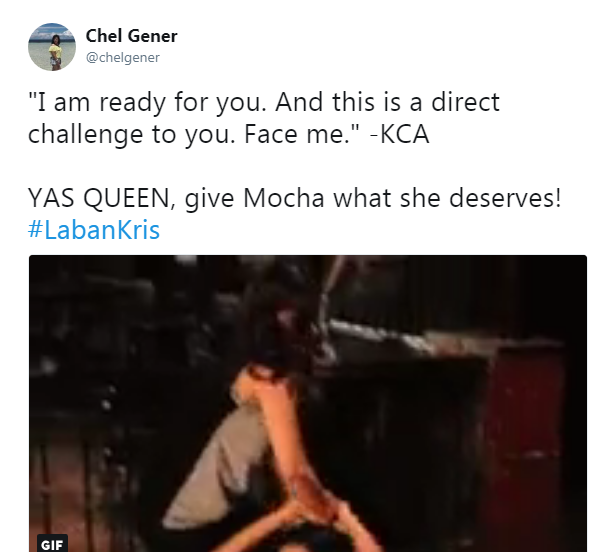 "I am ready for you. And this is a direct challenge to you. Face me. – KCA

YAS QUEEN, give Mocha what she deserves! #LabanKris"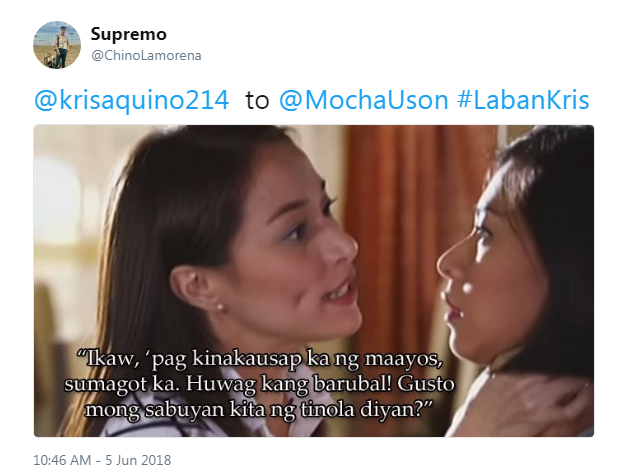 "@krisaquino214 to @MochaUson #LabanKris"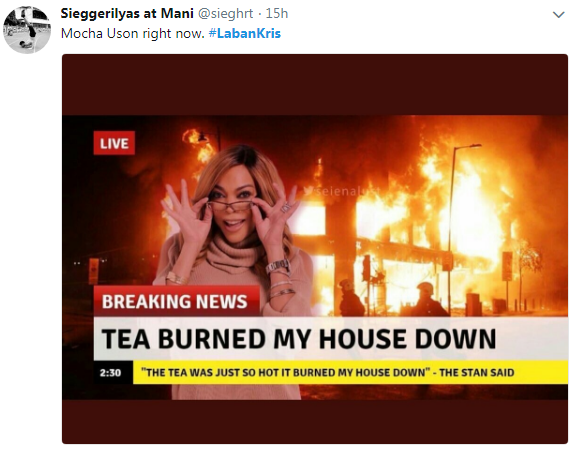 "Mocha Uson right now. #LabanKris"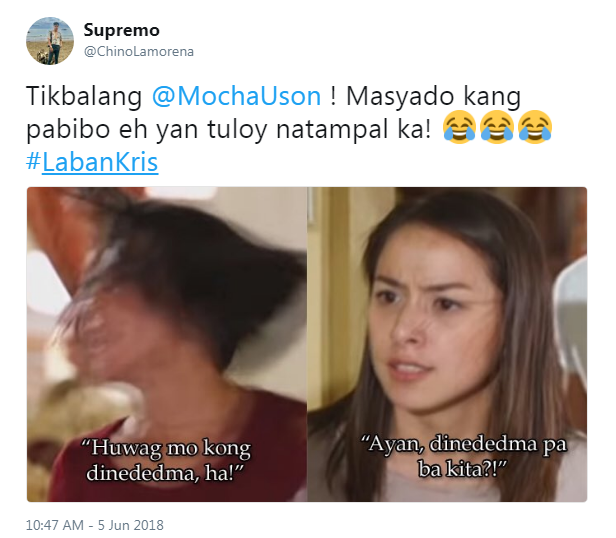 "Tikbalang @MochaUson! Masyado kang pabibo eh yan tuloy natampal ka! #LabanKris"