Actress Agot Isidro reacts to Duterte's orders to arrest the loiterers and Bongbong's plans on becoming the country's next president
The PNP has arrested 2,981 'tambays' in the span of five days
After President Rodrigo Duterte's orders to arrest the 'tambays' or loiterers in order make the streets safer for the public, the police have then taken almost 3,000 people in Metro Manila these past five days.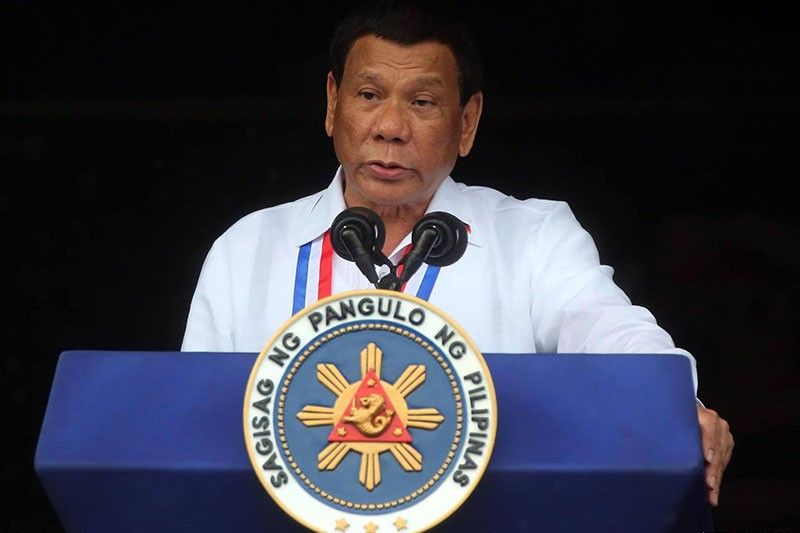 PNP Chief Director General Oscar D. Albayalde stated that the NCR Police Office arrested a total of  2,981 people from June 13 to 18.
944 of those were arrested for violating curfew hours, 653 for drinking in public, 651 for going half-naked; 456 for smoking in public, 138 for traffic violation, and 139 for various offenses like littering, late-night karaoke and urinating in public.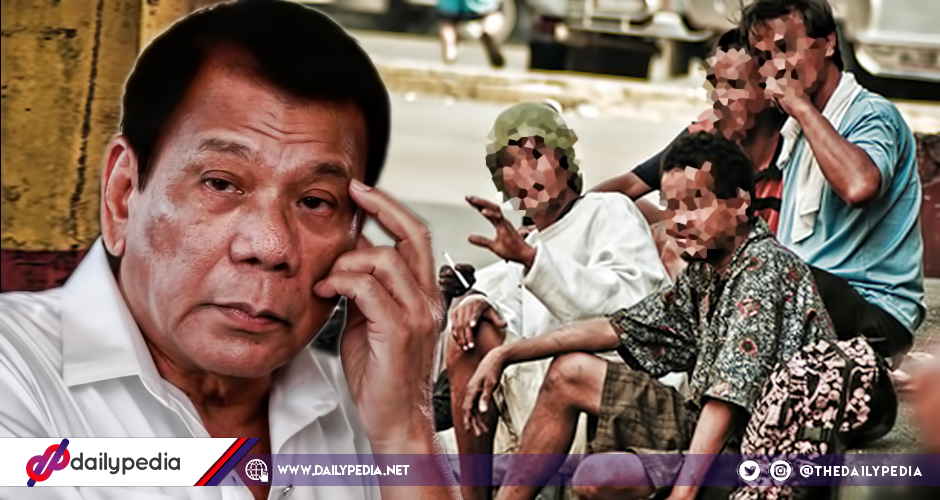 302 people were picked-up in Quezon City alone. 114 of them were picked up by the Talipapa Police Station, 13 are minors who was out in the streets in spite of the city's "discipline hours", and packets of shabu and drug paraphernalia were taken from ten of the arrested citizens.
Actress Agot Isidro has reacted to the arrests made at the city implying that it looks like the start of Martial Law.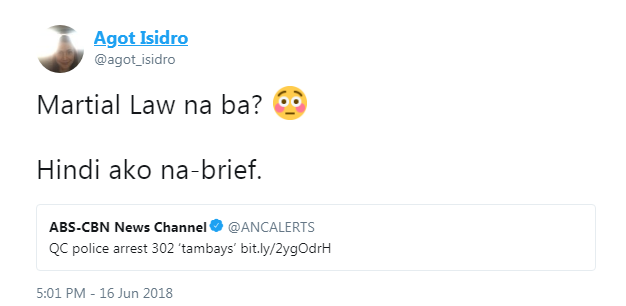 "Martial Law na ba?

Hindi ako na-brief."
The actress also reacted to the news regarding Ferdinand "Bongbong" Marcos Jr.'s plans to run for the presidency in the next elections.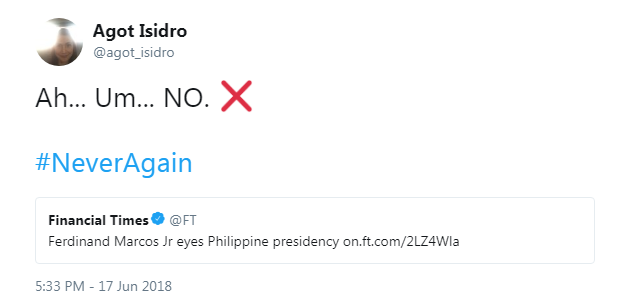 "Ah… Um… NO.

#NeverAgain"
Marcos stated that his career is in politics and with that, he aspires to be in a high stature as he can achieve in his chosen field – which is politics.
He also shared that he plans on building a "more egalitarian system of government, of administration" for the Philippines.