Two men get arrested for being mistaken as loiterers by local police in Guadalupe Nuevo
On June 13, President Rodrigo Duterte stated that 'tambays' that refuse to go home will be arrested and taken to the police station
Last June 17, a Facebook user named Matt Dimaranan posted about how they were taken to prison after being mistaken as 'tambays'.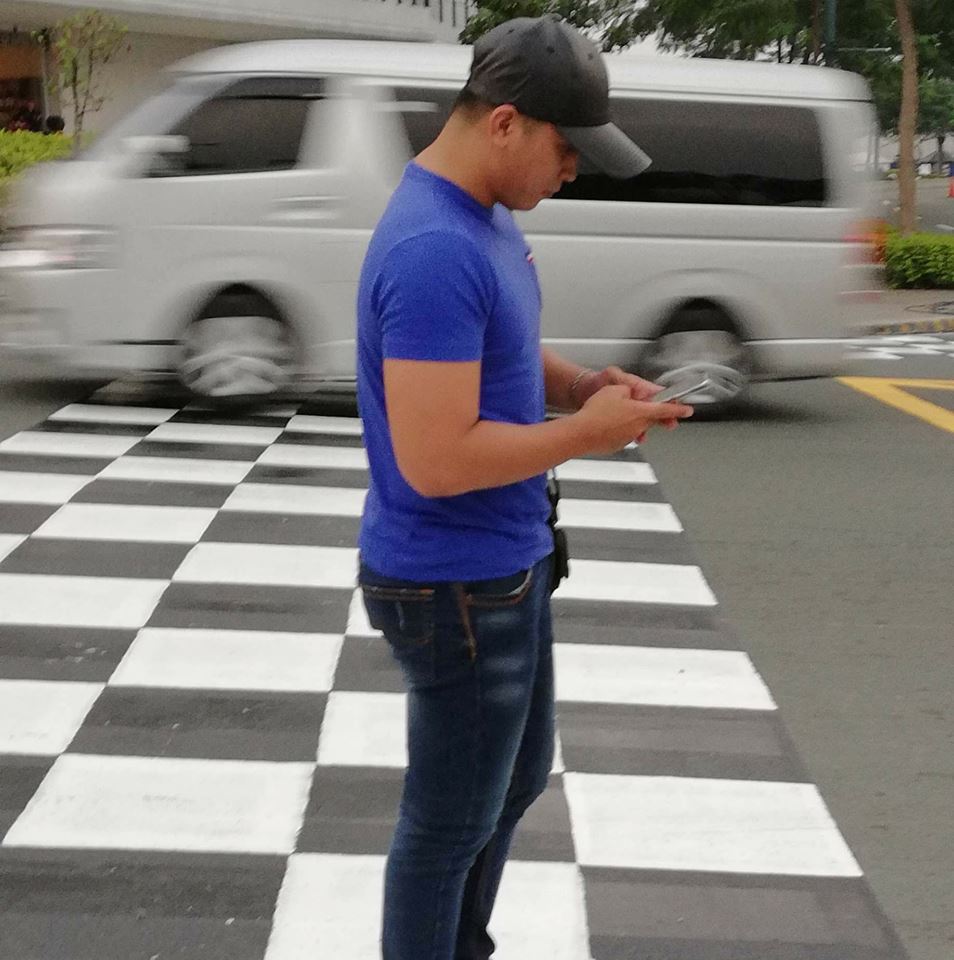 At his post, Nanaramid said that he and his partner was waiting for a friend at Makati when the police arrived and arrested the drinking men in front of them.
The paid no attention and continued playing mobile games when the same policemen went to them and asked them to go to the police car as they will be asked a few questions at the prison. They followed the orders as they know that they didn't do anything wrong.
After arriving at the Guadalupe Nuevo Station 7, they were kept in a cell and that's when they got a bit anxious. One of their friends, who is a law student, arrived and started asking questions to the police as to why the partners are being held in the prison.
The questions were not entertained by the policemen and said that they'll have to wait for the Major. They suddenly asked "don't you watch the television?" as they showed a clip regarding President Rodrigo Duterte's "Anti-Tambay" movement.
The police then muttered "basta sabi ng pangulo, batas agad yun."
It was between 2AM – 3AM when they proved that they were innocent and got out of the police station.
Nanaramid stated that he doesn't know what's wrong with waiting for someone outside the house and he hopes that the police have clear measurements of what a "tambay" that's worth arresting is.
See his full post below: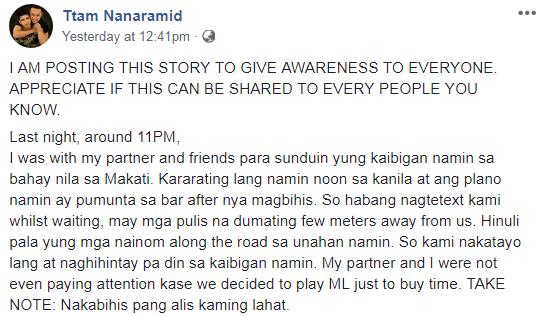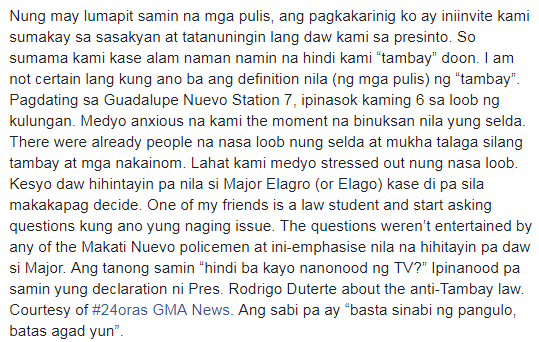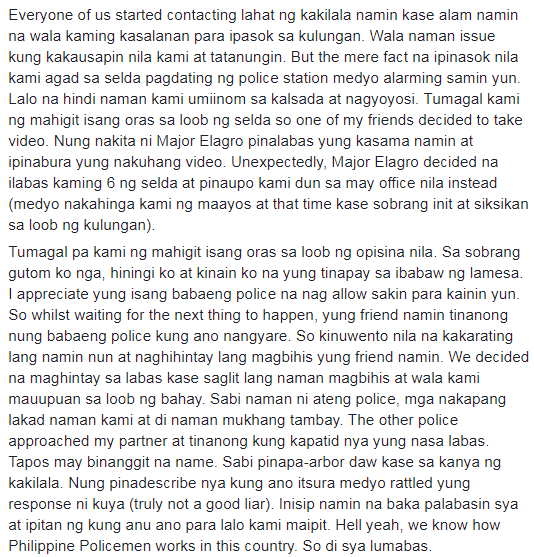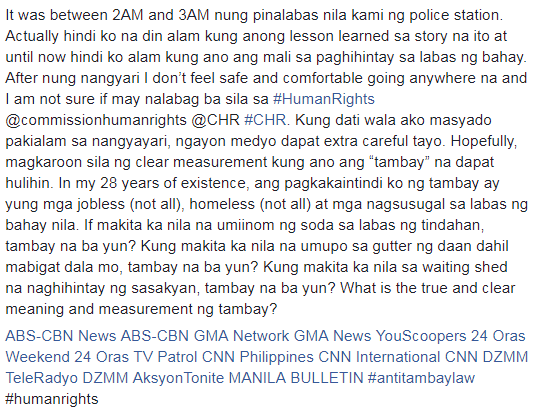 Police admission
In an article published by GMA News Online, Makati City police chief Senior Superintendent Rogelio Simon confirmed that a group of six people who were waiting outside their friend's home were mistaken as "tambays" (loiterers) but they also denied that the people were "detained," saying that they were just "invited courteously" to the Police Community Precinct 7 in Guadalupe Nuevo.
Simon clarified, "Hindi naman actually na-detain 'yon eh..Pero gayunpaman ang ginawa ko as initial action taken is ni-relieve ko siya don in-assign ko muna dito sa headquarters and I directed the pre-charge na mag-conduct ng investigation kung meron siyang nalabag doon sa ginawa niya."