There appears to be a huge difference between presidential aspirants Vice President Leni Robredo and dictator's son Ferdinand "Bongbong" Marcos Jr.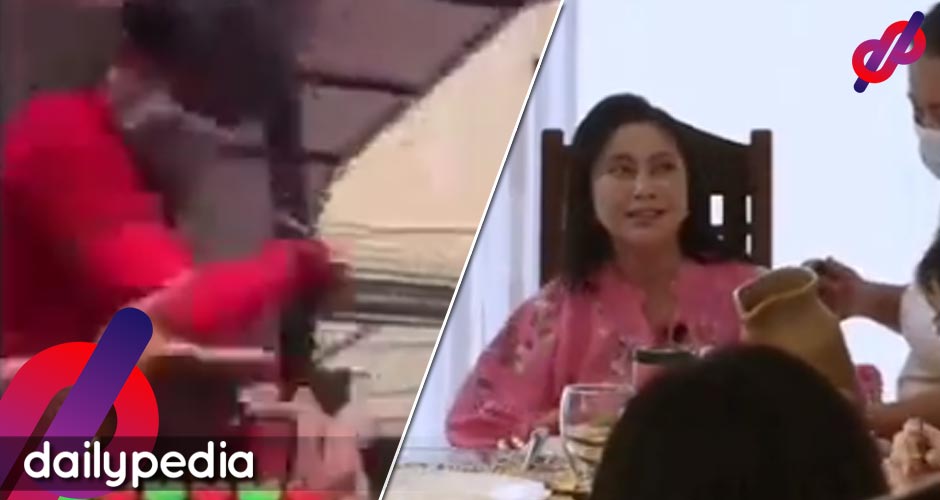 Robredo's critics may bank on her alleged cluelessness about whatever her responsibilities are, but they can never say she once looked repulsed while interacting with supporters.
A quick look at the "Pink" caravans shows Robredo making contact with the crowd, whether hugs or handshakes. In addition, the people can feel the genuineness oozing from her.
https://twitter.com/PinoyAkoBlog/status/1495589568279887873?s=20&t=KAveVEzLx4gRnB6vA8u-qA
Unfortunately, the same cannot be said about Marcos, who has constantly proven that he doesn't appreciate his supporters enough.
A recent video shows the dictator's son pulling his arm away from a supporter, lightly grabbing his right wrist. People said he was disgusted and bothered.
https://www.tiktok.com/@grt1506/video/7066308613282729242
The footage only proves that Robredo has more love for the people than Marcos could ever dream of having. Then came the indisputable comparisons on social media.
When it comes to blue-collared workers, Marcos has little to no respect.
Kayo na humusga!

Kung kay VP Leni ka Heart & RT
Kung kay LBM ka nood ka lang tignan mo ugali niya! pic.twitter.com/22vL7LxTgf

— Joketerte (@joketerte30) February 17, 2022
Robredo, meanwhile, goes out of her way to acknowledge the little people.
Actual anecdote: when we were working on the museum dedicated to his late husband, we had lunch at this nice place in Naga. I happened to sit in front of her. Sabi niya, "Try mo yang dinuguan. Paborito yan ng asawa ko."

It's those small things that reveal people's character. https://t.co/xR0xXbrPh3

— Eufy Fight! #MABUHAYangFrontliners (@eufems) February 18, 2022
wala akong ibang masabi kundi sana maging makatao lang ang lahat. kayo na lang humusga.

(c) Mr. Reyes and @DapatSiLeni pic.twitter.com/MLSArnTvuq

— jerome. (@jeromepxblete) February 19, 2022
Marcos grew up rich, explaining his behavior towards the working class and the indigent.
How many times na pinandirihan nya ang masa? Hindi talaga kayang bilhin ng nakaw na pera ang GMRC. pic.twitter.com/bQI8qKaugA

— AltGMA🌈 (@KafosoMo) February 19, 2022
In a previous caravan, Marcos did the same thing.
Marcos Jr nyo diring diri nung nahawakan kamay nya pic.twitter.com/drFeCQ5R6u

— ricci #LeniKiko2022 (@ricci_richy) February 19, 2022
Marcos supporters are equally as disgusting as their idol, voters said.
Nandiri si Marcos sa supporters
Pero, hindi ba nakakadiri din ang maging supporter niya? https://t.co/kf7E6NH19N

— Pari Koy (@pads_nosi) February 19, 2022
His recent actions contradict his "Dealing with the public is a chore" remark.
"Dealing with the public is a chore." #yuck https://t.co/9SkVzAEnYN

— Mona Magno-Veluz (@mightymagulang) February 19, 2022
His camp shared a photo of him with a gauze wrapped around his left wrist, but it was his right that a supporter grabbed onto.
May sugat daw?? pero bakit parang diring-diri? #MarcosMagnanakaw pic.twitter.com/2CQ87oCv3s

— Roque Rox Santos (@roxsantos) February 19, 2022
Marcos is also unwilling even just to shake hands with his supporters.
Ayaw pahawak ng kamay? Sabagay may covid. Sana kumaway ka na lang kung parang diring diri ka lang din naman pic.twitter.com/nerNJSF8CS

— ricci #LeniKiko2022 (@ricci_richy) February 19, 2022
Robredo is slowly creeping up in the surveys, but Marcos remains the favorite to win it all.