The "kakampinks" were quick to cancel the rock band Silent Sanctuary after it indirectly invited people to attend its concert dedicated to the UniTeam.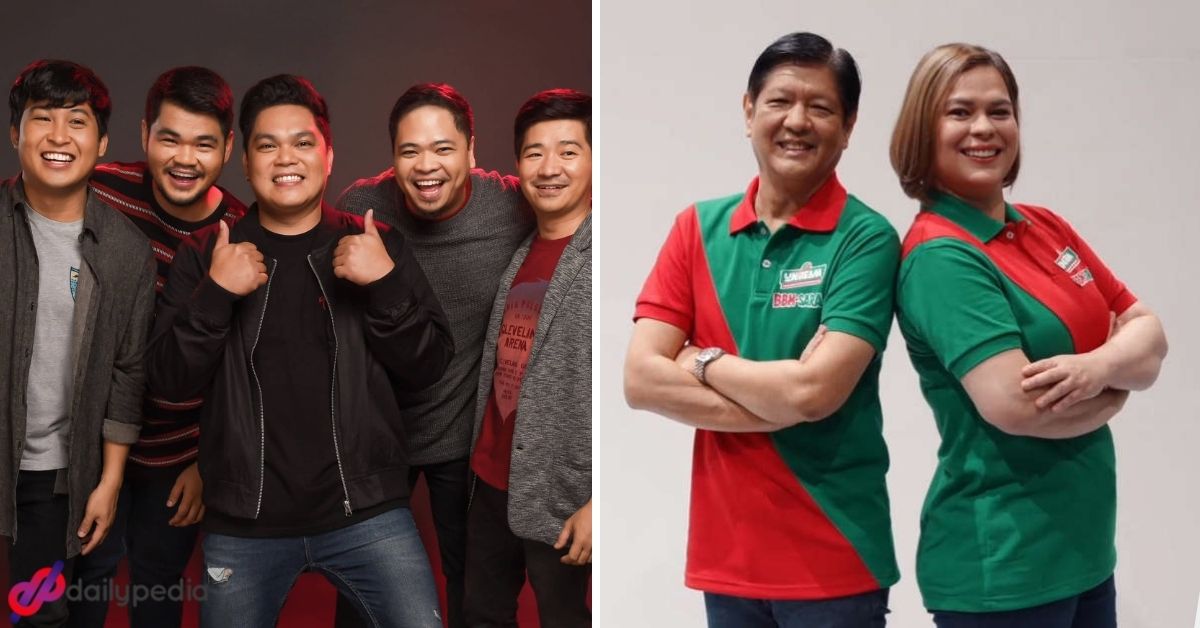 In a Facebook post, Silent Sanctuary revealed that it'd be performing at the Saint Vincent Ferrer Prayer Park in Bayambang, Pangasinan, on February 27.
Fans were initially excited but immediately lost interest when discovering that UniTeam planned the event, an alliance comprising prominent political figures led by the campaign of presidential aspirant Bongbong Marcos and Davao City Mayor Sara Duterte-Carpio.
Mayor Cezar Quiambao confirmed the Unity Concert on Facebook. The official poster includes Aegis and Avant Music.
The misleading post by the band was disgusting, prompting some to think that it was embarrassed to associate itself with a controversial coalition directly.
Uhm. Silent Sanctuary is actually misleading people inviting people to a gig without mentioning it is a political rally for BBM. pic.twitter.com/H54TwHDZ4f

— t.ocin.o (@nicoquejano) February 24, 2022
In fact, one member is a proud supporter of Vice President Leni Robredo.
May Kakampink member ang Silent Sanctuary. pic.twitter.com/GJJogRgIHz

— t.ocin.o (@nicoquejano) February 24, 2022
Others still couldn't believe that their favorite band supports "criminals."
https://twitter.com/patxgenesis/status/1496825151626747908?s=20&t=PdYKWQle12ra_ZOpaDEZrg
removing silent sanctuary from my playlists because they support blengblong and the turtle

— hiraya. (@bfjseong) February 23, 2022
i can't BELIEVE silent sanctuary would betray me like this… i trusted youpic.twitter.com/k6oZmxwmFn

— b2 (@angeyser) February 24, 2022
https://twitter.com/lepRAYchaun/status/1496828910847533058?s=20&t=PdYKWQle12ra_ZOpaDEZrg
Meanwhile, musical artists backing Robredo's candidacy don't hesitate to perform at her rallies.
Original Pilipino Music (OPM) rock icon Ely Buendia, a staunch critic of the Duterte administration, revealed he'd be in Iloilo for Robredo's cause while representing Rivermaya.
See you soon, Iloilo!

— Ely Buendia (@elybuendia9001) February 24, 2022
Juan Karlos Labajo, although never announcing an upcoming performance for a candidate, openly expressed optimism that Robredo will win the presidency.
"Malaki ang tiwala ko, na matutupad ang mga pangarap ng marami pang kabataang Pilipino sa gobyernong tapat ni Leni Robredo," he said.