People schooled pedestrian shooting guard for the UP Fighting Maroons Ricci Rivero for sounding like he doesn't represent a prestigious university.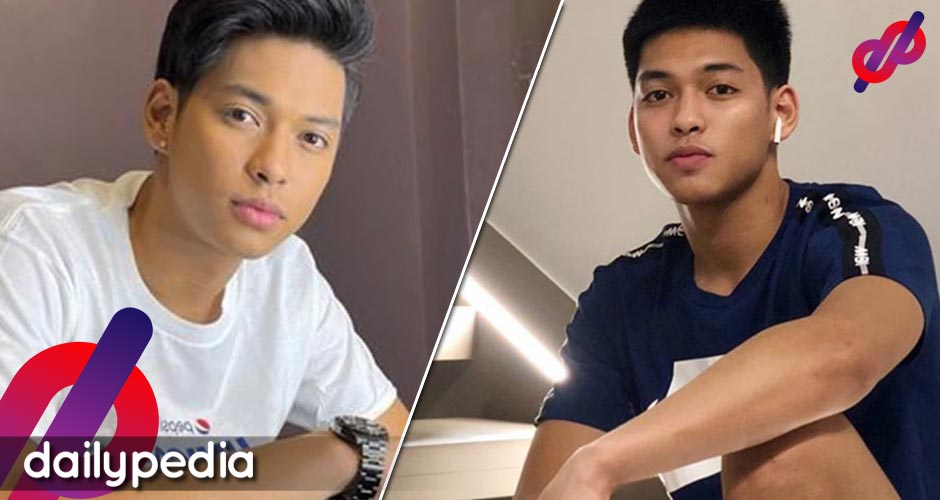 In a tweet, Rivero expressed frustration at how politics created an environment of hate.
seeing how people hate on other candidates like 🤦🏻‍♂️

— Ricci Rivero (@_ricciiirivero) February 21, 2022
It is common on social media for people to argue why their picks for the upcoming national elections are better than others. Of course, the number one topic is the candidates for the presidency.
His tweet garnered thousands of reactions, including those from people who know him personally.
Huge Robredo supporter Tin Gamboa said she's willing to sit down with him and explain why scrutinizing candidates is "important."
Hi Ricci! You know naman i love you diba but this ain't it. 🥺 As your ates, @rikiflo and I would LOVE to have a conversation with you about why it's so important to be critical of people who are running for high positions of power. Miss you 'Cci! Hope you're ok! 💕

— Tin Gamboa 🌻 (@suzy899) February 22, 2022
People also found out that he supported former senator Bongbong Marcos' bid for the presidency in 2016.
Still proud of Bb Marcos!!

— Ricci Rivero (@_ricciiirivero) May 11, 2016
With more digging, it became obvious that he still supported Marcos.
Seeing how Ricci Rivero- a UP student- is a "supporter" of the UniThieves 🤦

Pumapasok ka ba talaga sa classes mo siz?#KikoAngManokKo https://t.co/1cCD4saaeP pic.twitter.com/GqKtNk7V6m

— Kim (@thekimrlln) February 22, 2022
It appears Rivero has disappointed many.
https://twitter.com/lycjnbrb_/status/1496387330789490689?s=20&t=JINkrI079rC3X7-e9NjIuw
https://twitter.com/cupnudeIs/status/1496349141727059968?s=20&t=JINkrI079rC3X7-e9NjIuw
he will never beat the 'basketball players are airheads' allegations https://t.co/mr7jLJlDEJ

— gab (@defnotlana) February 23, 2022
There are plenty of reasons to intensely criticize Marcos and his family stealing billions is just one of them.
https://twitter.com/bumibiliu/status/1496308744950804483?s=20&t=JINkrI079rC3X7-e9NjIuw
A classmate of his didn't understand why he'd say something when he recently reported on politics.
Hi Ricci. Remind lang kita na sa Socio10 class natin under Prof. Lanuza we learned and discussed so much about citizenship & social responsibility in relation to our struggle for democracy. YOU even reported on postmodern politics. So "hate" is such a lazy take, don't you think?

— andrés (@thegrandpianist) February 22, 2022
Former classmates also went after Rivero.
HAHAHAHAHAHAHA. ayan ricci rivero. Talak pa kasi nang talak. Naungkat tuloy past mo. Political choices at academic performance. HAHAHAHAHAHAHA.

— t.ocin.o (@nicoquejano) February 22, 2022
One said he used to steal things.
Hey Ricci! Remember that one time in hs when you took my things as a "joke" but really you ran off knowing I couldn't catch you because you're more athletic than me?

Thought you'd be a decent person by now, but cant say I'm surprised at your choice of candidates lol. https://t.co/lM6kavTFNl pic.twitter.com/xFdk2apZ7W

— Enzo Elisan 🎀 (@enzoelisan) February 22, 2022
Hate and making the person accountable are two different things.

Ang problema wala kasing accountability, walang paninindigan, at higit sa lahat sinungaling!

— Wesley🦷🌸🐻 (@bombard_me) February 22, 2022
Even his professor noted that they've already discussed Philippine politics and history.
Full disclaimer: might be totally unrelated to the issue at hand but Sir Gerry, our Socio10 professor, literally posted this just minutes ago on his FB wall. And I think it's important to hear what he has to say on this similar discourse. pic.twitter.com/xekeFmi1KL

— andrés (@thegrandpianist) February 22, 2022