The comedienne answered that she's not afraid as she uses her own money to help and did not receive any cash from anyone else.
She also actively participated when it comes to relevant issues amid the COVID-19 pandemic.
On April 2, a netizen named Nelreis tweeted a warning to comedian and television personality, Pokwang.
The netizen said that she should be mindful as the Presidential Anti-Corruption Commission is targeting those who are continuously helping others amid the coronavirus disease 2019 (COVID-19).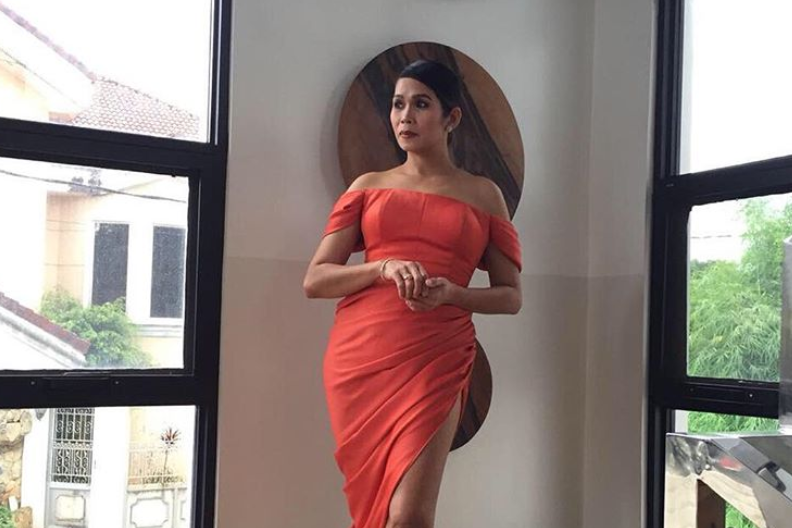 "Sinampulan na po nila si VP Leni Robredo. Inutil na gobyerno," the netizen said.
This is in response to Pokwang's tweet about not having the time to argue against obvious trolls.
Ingat po sa PACC Presidential Anti Corruption Commission mukhang iba pong uri ng batas ito. Ang target nito ay mga taong tumutulong sa kapuwa Pilipino lalot may hawak na pera dahil sa may mga taong nagpapaabot ng tulong. Sinampulan na po nila si VP Leni Robredo.Inutil na gobyerno

— Nelreis (@nelreis_) April 2, 2020
The comedienne then answered the Nelreis saying that she's using her own money for her projects and has never accepted money from anyone else. The 2000 food packs she gave away was from a supermarket she endorses.
ok Lang kasi sariling PERA ko ang itinutulong ko at never akong tumanggap ng PERA! yung mga groceries na 2000packs mula sa ultramega supermarket whole sale and Retail na ako ang endorser at gusto lang nila makatulong kahit papano, diba yon naman dapat ginagawa natin ngayon?? https://t.co/nL4C1ZuoqV

— marietta subong (@pokwang27) April 2, 2020
PACC Commissioner Manuelito Luna questioned Vice President Leni Robredo for allegedly "competing" with the government's efforts when it comes to helping the Filipinos.
Senator Ping Lacson has shared similar sentiments with Nelreis saying that it seemed like jailing those who help is PACC's goal.
PACC's COVID-19 Motto: "LAHAT NG TUTULONG, IKUKULONG."

— PING LACSON (@iampinglacson) April 2, 2020
Pokwang has also stated her side in various political issues like the Php275 billion emergency fund and the National Bureau of Investigation's claim against Pasig City Mayor Vico Sotto.
275B mag mamatyag ANG taong bayan! It's F€#%N 275B!!!!!!!!

— marietta subong (@pokwang27) April 1, 2020
Konting konti nalang!!!!! nakaka punyeta na talaga kayo!!!! nakakapika na kayo!!!! #ProtectVico #ProtectVicoAtAllCost ANG sarap na sumabog!! ang dami na nangangamatay dahil sa virus at mga nagbubuwis ng buhay na mga doctor! mga GUTOM na taong bayan!Ito DAPAT unahin nyo! Potah!

— marietta subong (@pokwang27) April 1, 2020