After recovering from a hard-fought battle with COVID-19, China is all of a sudden offering to help other nations struggling with the new coronavirus. Critics, however, see right through the helping hand as an attempt to spread Chinese influence.
China has offered millions of face masks and teams of medical experts to the West. Analysts say that the sole purpose of the help is regarding the power struggle between China and the US. Not only that, but China also wants to make people forget that they were incompetent about handling the virus at the onset of it all.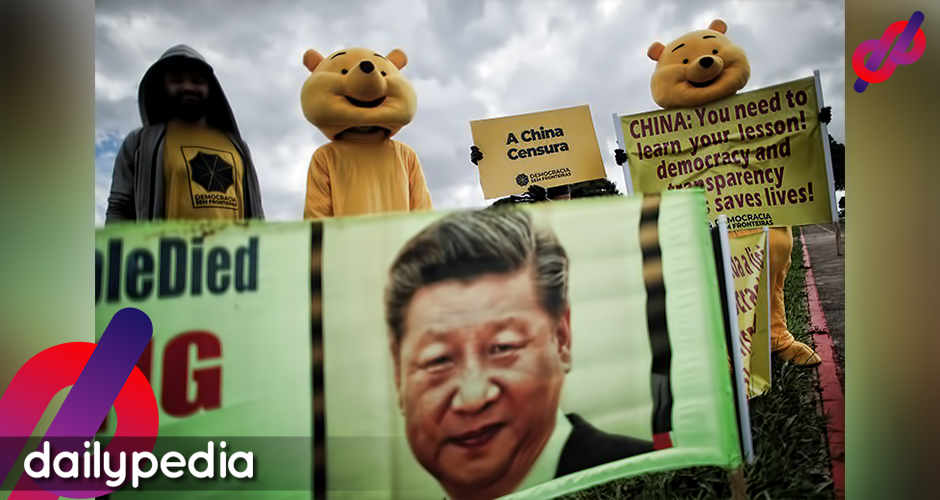 Beijing has been claiming recently that the COVID-19 situation in China is now under control, with no significant cases recorded.
The same cannot be said for the US and Europe that have cases rising at an alarming rate, and lockdowns have been imposed to avoid overwhelming their healthcare systems.
A lot of nations are receiving masks and equipment given to them by China, including Austria, Belgium, France, Hungary, Italy, the Netherlands, and Spain.
Alice Ekman from the European Union Institute for Security Studies (EUISS) told AFP said that China has shown what it can do in terms of power when it established a military ground in the South China Sea, and promoted the expansion of Huawei.
"(Beijing) seizes every national or international opportunity to show the supposed 'superiority' of its system,"
EU Commission President Ursula von der Leyen praised Beijing on March 18, but suddenly changed her tone.
Foreign policy chief Josep Borrell last week called on Europe to stand ready for a "struggle for influence" in a "global battle of narratives".
"We must be aware there is a geopolitical component including a struggle for influence through spinning and the 'politics of generosity.'"
Borrell expressed how Beijing committed a huge mistake when they didn't release information about the outbreak which is now causing problems worldwide.
"Armed with facts, we need to defend Europe against its detractors," Borrell said.
French Secretary of State for European Affairs Amelie de Montchalin told French radio Sunday: "It's sometimes easier to spread propaganda, pretty images and sometimes to exploit what is happening."
French President Emmanuel Macron emphasized the fact that nations require help from other countries shows how much Europe needs to be more independent.
"This crisis has taught us that the strategic nature of certain goods, certain products, certain materials require European sovereignty,"
US Secretary of State Mike Pompeo has been blasted numerous times by Beijing for calling COVID-19 the "Wuhan virus".
China has been working on putting the blame on the US when it comes to the origins of virus.
On March 12, Chinese foreign ministry spokesman Lijian Zhao tweeted: "It might be the US army who brought the epidemic to Wuhan. … US owe us an explanation!"
Researcher Francois Heisbourg says Beijing is trying to wipe out its "original sin".
Ekman says that China's effort on doing that will only work on a few countries, such as their allies.
"Russia, Iran, Pakistan and Algeria amongst others wouldn't be displeased to announce together (with China) a post-Western 'new world order' when this crisis ends."
After the European Union did not allow exporting of medical supplies, President Aleksandar Vucic of Serbia says that European solidarity never existed in European countries,
"European solidarity does not exist. That was a fairy tale."
Vucic had nothing but praise for the Chinese, saying "the only ones who can help us", and addressed Chinese President Xi Jinping as his "brother" after Beijing pledged to send help.
China's embassy in France tweeted last Friday saying "Some people, in their heart of hearts, are very impressed with the successes of Chinese governance.
"They envy the efficiency of our political system and hate their own countries' inability to do as well!"
People worldwide shared their thoughts on China being a good samaritan.
It's like shooting somebody and then handing them a band-aid.

— Judith Reahm Coffee (@ReahmReahmj) April 2, 2020
China cuts off our legs then gives us a wheelchair. Thanks guys!

— Artist of Life (@DhammaPagan) April 2, 2020
Leader in corona virus manufacturing and in a sneaky way doing the distribution ? absolutely a total leader…The kind of leaders i prefer to have far away…

— GUSTAVO SCHILDKNECHT (@gschildk) April 2, 2020
https://twitter.com/Matcha_898/status/1245646670198493185?s=20
— Keoni Everington (@keverington) April 2, 2020
I wouldn't buy toothpicks from China.

— Cyber4sharks (@cyber4sharks) April 2, 2020
The Philippines is also one of the countries that will be receiving supplies from China. Filipinos had mixed reactions.
Oh well thanks, they know how dangerous the covid19 threat, putting their own very life and battle with our frontliners is really something. I admire chinese doctors for extending their hands to help us.

— Witty Blogger (@blogger_witty) March 30, 2020
https://twitter.com/Aesyeo_Aeojeu/status/1244496542196625408?s=20
no time left. our country needs treatments as mortality rate is alarming. our country needs help as much we can get doctors from singapore, china, russia, south korea as their countries are stable in treating the virus.

— froilananthonypaul (@froilananthony1) March 30, 2020
Manipulative talaga ng China,lahat tutulungan para sila yung kilalanin na https://t.co/lwSPb9ZmyU,sa inyo nmn galing yung intended na virus.Whay do u think of people nowadays?Uto-uto?😏😠

— LcharmS (@larazkie26) March 30, 2020
Thanks China 🇨🇳 we badly need you're help and expertise on this #Covid_19 #coronavirus

— MORANDARTE, KENT C. (@morandartek_c) March 30, 2020
Hard to trust anything China right now.

— hanashkysback (@hanashkysback) March 30, 2020