A 24-year-old Filipina student, who is currently residing in Berlin, Germany, shared her story of surviving the deadly coronavirus disease (COVID-19) to raise awareness and to give others hope.
In an interview with DailyPedia, Racquel Helena "Kelly" Dicolen Abagat talked about how she contracted the virus and the fact that she has now recovered.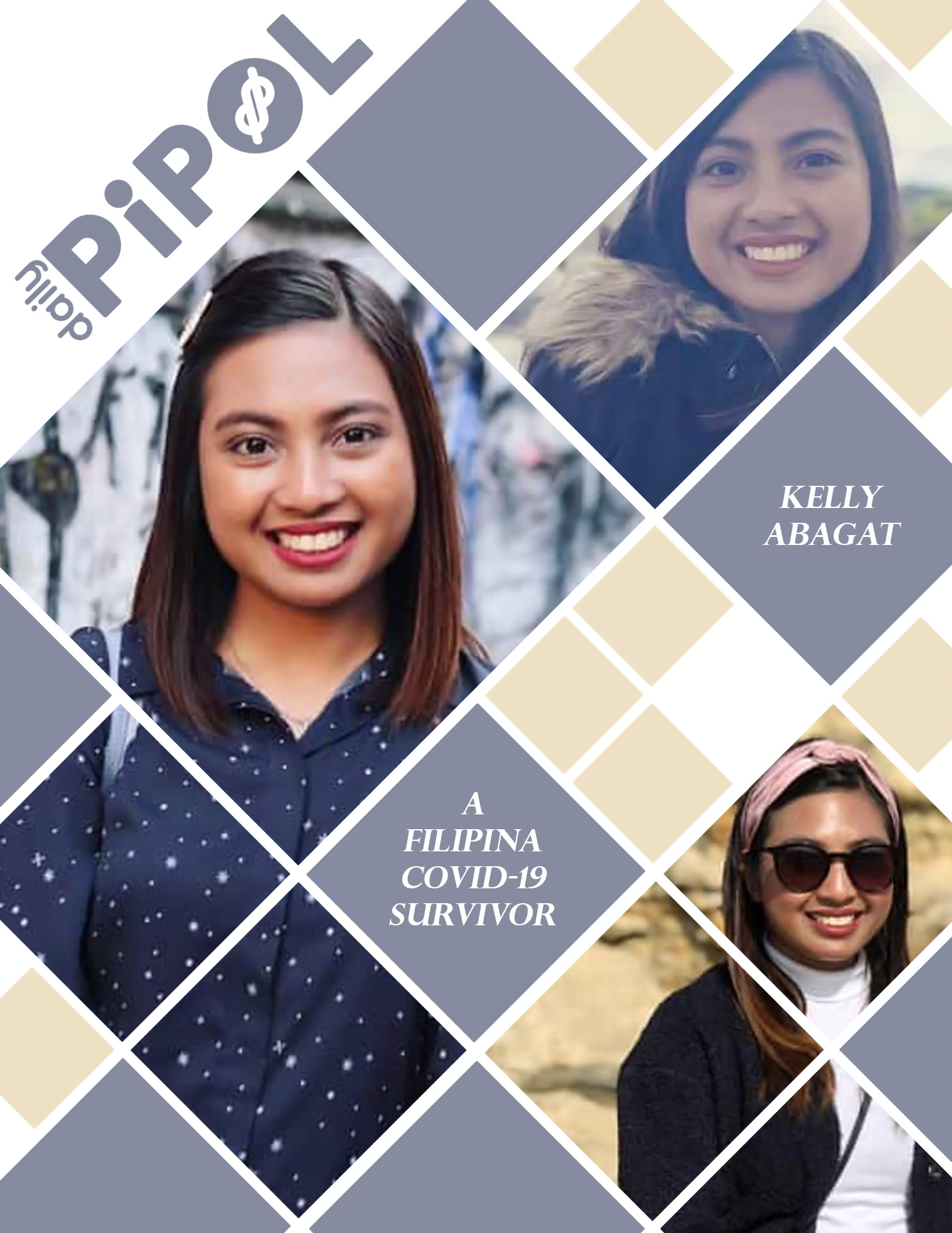 Kelly, who is taking her Master's Degree in Public Management major in Global Public Policy at the University of Potsdam, said she knows many people are suffering from the virus and many are scared.
According to Kelly, she felt her first symptom on March 14, with just an uncomfortable sensation in her throat.
"I had a sore throat. I thought it was normal since I like to eat sweets and drink cold beverages, such as Coke or iced coffee. The next day, I had a headache. I just took a nap and felt better again right after. I woke up in the middle of the night because I was feeling so warm. I initially thought it was probably because of the heater in my room. So, I forced myself to stand, got my thermometer and have my temperature checked," she narrated.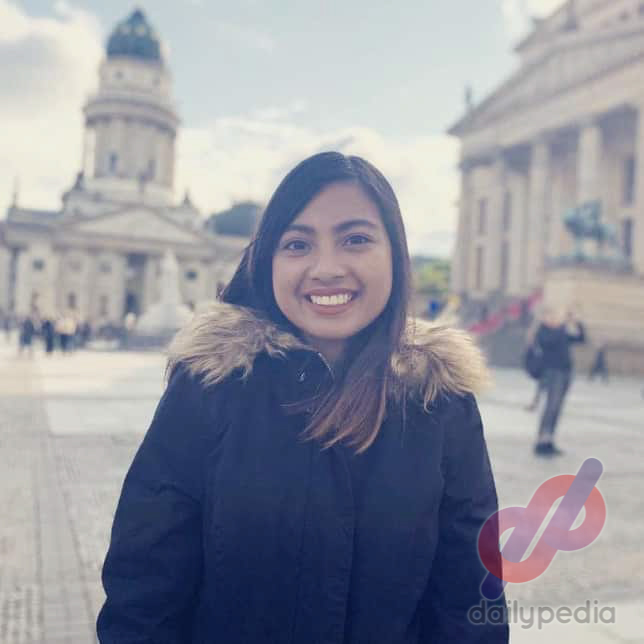 "It was 38.1 (degrees Celsius). I panicked for a bit. With a lot of reports and news about the pandemic, I was really worried. Also knowing that I had travel history, it made me think about the possibilty of having the virus. I informed my family that I had [a] fever and they just told me to not panic and go back to sleep. That's what I did," she added.
When she woke up, Kelly said she was feeling a little bit better, but still with a fever.
Worried she might have got COVID-19, she immediately went to a nearby testing center.
"I went there protected – I wore a face mask and brought alcohol/sanitizers with me. Doctors asked me about my travel history and symptoms. I told them everything – that I was in Brussels for five days (from March 9 to 13). I took the train from Berlin to Brussels via Cologne on the 9th and took the flight from Brussels to Berlin on the 13th," Kelly said.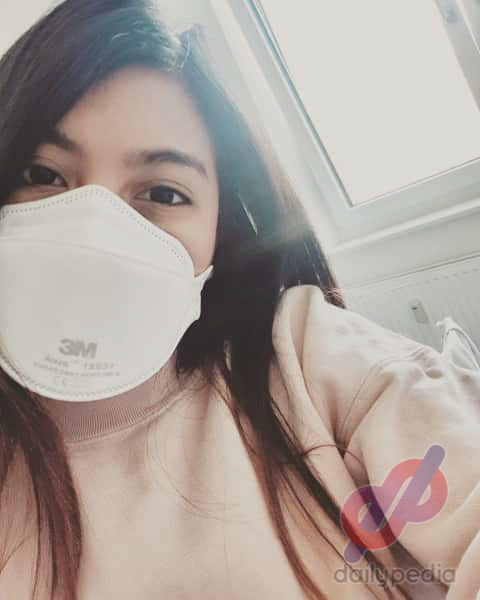 "So, they allowed me to take the test and was told that the result can take a maximum of 7 days. I was also advised to stay at home (as she only had mild symptoms). So after I went back home, I never went out again. That being said, I have been in self-quarantine," she added.
The following day, Kelly said her fever was gone "because I was taking paracetamol."
However, she said she still had a sore throat and she also felt that her senses of taste and smell were gone.
"But I remained calm. To keep myself busy at home, I just watched Netflix and read journal articles for my term papers that I had yet to draft. Day by day, I felt better," she noted.
Then on March 19 or three days after the test, Kelly said a doctor from the Central Berlin Health Office had informed her that she's COVID-19 positive.
"I was holding back my tears while the doctor was explaining what I should and should not do. The doctor did not prescribe me any medicine. The doctor's first advice was to not panic – that everything is going to be alright as I won't die since I am young without any underlying conditions," she narrated.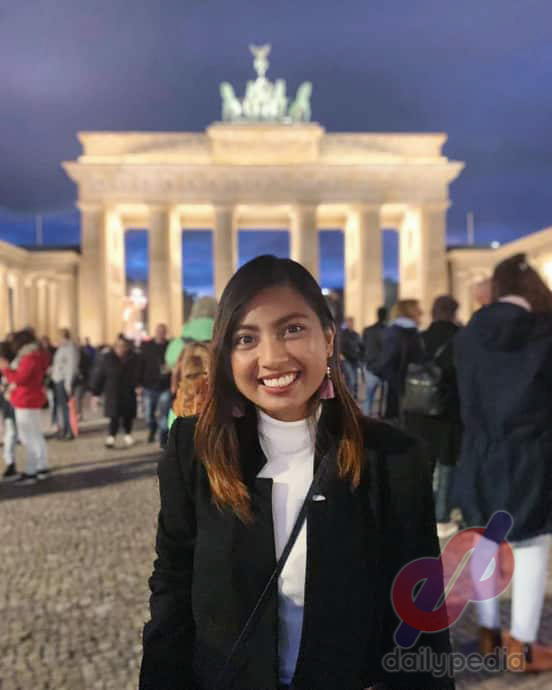 "She told me to stay at home for 14 days, keep well-rested and boost my immune system, and monitor my symptoms. In case of any severe pain or intolerable difficulty in breathing, I may call an ambulance," she added.
Kelly said health officers were calling her daily to check on her condition.
More than the physical strain, Kelly stressed that getting the virus also affects one's mental and emotional health.
"My recovery period was not easy. There are days when I could not breathe well. Although it was tolerable, it did not feel normal. But, I am thankful for my family and friends who were messaging me every single day, checking up on me, and sending me encouraging messages. Those really helped me a lot, especially for my mental state," said Kelly, who is living alone in Berlin.
"Having infected with such a virus is not only a physical problem, but it is really a psychological one. You would tend to think about a lot of things. But I have always been calm after the doctor's advice. In fact, maybe a lot of people were wondering why I was so relaxed. My only thinking at that time was that panic won't do anything good for me. So, I just followed what the doctor told me," she added.
Kelly said she monitored her symptoms daily via the monitoring sheet her sister made for her.
"I posted it on my Twitter. It was really helpful because whenever a doctor or a health officer calls, I can tell them what I have experienced for the last days or during the day when they called," she noted.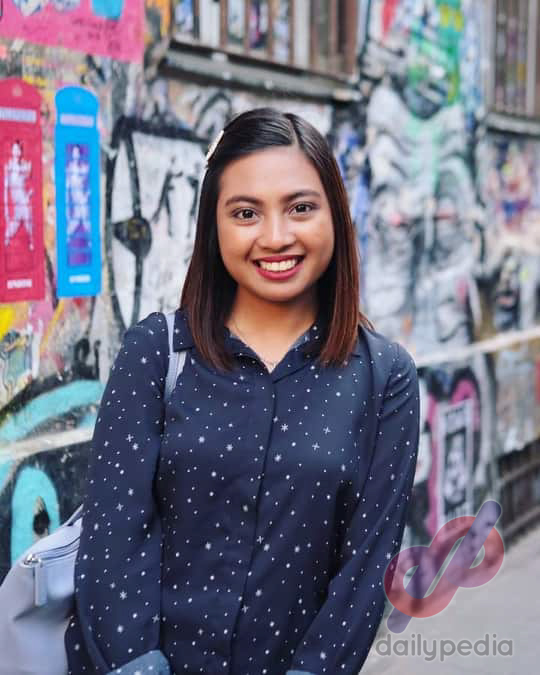 Kelly suspected that she might have gotten the virus while traveling back to Berlin from Brussels.
"I am not particularly sure where exactly I might have gotten it. But since I was in Brussels for five days and had to travel via train and plane, there were a lot of people there. Maybe there," she said.
After she was told that she had COVID-19, Kelly noted that contact tracing was immediately initiated.
"Contact tracing was also part of the protocols here. The Berlin-Mitte Health Office immediately sent me a form via e-mail and asked me to forward it to the people I was with two days before I felt my first symptom," she said.
"Right there and then, I sent it to my cohort and program coordinator. Unfortunately, one of my classmates also tested positive, but now in the process of recovery," she added.
When asked on how did she boost her immune system to fight off the virus, Kelly said she started taking vitamins D and C with zinc.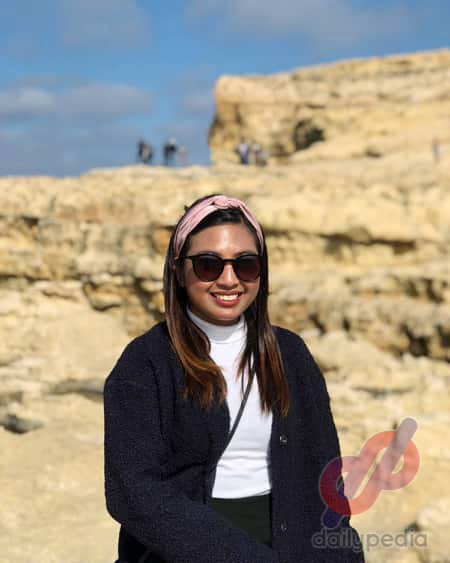 "Basically wala naman talagang gamot ang COVID-19. So, I just took vitamins C with zinc and D. I needed to take Vitamin D because it is still transition period from winter to spring here and minsan walang sun," she noted.
"So it is very important to have vitamin D as well. I slept early as doctor told me to keep well-rested. I drank plenty of water too," she added.
Kelly, who was only tested once, officially recovered last March 29.
Her doctor told her that she has recovered from the severe acute respiratory syndrome coronavirus 2 or SARS-CoV-2.
Kelly said she immediately called her family and "informed them about the great news."
In Berlin, the protocol is two days before the 14th day of quarantine, if a COVID-19 patient doesn't feel any symptom at all, the doctor may clear him/her from quarantine or declare recovered from the disease.
On her Twitter as she announced that she was cured of COVID-19, Kelly said the doctor also told her that reinfection may occur in a minimum of six months.
As of Thursday, the Department of Foreign Affairs reported that there were 448 confirmed COVID-19 cases among Filipinos overseas.
Of this number, 14 have died, while 121 have recovered.