Netizens had mixed reactions towards a man who used social media to vent his anger and to shame the man who tried to sleep with his wife.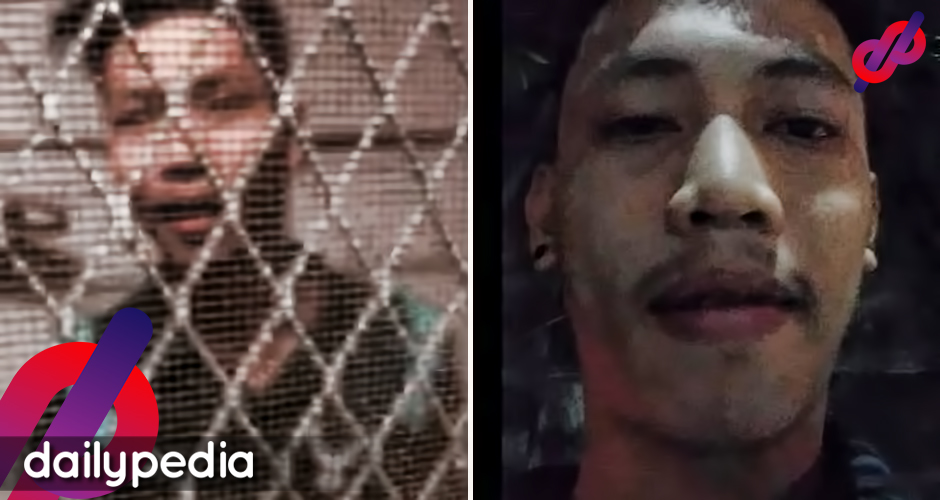 On January 6, a certain Paolo Apo posted on his Facebook the images of his online conversation with the man, whom he identified as JC Tagra Tegro.
Paolo said JC is the husband of his wife's friend that started sending online messages to his wife since last year with the intention of having sex with her.
Paolo also uploaded photos of JC and a video wherein JC can be seen at the door of their house to see his wife. Paolo was there to confront him.
"Kala mo titigil ako kahit ilang beses mo i-report to popost ko pa rin to engot ka! Ang JC TAGRA TEGRO na yan yung asawa niya tropa nung asawa ko," Paolo wrote as a caption to his post.
"Sa sobrang kulit niya lahat ng tropa ng asawa niya chinachat niya. Eh mali siya ng nakulit," he added.
Based on the shared photos, Paolo's wife just ignored JC's message since he began chatting with her in November 2018.
Since she ignored it, JC has stopped sending her messages.
But last December 4, he started chatting with her again, asking, "how are you?"
He did it again on December 27.
After more than a week, Paolo decided to exchange messages with him, while pretending to be his wife.
Their conversations ended with JC setting up a date to go to Paolo's house to see the latter's wife and have a drink with her.
Still pretending to be his wife, Paolo then said he can go to their house so they can be together.
"Dito ko sa labas nyo. Sure ka ikaw lang mag-isa dyn. Nasaan kapatid ng asawa mo?" JC asked, still thinking he was chatting with Paolo's wife.
Paolo replied, "Gagi nasa Japan na silang dilawa. Bakit ba? Di kita maintindihan."
"Sige sige. Ha ha ha. Wala lang. Masosolo na kita. Ha ha ha. Masosolo kita. ❤❤❤," JC answered.
But when JC knocked on the door of Paolo's house, it was Paolo who opened the door and not his wife.
In the video, JC can be seen running away from the house as Paolo shouted at him.
"Akala niya asawa ko ka-chat niya hind niya alam ako. HA HA HA HA. Kapal ng mukha mo JC sinama ka pa dito ng asawa mo sa bahay. Mahiya ka naman. Para naman dun kay CHECHANG CAJILIG, ilang tropa mo na ginanyan, hinahayaan mo lang. Very wrong," Paolo said in his post.
Many netizens found Paolo's post amusing and a lot also expressed their anger towards JC.
Here's what they had to say:
"Takam na takam sa asawa mo pre. 😂🤣"
"Surprise motherfuc***. 😂😂"
"Takot na takot. Ha ha ha."
"Kung ako yan pag-tritripan ko yan. 😁 Papadalhin ko ng food siya tapos tsaka ko bubugbugin kapag nasa loob na ng pamamahay. 😁 Vhong (Navarro) Part 2 ang datingan."
"Kapal naman ng mukha ng mga ganyang lalaki… May asawa na eh gusto pa sumundot ng iba… Haaaayst! Mahalin mo asawa mo di ung may nagustuhan ka lang na iba gusto mo sumalisi… Mapanira ka ng pamilya. Ako yan hinintay ko makapasok bago ko upakan yan."
"Putang*** mo. Sa kin mo gawin yan. Wala kang maririnig sa kin. Puputok na lang nguso mo. Gago ka. Dapat pinapasok mo pre, tapos binanatan mo na agad. Nakatakas tuloy. 😠😠😠."
The viral post has since garnered over 10,000 reactions and has been shared 11,000 times.
It also received more than 4,800 comments.