The family of Melita Limjuco, the teacher who was scolded and was asked to resign from her job by broadcaster Raffy Tulfo, has finally aired their side on the issue.
In a Facebook post, Kyla Limjuco, the daughter of Melita Limjuco, appealed to the public to be less judgmental and stop judging her 54-year-old mom.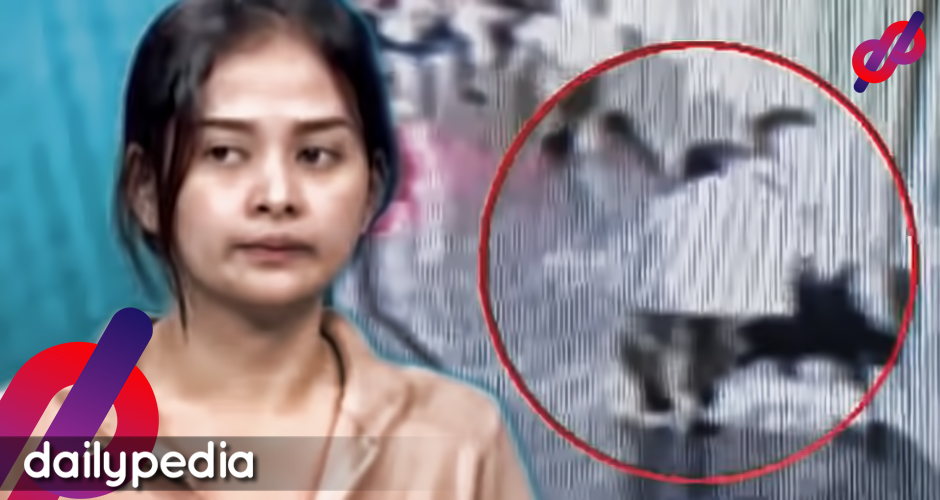 Kyla also urged the public not to drag out the issue further.
She said her mother has been a public school teacher for 29 years and she does not deserve this public humiliation.
"Karamihan sa inyo'y may mga MATANG walang tigil sa kakapuna, BIBIG na puno ng haka-haka at sabi-sabi, TENGANG mapang husga na kung ano lang ang marinig ay agad pinaniniwalaan, ISIP na walang malawak na pang-intindi at pang-unawa at KAMAY na walang ginawa kundi' ang magbahagi ng NEGATIBO AT HINDI KAAYA-AYANG komento sa nangyaring insidente gamit ang facebook, messenger, youtube sa pamamagitan ng PAGMUMURA NANG PERSONAL SA SARILI KO PONG INA. NI MINSAN HINDI PO KAYO NAKATULONG SA SITWASYON," she wrote.
"Masakit bilang isang anak, ang WALA KANG MAGAWANG AGARANG AKSYON PARA IPAGTANGGOL AT WAG' MASAKTAN ANG SARILI MONG INA," she added.
Kyla has also expressed her disappointment in how Tulfo handled the issue.
Emphasizing the word "idol" in her post, she said Tulfo does not deserve to be called "idol" as he immediately judged and asked her mom to give up her teacher's license without the due process that she rightfully deserved.
"Maging ang iniIDOLo PO NG NAKARARAMI NA SI RAFFY TULFO. Hindi karapat-dapat ang titulong yan' para sa kaniya," she said.
"Marahil marami sa inyo ang kaniyang natulungan pero sa pagkakataong ito, kahit kami ay hindi makapaniwala sa naging hatol niya sa aking ina na ang basehang pinaniniwalaan lamang ay ang kabilang kampo," she went on.
"Ngunit MAS NANINIWALA PO AKONG HINDI NATUTULOG ANG DIYOS. HINDI PO KAYO ANG HUHUSGA SA PAGKATAONG MAYROON SI GNG. MELITA LIMJUCO. AT LALONG HINDI IKAW MR. RAFFY TULFO ANG MAGDEDESISYON AT HUHUKOM KUNG ANO ANG KARAPAT-DAPAT PARA SA AKING INA," she added.
Tulfo became a trending topic on social media yesterday (Friday) over the episode involving Melita on his TV5 show, Raffy Tulfo in Action.
The broadcaster is being criticized for forcing the teacher to gave up her profession after she got involved in this controversy.
The show started with complainant Salve Banez seeking Tulfo's help to file a case against Melita for allegedly embarrassing her grandson a few times.
She said the teacher's way of disciplining her students was very wrong.
In CCTV footage aired on the show, Melita was seen sending a boy out of a classroom for allegedly failing to return his report card.
Salve claimed her grandson "was traumatized" and "humiliated" because of the teacher's action.
"Gusto ko lang ay mabigyan siya ng leksyon, dahil ang ginawa niya sa apo ko ay hindi makatarungan. Kasi malaki ng impact non sa apo ko, ang sipag niya pumasok, matalinong bata," the grandmother said.
Later on, Melita admitted her "mistake" and apologized.
She said she does not intend to embarrass the kid and only wanted to discipline him.
But the boy's family did not accept Melita's apology.
The child's mom, Rosemil Edroso, even said that she wanted the teacher punished through revocation of her license so "she could rest" from teaching.
Tulfo then asked Melita to choose between facing a child abuse case, which is a criminal case, or resigning from her job and the teacher chose the latter.
Many netizens aired their reactions and comments on social media on the issue.
Most of them were not happy with how the broadcaster handled the matter.
"Disappointed on how Tulfo handled the issue. The parents and lola are so OA! Revocation of license is too much!! No wonder why most of kids these days are so entitled and easily offended," a Twitter user wrote.
Disappointed on how Tulfo handled the issue. The parents and lola are so OA! Revocation of license is too much!!
No wonder why most of kids these days are so entitled and easily offended.

TULFO
TEACHERS pic.twitter.com/6nzMDAyr5q

— AljimPot (@AljimClaronino) November 21, 2019
Another user tweeted: "When Tulfo's show is trying hard to be a judicial court and Tulfo trying hard to be the judge himself—It's so disappointing. There is a due process for an issue like that, not trial by publicity. That episode really deserves a dislike."
https://twitter.com/jntwntytwnntysx/status/1197657305564626944?s=19
"I am one of your fans Sir Raffy and I salute you for helping other ppl. But shaming a teacher and revoking her license without due process? It's a big no. You really don't know how hard it is to get one. I'm with Mam Limjuco," a netizen commented.
https://twitter.com/hleeyap/status/1197699480239276032?s=07
Another Twitter user wrote: "You have no right to give a verdict, Raffy Tulfo. You have no empathy towards other people. Do you know the struggles of teachers coming and teaching more than fifty individuals every single day? How dare you?"
You have no right to give a verdict, Raffy Tulfo. You have no empathy towards other people. Do you know the struggles of teachers coming and teaching more than fifty individuals every single day?

How dare you?#NoToTeacherShaming

— Akned by the sea (@aknedmars) November 23, 2019