A netizen posted a video of a man who knocked on their door looking for a job.
He said that since he's the eldest in the family, he needed money to support 5 of his younger siblings.
Other netizens in the comment section hoped that companies would hire him despite his disability. 
It can be hard to look for a job and what more actually landing one.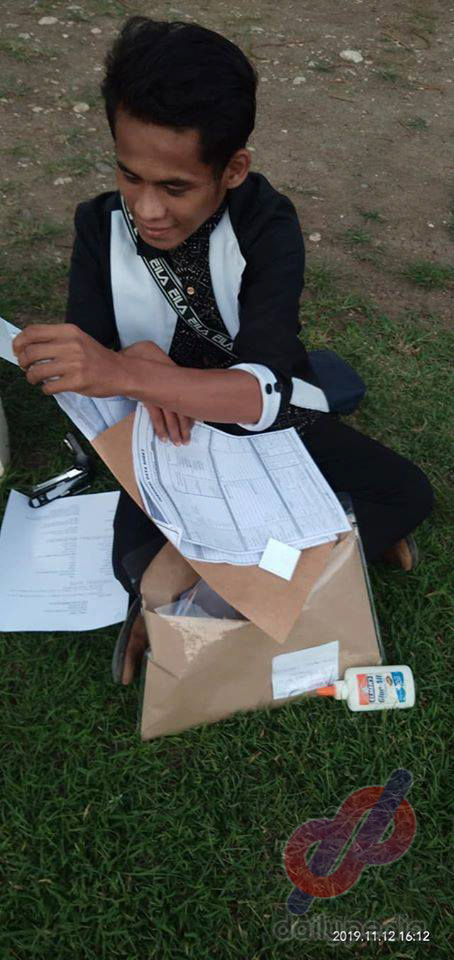 It's already hard for those who have the right resources and capabilities to do so, but imagine how much harder it will be for the ones that are usually looked down upon. One netizen named Eleanor Fate Damm posted a video of a man who knocked on their office door, hoping for a place at the company.
The man was noticeably handicapped and finding it a bit hard to talk. In the video, he said that he and his twin are the eldest in their family. Their other five siblings are still studying so they need to find ways to afford all of the expenses.
"Kumatok sa pintuan ng office namin para mag apply ng work. Paglabas ko nakita ko xang nakaupo sa gilid ng kalsada at nag aayus ng kanyang papers..ang hirap daw mag apply ng work pagwalang backer and i say submit kalng malay mo palarin ka..ultimo pang print nia sa papers nia wala..wala xang pera," Eleanor wrote.
She added that she didn't get to get the guy's details but she did give him Php100 to help him.
Another netizen commented that one of the reasons why there are constantly people who are suffering because of the discrimination against those who are in the situation like the guy in the video.
"Di tulad sa ibang bansa,sa manila ngaun ung mga may kapansanan pwede na din magwork.sana mawala na yan ung wiling magwork bgyan ng chance wag ung mga taong pinipilit p ng mga kamag anak magwork ipasok pra lang magwork buong angkan nila," he stated.