Julia Vargas deposited 52,059 pesos
Loses over 50,000 overnight
Julia Vargas aired her frustration on Facebook when she lost over Php50,000 pesos overnight after opening an account on June 14, 2019.
Vargas questioned the bank's protection against scammers.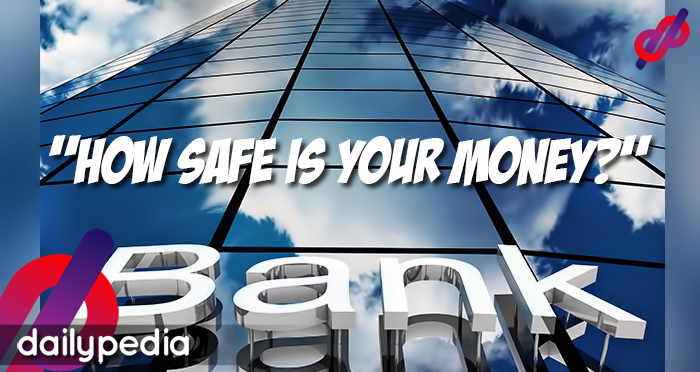 "BDO gaano b kasafe pera namin s inyo..june14,2019 lng ako nag open sa inyo tpos ito mngyare…ung pera ko 52,059 pesos bago ako mtulog..at pggising ko naging 1900 n lng???"
The situation had Vargas thinking about how her money was withdrawn without her knowing about it. The bank told her to wait for 20 working days for an investigation to take place.
"May nkapag widraw n ibang tao gamit online,,Pno natransfer ni scammer ung pera ko,,Pno nkuha ni scammer ung user id ko eh kau lng nman may alam lhat details ko.. Tpos sbhin nyo sakin mgwait ako ng 20 working days ( 1 month) pra s investigation"
Even with an investigation, there is no assurance that she will get her money back. She also mentioned that she has heard a lot of issues about the Bank's security but she still chose it because she had no problem with her previous account.
"hindi sure kung maibabalik nyo sakin pera ko..Marami n ko naririnig at nababasa against s inyo pro nagtiwala p rin ako s inyo kc khit nung Julia Vargas p account ko ok nman eh.. pro ito ngyri…."
She went online and saw that her account went from holding 52,059 to 1900 pesos. She immediately went to the BDO branch to complain and found out that somebody withdrew 50,100 from her account. Of course, she wants her money back and urged the bank to do their best to retrieve it.
"ng makita ko online balance 1900 n lng laman atm ko, agad ako nagpunta s bdo branch pra ipaupdate ko passbook ko at un nga nkita ko may nkapagwidraw online 50,100 habang akoy mhimbing ntutulog…BDO gawan nyo praan maibalik ung pera ko…pinaghirapan ko yan hindi pinulot lng…"
On July 15, she posted that the bank still has no updates on her lost money.
She said that there are only three possible reasons how her money was stolen: skimming, hacking, and maybe it was an inside job.
There is a group called BDO Victims Group where people share how their money was stolen.
Nangyari din po yan sa amin Mam/Sir. Hndi kmi nag withdraw, pro nabawasan ng P5,300 something binalik pero may bawas ng P178. Ni report kons bdo, sabi lng thru online shopping daw ang pag withdraw eh hndi nman kmi nagagamit ng ganun. Kaya nag decide agad kami na maglipat ng PNB
Maam same po talaga tau 30k ko po naging 1900 nalang at sabi pa sakin mag wait lang ng 20days badtrip talaga ako sa BDO
Ako din montik nakong mabiktima ng hocker sa mesenger buti nalang diko binigay ang password ng mga email at verification otp naa nasesend sa regester mobile no ko ng cellphone
 expirienced it before ganyan din po nangyari naggamit din via online..tapos sabi wait daw after 3months kc under investigation..from province naggamit sya sa manila..just me and my sister lang nakakaalm ng account and password…di xa safe..
Sa totoo lang nakakabuwesit talga ang ganito. Malamang ang mga staff din ng bdo ang my gawa nyan. Peace. Hindi ko na hulugan ang atm ko. Bkaka manakaw pa.